Bermuda's Emily Nagel will be joining the training crew of the 11th Hour Racing Team ahead of their France to Newport transatlantic crossing.
The report on the 11th Hour Racing Team website said, "11th Hour Racing Team announced the addition of several high-profile sailors to its training crew ahead of their France to Newport 2020 Transatlantic with five-time Ocean Race veteran Simon Fisher [UK] joining the team in France, along with past America's Cup and SailGP winner Kyle Langford [AUS] and 2017-18 Ocean Race participant Emily Nagel [Bermuda].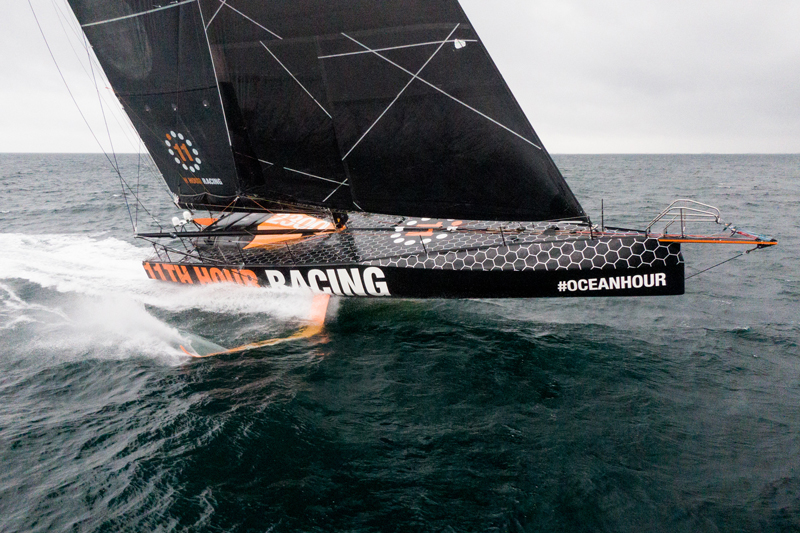 "The trio has come together in Brittany with Skipper Charlie Enright, onboard reporter Amory Ross, and Justin Shaffer, who oversees special projects, to prepare for the team's upcoming transatlantic.
"The departure from Concarneau, France to Newport, Rhode Island, is scheduled for Saturday as 11th Hour Racing Team kicks off its two-year preparation plan for the next edition of The Ocean Race in 2022-2023.
"Nagel is a trained naval architect who had her first taste of The Ocean Race in 2017-18 as part of Team AkzoNobel. Hailing from Bermuda, Nagel has worked for America's Cup teams and SailGP on the technical and design side and has also represented Great Britain at European and World Championship sailing events. She currently resides in Weymouth, UK, where she campaigns her foiling moth in her spare time.
"Langford, Ross, and Enright were together for the team's transatlantic sail from Brazil to France late last year. The addition of Fisher, Shaffer, and Nagel creates a new mix of six sailors for this training in which the team will put to the test a next-generation wing foil and other new systems from the boat's recent refit.
"Once the team arrives in Rhode Island, the sailors will base themselves out of Newport for a fall season of offshore training, sea trials and on-land activations and sustainability initiatives."
You can read the full story here on the 11th Hour Racing Team website.

Read More About