Bermuda's Zeiko Lewis and his Charleston Battery team played to a 1-1 draw against Charlotte Independence.
The club's match report said, "The Charleston Battery came out of their three-game road stretch Saturday night with a draw against NC rival Charlotte Independence. While the Battery maintained a high level of control up and down the pitch through 90 minutes, several opportunities that failed to convert meant the Charleston side would have to settle for the draw.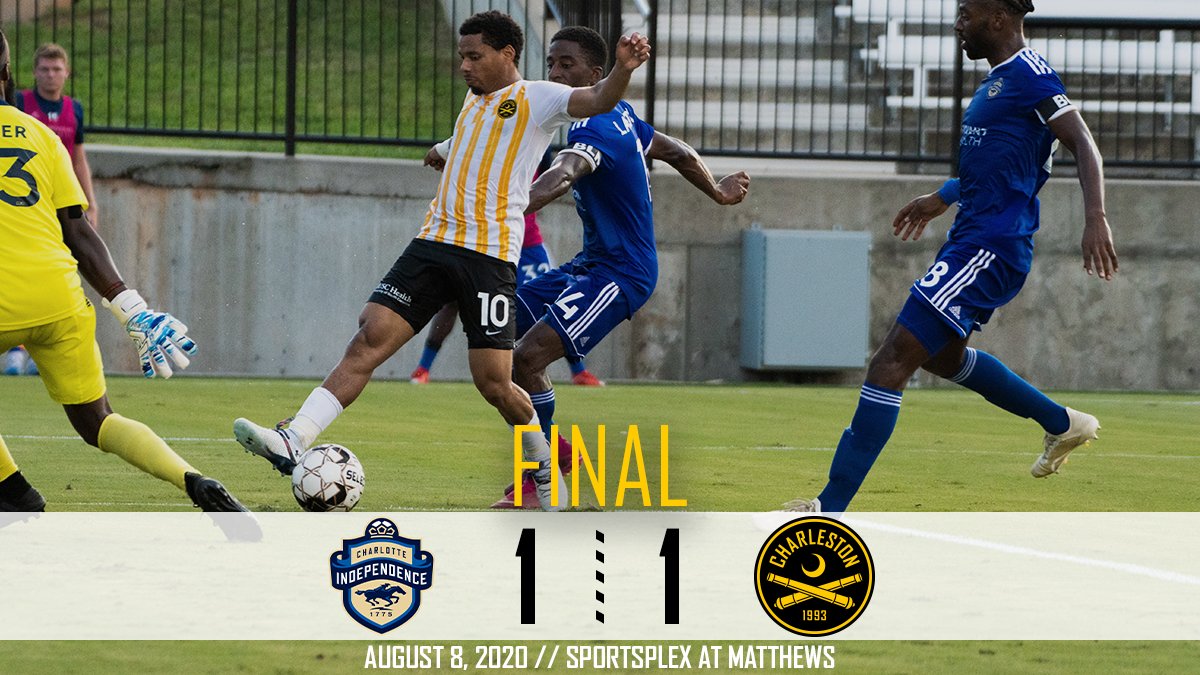 "Zeiko Lewis came on strong for the attack for his night back in the starting lineup. The Bermudian forward had five shots for the evening and kept pressure on the Charlotte back line all night.
"I just tried to create as many problems for the other team as I possibly could," the forward mentioned.
"That pressure paid off when Lewis had a great shot just off the right post in the 42nd minute that was deflected by Charlotte defender Aaron Maund into the net for the equalizer of the night.
"As the tail end of a grueling three-match road stretch, the Battery added the draw on top of one draw and one loss in that span. The 2 points earned in that stretch keep them on solid footing for second place in the Group H standings and maintain playoff qualification.
"The first half saw the Battery turn the page on the last two away matches and came out strong right off the opening whistle. Controlling the game on both sides through the first half, the Black and Yellow created numerous opportunities on the attack, including two corner kicks, but could not readily convert.
"While the back line was solid through most the night, Charlotte forward (and former Battery stalwart) Dane Kelly found a way to sneak by two Battery defenders on the dribble and drill one from the left on the ground into the net past Phil Breno. "He's the type of guy that can score something out of nothing," Battery head coach Mike Anhaeuser noted.
"After Zeiko's equalizer just five minutes later, the boys took the half to regroup and came back maintaining solid control of the game. The Battery kept the pressure on in the box with a spread of shots from AJ Peterson, Romario Piggot, Angelo Kelly and 2 more from Lewis.
. With both teams vying for those 3 points, it quickly became a defensive bout with flashes of offensive attacking brilliance. "It was really solid defending," Coach added. "They had two good chances and Phil made one great save on the far post that definiteley kept the point for us."
"With another point on the board, and with Atlanta's loss Saturday evening, the Battery now sit 3 points ahead of Atalanta and maintain their playoff-qualifying second place standing in Group H. Still behind Tampa Bay Rowdies by 6, the Battery look to take a few days and regroup with the next match coming in 7 days against Atlanta United 2, again."

Read More About