[Updated] A website has been launched for the 'Free Democratic Movement," calling for people to "vote for FDM for a better Bermuda."
The website lists Marc Bean –  as in the former leader of the PLP — as the 'Movement Leader,' while the Founding Members are listed as C. Eugene Dean, Kae Thomas-Palacio, Desmond Crockwell and Kyle Bridgewater.
Mr Bean served as a PLP Senator prior to being elected as a PLP MP in a by-election in 2010. He then served as Minister of Environment, Planning and Infrastructure Strategy while the PLP was the Government, and following the 2012 General Election, he remained an MP and served as the Leader of the Opposition before resigning in 2016.
"The Free Democratic Movement [FDM] was consummated on September 1, 2020, as a direct response to the loud cries from the people of Bermuda for genuine leadership, understanding and representation," the website states.
Screenshot from the website: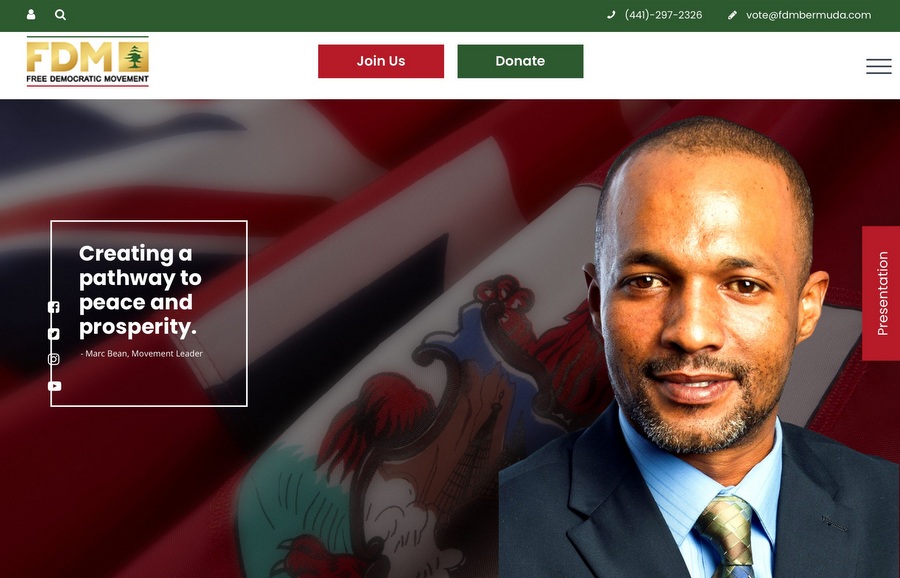 The website states, "To enjoy a peaceful and prosperous Bermuda, each citizen has to be given the opportunity to achieve their full potential. FDM strives to create a nation built on upholding the rights of the people and empowering them to pursue their divine purpose. On election day, vote for FDM for a better Bermuda."
The site contains one policy paper so far [PDF here] with the FDM saying "the first and central policy of the FDM is to focus on the development of Bermuda's human capital via evolutionary educational reform."
We have reached out to some of the individuals listed on the website seeking firm confirmation, however the website does appear to be legitimate, and it includes a video with comments from Marc Bean himself, as you can see below, with Mr Bean listing the FDM website address in the video.
A video posted on the website with comments from Marc Bean and Eugene Dean
The website also states, "On October 1, 2020, put your X beside FDM." It does not, at this time, appear to list any election candidates yet, however the website has just launched, and you can visit the FDM website here for more information.
Update: The list of founding members has been updated, and now also includes Gavin Smith.
Photos of the founding members from the FDM website: Kyle Bridgewater, Gavin Smith, Desmond Crockwell,  Kae Thomas-Palacio and Eugene Dean.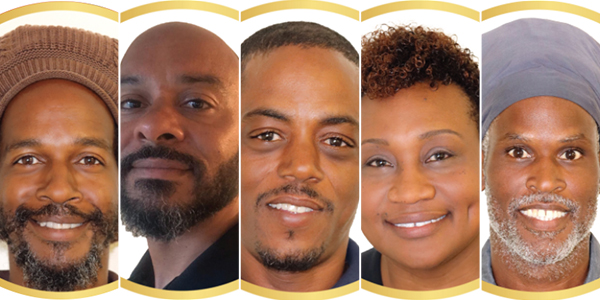 For comprehensive coverage of the 2020 Bermuda General Election and past elections, you can find more information and statistics on the links below.

Read More About