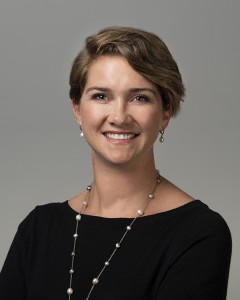 LOM Financial Ltd. announced the addition of Melanie Gauntlett as an Investment Advisor.
A spokesperson said, "Bermudian Melanie Gauntlett has joined LOM Financial [Bermuda] Ltd. as an Investment Advisor. Ms. Gauntlett joins LOM from Clarien where she worked as a Personal Banker for over two years.
"Ms. Gauntlett will join the Investment team at LOM where she will specialise in developing bespoke investment strategies, providing portfolio oversight and the cultivation of client relationships."
Mike Greaves, Global Head of Sales at LOM said: "We are delighted to have Melanie on the LOM team. She brings with her both knowledge and experience in the Bermuda market, as well as a high standing in the wealth management community.
"Melanie is also an active member of The Royal Bermuda Regiment, in the position of Lance-Corporal, exemplifying qualities of dedication and leadership which we greatly value at LOM. We look forward to her continued success."
Ms. Gauntlett commented on her appointment, "I am thrilled to have been asked to join the LOM team, their reputation combined with their workplace culture made them one of my top choices when looking to advance within the industry. I am looking forward to what I hope will be a long career within the firm, helping my new clients achieve their financial goals with the guidance and support of my new LOM family."

Read More About