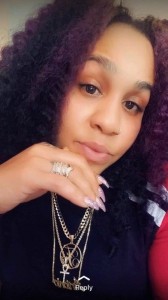 The police have named the victim of the fatal shooting as Garrina Cann.
A police spokesperson said, "The Bermuda Police Service can identify the victim in that fatal shooting incident which occurred in the early hours of Tuesday, 29th September, as 31-year-old Garrina Cann.
"Miss Cann succumbed to injuries sustained after being shot multiple times, at around 12:20 a.m. on Tuesday, following an event at her Sunset Lane, Pembroke, residence.
"Anyone with information on this matter is asked to call the main police number, 295-0011 or, the independent and confidential Crime Stoppers number, 800-8477.
"Police are particularly interested in speaking with anyone who may have seen a male, approximately 5ft 7in tall, wearing dark clothes and riding a black and yellow motorcycle, in the Sunset Drive Pembroke area between the hours of 12:00 midnight and 12:30 a.m. on Tuesday.
"Police are also appealing for calm in the wake of this incident and urges that the investigation be allowed to run its course as we seek to bring justice Garrina's family.
"A Family Liaison Officer has been appointed to assist the family during this difficult time and The Bermuda Police Service extends our sincerest condolences to them."
Read More About