Police are warning the public about fraudulent WhatsApp messages circulating advising users that they purportedly won a significant sum of money.
A police spokesperson said, "The Bermuda Police Service [BPS], is aware of WhatsApp messages being circulated advising users of the messaging app, that they've won a significant sum of money.
"Recipients of this message are being asked to submit a "winning code", as well as provide personal information to an email address provided.
"The message is being sent from an overseas number +1 [236] 256 8359. This all part of a growing trend of phishing scams.
"Detective Inspector Derricka Burns, of the BPS Special Investigations Crime Division provided the following advice, should you receive these scam messages:
"Do not respond to the message
"Do not open any attachments or links
"Block the sender to stop any further messages from being received.
"Avoid communications with unknown numbers"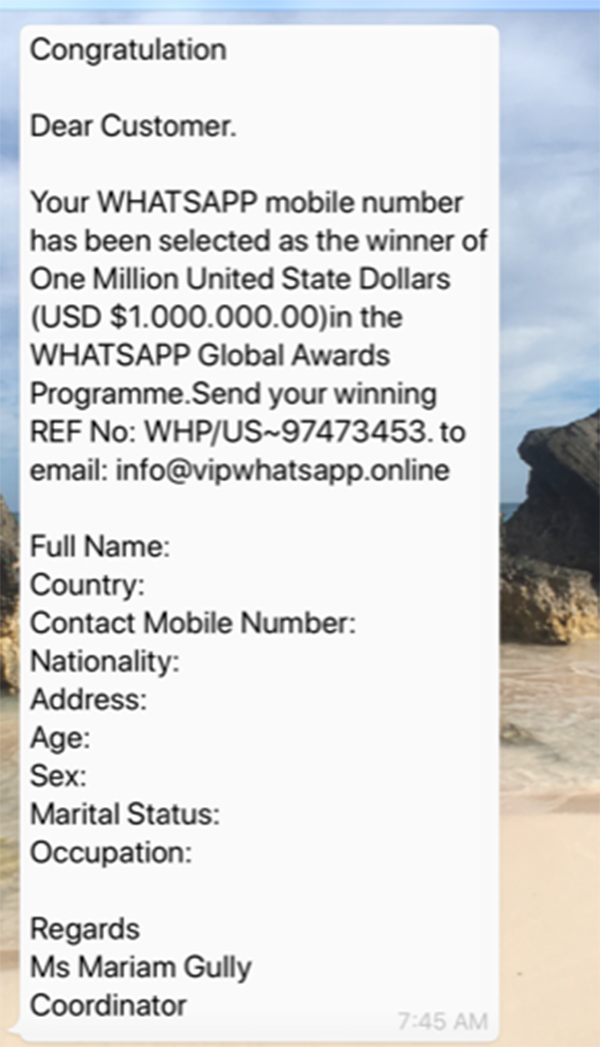 Read More About
Category: All, News, technology