Stablehouse have commenced a "test pilot program for a digital stimulus token," the company said.
A spokesperson said, "Stablehouse, a pioneering payment and FX exchange platform for stablecoins, and the Government of Bermuda have commenced a test pilot program for a digital stimulus token. The goal of the pilot is to explore and demonstrate the viability of digital tokens to enable the purchase of food and essential products and services through participating on-island merchants and retailers.
"A private beta pilot has begun with a select group of consumers and merchants to provide initial feedback and validation on the use of a stimulus token for in-person payments. The pilot is supported by the digital token created by Stablehouse, a wallet app, and a point-of-sale solution. On successful completion of the private beta pilot, additional phases are being proposed in collaboration with the Bermuda Economic Development Corporation for a wider public roll out with select merchants in Bermuda's Economic Empowerment Zones."
Premier David Burt said, "Bermuda is keen to establish itself as a leader in supporting innovative private sector digital asset solutions and to work with locally licensed companies to drive digital asset adoption. A key part of that is not just creating regulatory frameworks but also actually working with and using the products created by companies that choose Bermuda as their home."
Philippe Bekhazi, CEO of Stablehouse, said, "The COVID-19 Pandemic has laid bare the need for digital payments solutions to help businesses survive and overcome an uncertain and challenging market backdrop. The stimulus token is designed exactly to do that, by giving merchants more accessible and practical payments options in the evolving digital age.
"For consumers, it alleviates the dependency on cash amid the ongoing health concerns, while providing an easy and convenient payment channel. Together, with the Government of Bermuda, we aim to set a benchmark for all governments around the world to pursue digital stimulus solutions."
Premier Burt tweeted the photos below, saying: "I'm pleased to have participated in the pilot testing of @stablehouse_io's digital stimulus token and look forward to its wider rollout to EEZ businesses. It's a great showcase of Fintech innovation and a step toward making payments more accessible for Bermudian entrepreneurs."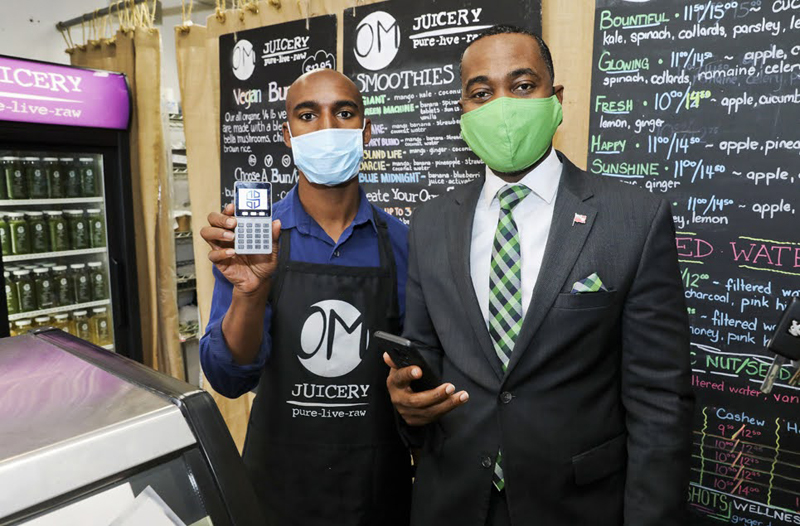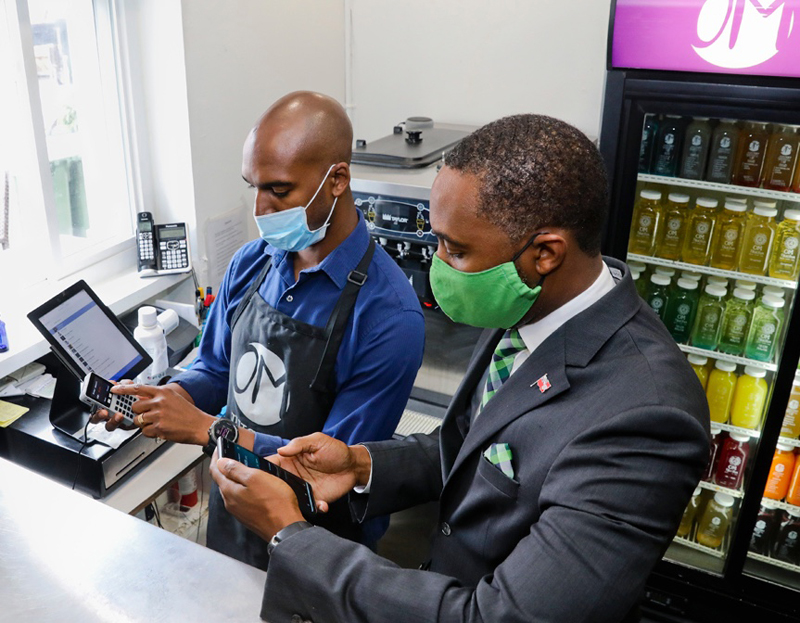 Read More About
Category: All, Business, technology