Amy Terceira of Dog Gone Good recently graduated from a specialized course on treating separation anxiety in dogs, created by author and certified dog trainer, Julie Naismith. Upon graduation she obtained her SA Pro Trainer Certificate and is now qualified to treat these cases.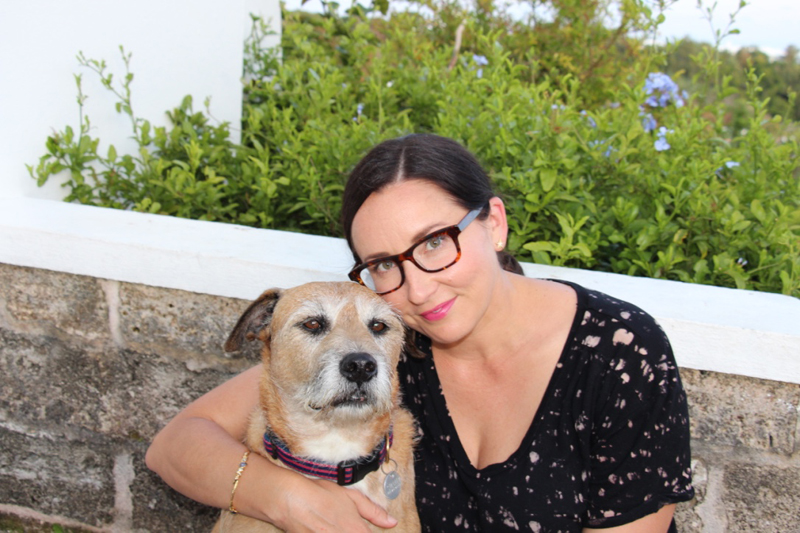 Ms Terceira said, "This has been a difficult year for so many, including dogs, with owners at home full time and then back to the office, our schedules are changing frequently. It can be hard for dogs to deal with all the changes.
"I have always been interested in this panic disorder, and realized during the pandemic it was the perfect time to become certified to treat it. I feel compassion for dogs and their people who are living with this. It is a welfare issue for the dogs, but is also very hard on the families they live with.
"Dogs that suffer from this disorder are often surrendered to shelters or euthanized. It is important to me to obtain the skills needed to help reduce this. The disorder is treatable, but it will not resolve on it's own and in fact can worsen over time."
"Separation anxiety is treated by systemically breaking down absences into steps that your dog can handle, and building up to a normal routine while keeping your dog relaxed the entire time.
"There are a number of myths about separation anxiety and lots of poor advice on the internet about how to treat it. It is often misdiagnosed. Dogs with separation anxiety are not being naughty, they are terrified to be left alone, they are in full on panic mode. The success of this treatment is very much dependent on the owner and I give them the tools and support they need to get to the finish line.
"I'm now equipped to assess dogs for this disorder, create individualized training plans and provide regular support for owners carrying out the training. Training for separation anxiety is done remotely, usually on Zoom, because the trainers presence in your home can actually hinder training for this disorder. The dog needs to be ok with the owner leaving, not the trainer.
"Remote training is convenient, and allows for more support and flexibility in scheduling. Owners will need to record their dog anyway, so that they and the trainer can monitor the dogs progress when left alone. Working remotely allows me to help clients all over the world. I'm thrilled to be able to offer help to dogs and families in need for this heartbreaking disorder."
Ms Terceira is the owner of Dog Gone Good and is a certified dog trainer and now a specialist in treating separation anxiety. She offers private and group training classes for everything from basic obedience to problem behaviours in dogs of any age, dog walking, grooming, and playgroups.
For more information, visit the website.

Read More About
Category: All