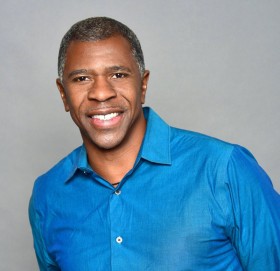 The Inter Agency Committee for Children and Families [IAC]'s Compassionate Care Conference, a virtual conference to be held on Thursday, November 19 will feature Dr Shawn Ginwright, a leading US expert on African American youth activism and development.
A spokesperson said, "Dr.Ginwright will provide a keynote presentation introducing Healing Centered Engagement.
"Healing Centered Engagement is a process that builds from trauma informed care and expands our understanding of trauma.
"It is a strengths-based approach that advances a holistic view of healing. Healing Centered Engagement places culture and identify as central features of our wellbeing and ability to heal from trauma.
"This conference will target social sector professionals, including youth workers, social workers, counselors and all other adults who work with children, youth and families.
"Dr. Ginwright encourages Bermuda's social sector professionals to attend, many of us are trained to support those with exposure to trauma. Trauma informed care is important and can be improved in ways that transform how we engage families.
"Healing Centered Engagement focuses first on providing for the wellbeing of the adult providers and then providing the adult providers with tools, skills and insights to improve their supports for children, youth and their families. I encourage you to join us on November 19 and together we will have an opportunity to take trauma informed care to next level."
"IAC's Compassionate Care Conference provides an opportunity for social sector professionals to take part in an important conversation about how we engage with children, youth and families and broaden our focus on trauma informed care to something more transformative.
"The virtual conference will also feature the voices of Bermuda's youth and helping professionals, and a presentation on IAC's Compassionate Care framework and research findings. To register for the conference, please visit www.iacbermuda.org/events. Tickets are $40 for IAC members and $45 for the general public."
Read More About
Category: All