The London Royals confirmed the players that will make up the squad for the World Tens Series in Bermuda.
A spokesperson said, "Ben Foden headlines a London Royals squad littered with English players, a large number of which have plied their trade on the 7s circuit.
"Capped over 30 times by England at full-back, Foden brings a wealth of experience to a squad full of pace and power. The former Northampton Saint is joined by Tom Mitchell, Dan Norton, AJ Davis, Richard de Carpentier and Tom Emery as the 7s players included.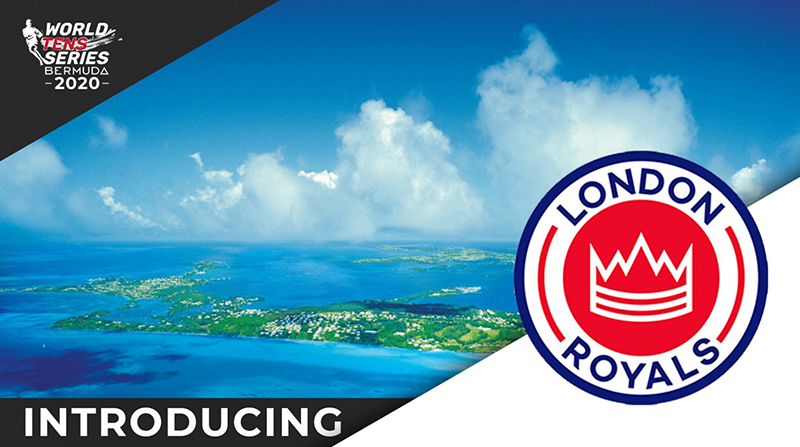 "In the forwards, South African born Stephen Coetzee of the Seattle Seawolves will be the hooker, with Devanate Onojaife, formerly of Northampton Saints, US Eagle Andrew Durutalo and Sean McNulty, whose brother Harry will be appearing for SX10, the props in the squad. WTS Combines Athlete Collin Hughes will cover both the prop and hooker positions.
"Ross Neal and Max Northcote-Green, both very recently of London Irish, are the locks with England 7s star Richard de Carpentier the third lock. Former England U20 captain, Alex Gray, who is now with Atlanta Falcons in the NFL, travels in a player support role, but will not be involved in the match day squads. Bermudian international Aldo Campbell has also earnt himself a spot on the roster.
"Robert Elan-Puttick of Austin Gilgronis is the half back in the squad along with James Haley who is a WTS Combine athlete. They will be striking up a partnership with Team GB 7s captain Tom Mitchell. Ireland native, David Busby, who is now with Seattle Seawolves in the MLR will play in the centre with England 7s speedster AJ Davis and Argentine JP Aguirre.
"England 7s players Tom Bowen and the all-time leading try scorer in World international 7s Dan Norton are the wingers with Tom Emery the utility back along with WTS Combine athlete, Giovani Douyyon, from Atlanta. Ben Foden completes the squad as another utility player.
"Former England 7s player John Brake is the Coach and he is assisted by Kees Lensing. Chris Tombs is the Team Manager."
London Royals Squad
Stephen Coetzee [Seattle]
Devanate Onojaife
Andrew Durutalo [Seattle Seawolves]
Sean McNulty [LA Giltinis)
Collin Hughes [WTS Combines Athlete]
Ross Neal [Seattle Seawolves)
Max Northcote-Green
Alex Gray, Aldo Campbell
Richard de Carpentier
Robert Elan-Puttick [Austin Gilgronis]
James Haley [WTS Combine Athlete]
Tom Mitchell
David Busby [Seattle Seawolves]
Alex Davis
JP Aguirre [Seattle Seawolves]
Tom Bowen
Tom Emery
Dan Norton
Giovani Douyyon [WTS Combine Athlete]
Ben Foden [Rugby United New York]
Read More About