On Saturday [Oct 3], the Hamilton Rotary Interact Club awarded Service Awards to members who rendered "service above self" and membership pins and Rotary pens to new members.
A spokesperson said, "On Saturday October 3, 2020 the Hamilton Rotary Interact Club awarded Service Awards to student members who rendered service above self in 2019-2020 and membership pins and Rotary pens to new members.
"Interact Advisers Shammara Simmons and Denoris Armstrong, along with Past President of St. George's Rotary, received Awards of Honour for ongoing service to Rotary and to Rotary Youth.
"Other Interact Club Advisers who were honoured were Past President Andrew Roberts from St. George's Rotary Club and Advisers Michelle Smith, Cathy Bassett, and Glenda Edwards.
"Throughout last year, the Interact Youth have donated food hampers and vouchers to needy families and patients at the Beresford Swan Dialysis Unit at the King Edward Memorial Hospital, and held fund raisers to assist Vision Bermuda, KBB, PALS and SCARS.
"They held a summer tutorial for students at Northlands Primary and donated over $300 worth of books and reading aids to the summer programme.
"They sent 14 Rotary youth delegates to The National High School Model United Nations Convention in New York City where students presented position papers, visited the United Nations and worked with hundreds of youth from around the world in UN Committees.
"They participated in talks given by UN ambassadors and had fun in the Big Apple.
"The actively engaged youth will be hosting a KBB Trashathon on Saturday, October 17th from 10.00am to noon at the Coney Island beach and railway trail and adjacent road and hedge areas across from the Baileys; Bay Cricket Club. Part Proceeds from the Trashathon will aid Salvation Army Men's and Women's Shelters.
"Somersfield Academy Interact Club will be joining them this year. Somersfield is sponsored by Pembroke Rotary Club.
"Advisers of Hamilton Rotary Interact Club are Shammara Simmons, Denoris Armstrong, Glenda Edwards, and Cathy Bassett, Youth Director of Hamilton Rotary Club. Sharlene Young is Adviser of Somersfield Interact Club, where the Principal is Carlos Simons.
"The aim of the Rotary Interact Club is to provide experiences that build good character, integrity, respect for self and others, strong leadership and service above self.
"The current President of the Hamilton Rotary Interact Club is 16-year-old Sari Smith and the Vice President is 13-year-old Emma Roberts."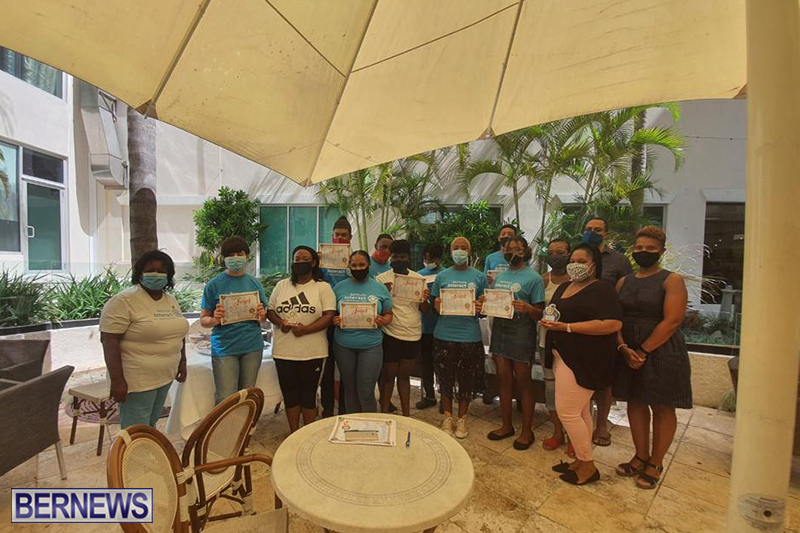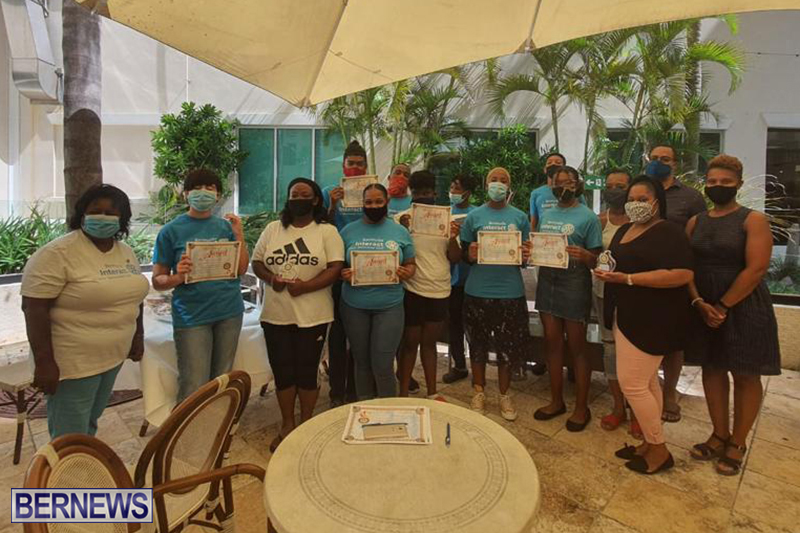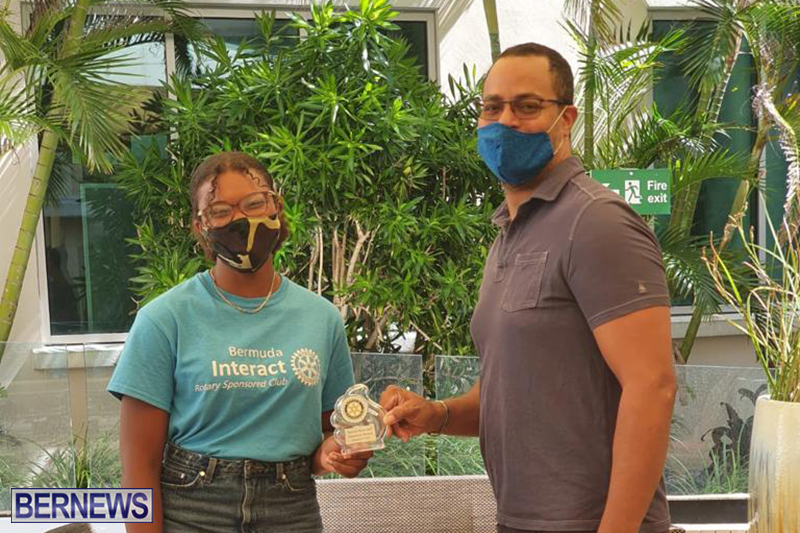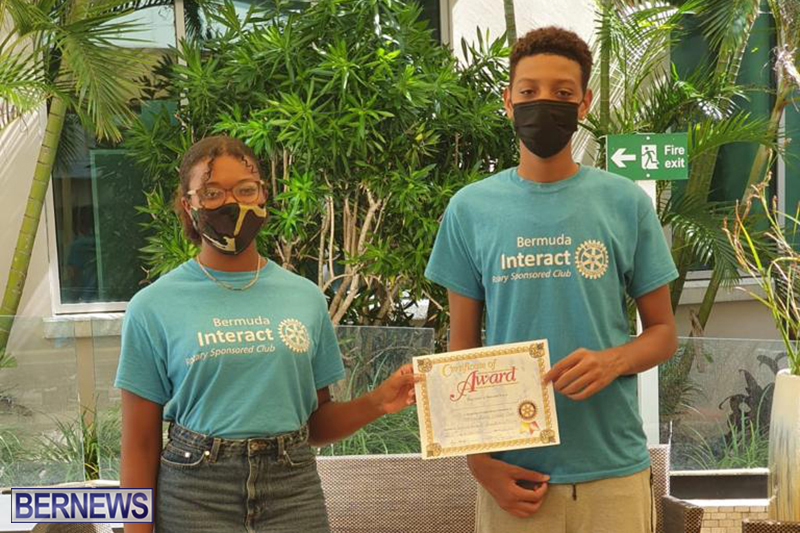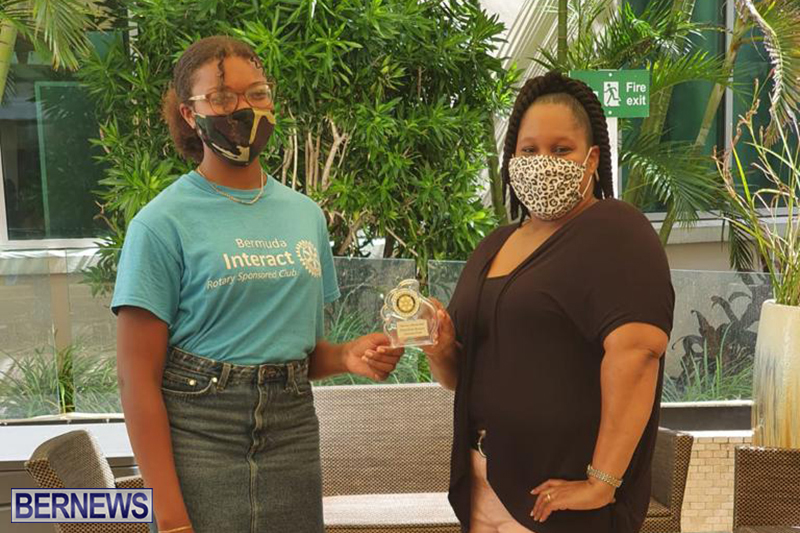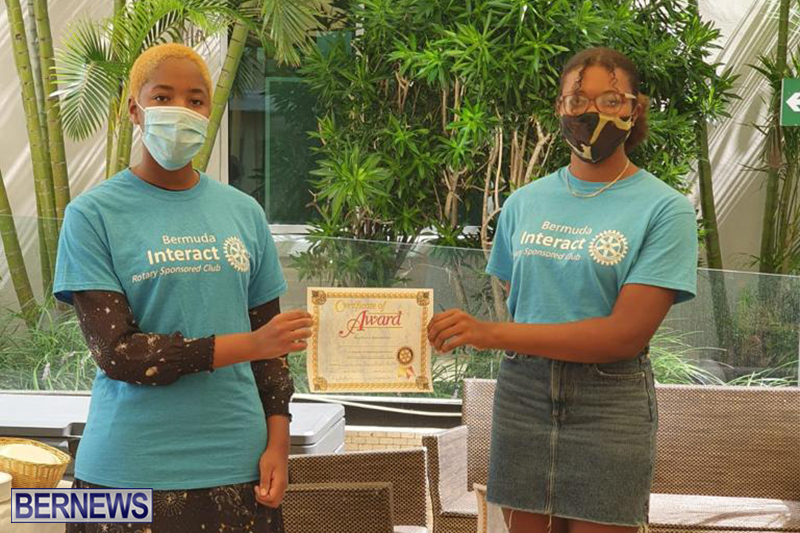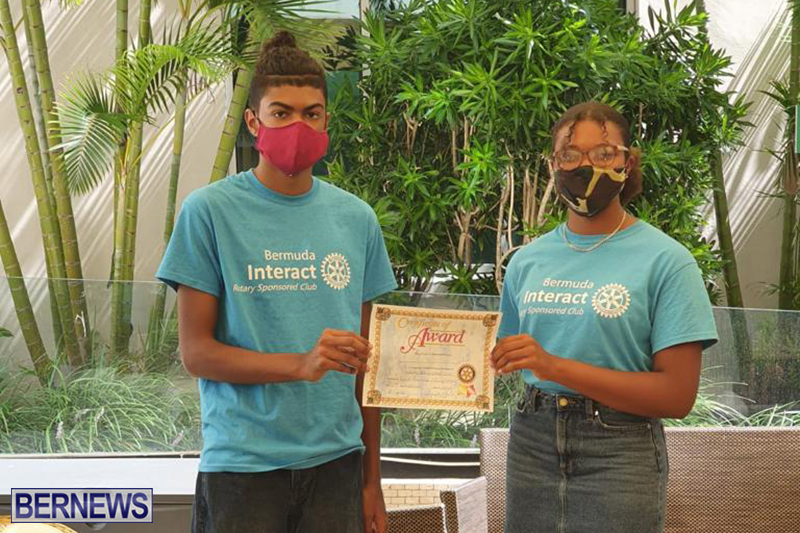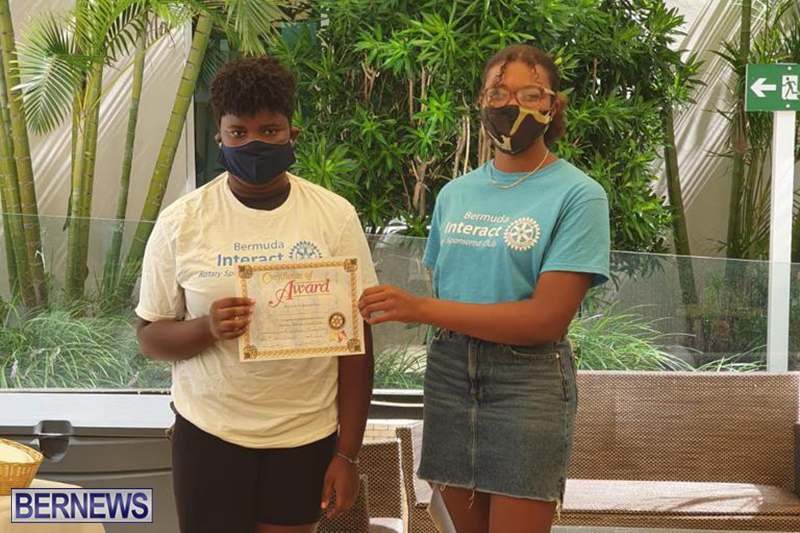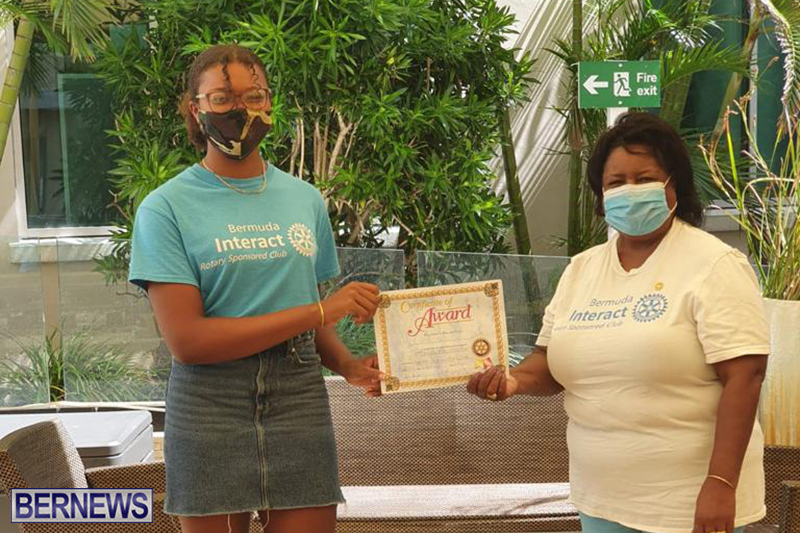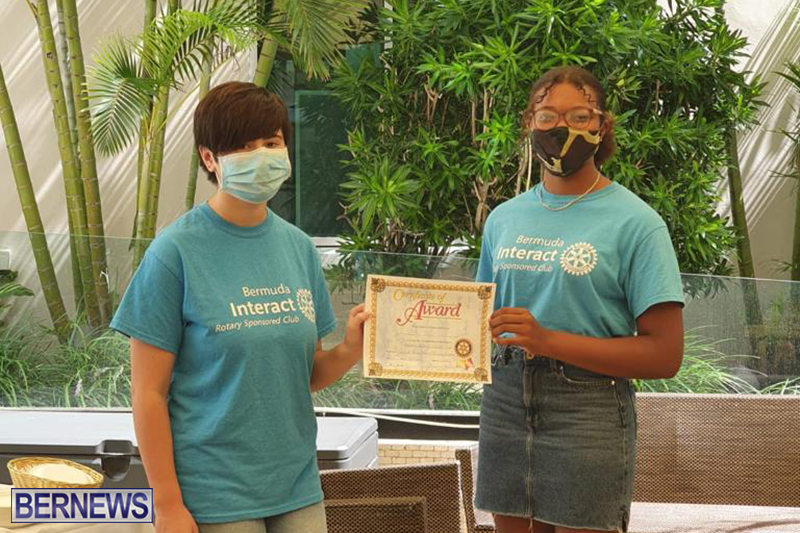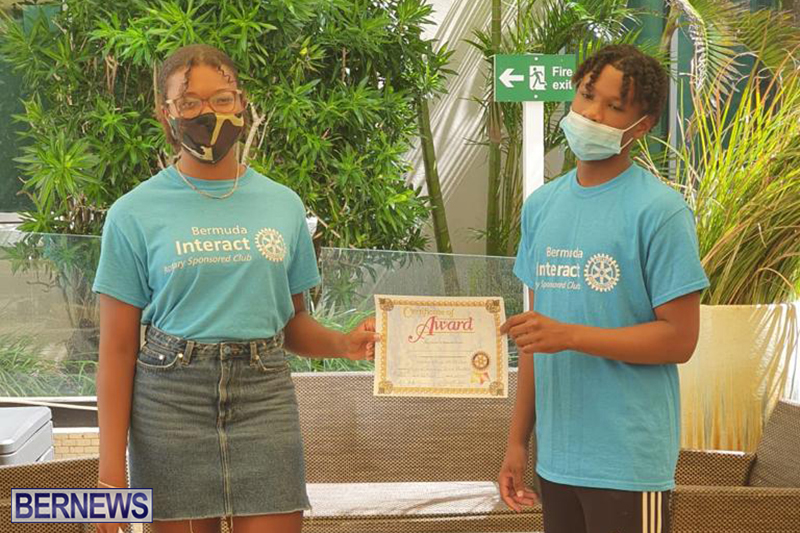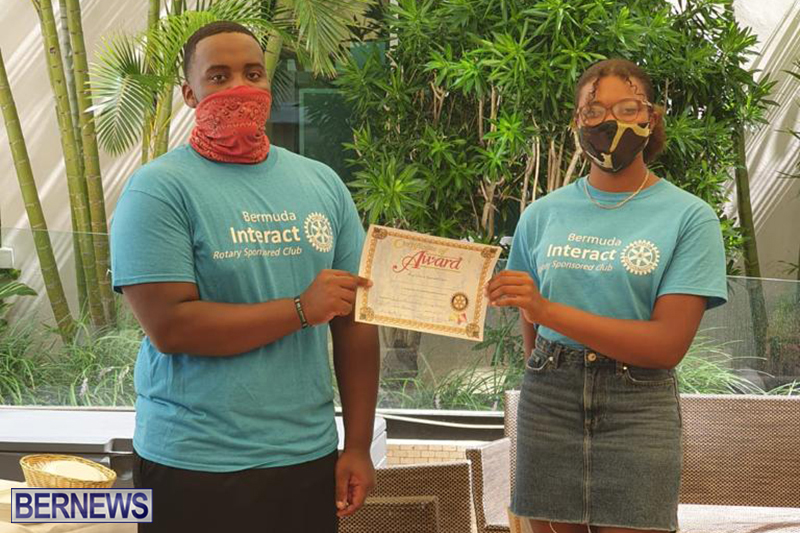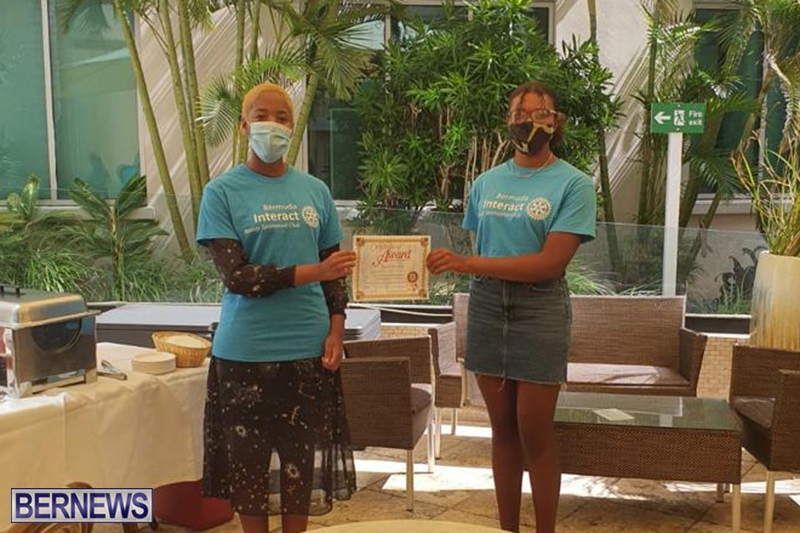 Read More About