The Social Justice Bermuda group said they "listened in abject horror" as Rolfe Commissiong was appointed as a Minister and Senate Leader, and have called for "this selection to be rescinded."
Rolfe Commissiong Appointed After Stepping Down Before The Election
Rolfe Commissiong, a former MP, stepped down as a candidate in late August before the election saying, "I made a comment I shouldn't have. I made a mistake, I apologized. For the good of the party, and Bermudians who deserve strong leadership in these trying times, I have chosen not to be a distraction. To that end, I will not be a candidate in the general election.
"The affected party and I entered into a legally binding confidentiality agreement which prohibits me from speaking further. The matter has been settled and it is closed."
Yesterday he was appointed to both the Senate and Cabinet; where he will serve as the Government Senate Leader and the Minister of Community Affairs and Sports, and his appointment has been criticized by people on social media.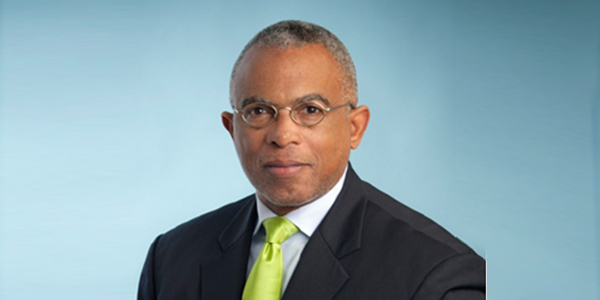 Social Justice Bermuda's statement:
Following his appointment, a statement from the community group Social Justice Bermuda said, "Over the last week, Social Justice Bermuda along with the rest of the island reflected on the election results that saw the Progressive Labour Party emerge with 30 seats, over 80% of the Members of Parliament.
"Even though many SJB members were individually supportive of the PLP, as a lobby and advocacy group that is pressuring for fair and equal representation and governance, we share the concerns of many Bermudians about the lack of a strong Opposition.
"As several people expressed on social media, citizen action groups like ours will have an even greater role to play as part of a collective responsibility to hold our elected officials accountable.
"All that said, we have been eager to get started working with the Government, especially as they have been very welcoming towards us and were the only party to reach out to SJB in advance of the election. We have been planning to engage the public around advocacy regarding the 'First 100 Days' of the new Cabinet."
The group said they  "listened in abject horror" as Rolfe Commissiong "an unelected member of the party, was appointed as the new Minister of Community Affairs and Sports and Senate Leader, despite the still-unaddressed allegations."
"About a month ago, when confronted about these allegations, Mr. Commissioning agreed that his behaviour had been inappropriate, resigned so as not to be a 'distraction', only to now be appointed to key roles by Premier David Burt, who'd previously said this issue 'is something that I take very seriously.'
"Sadly, it appears he does not take it seriously enough. It truly begs the question, with 30 MPs to choose from and a slate of talented party members as options for the Senate, why was this man given such an important Ministerial role?
"This is not a good start for this team that has pledged to 'rebuild Bermuda with Bermudians at heart'.
"Social Justice Bermuda urgently calls for this selection to be rescinded, and a response from the PLP Government to reassure the women of this country that it is indeed committed to addressing the rampant sexism and harassment that they experience on a daily basis.
"We also want to highlight the recent commitment by the Speaker of the House to table the Ministers and Members Code of Conduct and wish for it to be reviewed and implemented by the end of 2020 to include language that will safeguard civil servants as well as members of the house from future incidents of this nature.
"And, with this decision by the government, we would like to amend our own platform, which calls for gender equality lessons within the education system, as clearly we must now expand this curriculum to include sessions with the Government themselves."
Bernews asked both Senator Commissiong and the Government for a response, and due to the allegations being made all over social media also asked if the Government could provide any information as to the precise nature of the "incident" that Senator Commissiong was involved in.
Premier David Burt's statement:
In response, Premier Burt said, "The standards demanded of those of us in public office are high ones. In every walk of life individuals must conduct themselves in keeping with the expectations of a modern and civil society. When people fall short, processes and people are in place to ensure accountability and where possible resolution.
"The matter in question was addressed via an established protocol administered within the Public Service and the department in question. I have not been made privy to the specific file on the issue, as it is not something to which I would have access, but the assurances given to me by those charged with addressing what was an inappropriate comment indicate that this issue was resolved to the satisfaction of all parties.
"If that is not the case and further action is demanded then there is every right for any person to pursue that further action without interference or undue public scrutiny.
"I will judge Senator Commissiong by his work going forward. Like all other ministers he will have to adhere to the standards of office and any breaches of such will be enforced without fear or favour.
"The government and party I am privileged to lead has a proud history of women in leadership and key roles. To this end, my goal is to ensure there is a work environment where women are respected and treated fairly and professionally."
Read More About