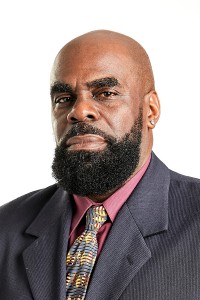 Raymond Jones has been appointed the Director of the Department of Economic Development, the Government announced today.
A spokesperson said, "Mr. Jones, a Certified Public Accountant, joins the newly created department following a thorough recruitment process.
"Mr. Jones brings strong leadership, a wealth of knowledge and experience to the post including seven years at the Bermuda Economic Development Corp [BEDC] as the Finance Director.
"Prior to that, he held a number of positions including CFO at the HWP Group of Companies for seven years and the following posts in the Corporate Trust Division at Bank of Bermuda: Assistant Vice President, Bank Officer, and Supervisor of Accounting Evaluation."
Premier David Burt stated, "I congratulate Mr. Raymond Jones on his selection to head the newly formed Department of Economic Development and I look forward to working with him in his new role.
"Mr. Jones will be responsible for leading the department charged with the awesome responsibility of driving Bermuda's economic growth and diversification.
"I am confident the excellent team of Public Officers who have been assigned to the department will be able to support the Government as we work to rebuild Bermuda's economy following the devastating impact of the coronavirus pandemic."
Head of the Public Service, Dr. Derrick Binns stated, "I am pleased to welcome Mr. Jones to the Public Service. He has a strong financial background and the ability to manage multi-disciplinary teams.
"He possesses extensive experience dealing with investment advisors, brokers, shareholders, attorneys, and overseas manufacturers which will serve him well as he leads and develops the Department of Economic Development.
"His knowledge, skill, and experience will further drive the Public Service's vision of a future-forward government for the people of Bermuda. He will start on 4 December 2020."
Read More About