Bacardi Limited donated "more than 3,000 food items, in addition to grocery vouchers, to Bermuda bartenders hit hard by the Covid-19 crisis."
A spokesperson said, "This effort is part of the company's global #RaiseYourSpirits program which launched in March as the pandemic caused closures of bars and restaurants overnight.
"Bermuda is the global headquarters of Bacardi Limited and since the start of the pandemic, Bacardi has supported the local bartending community with more than 900 grocery vouchers, free virtual training, and access to other resources, including Bacardi Assist, a service that offers free and confidential counseling on a variety of topics such as parenting, mental health and work challenges."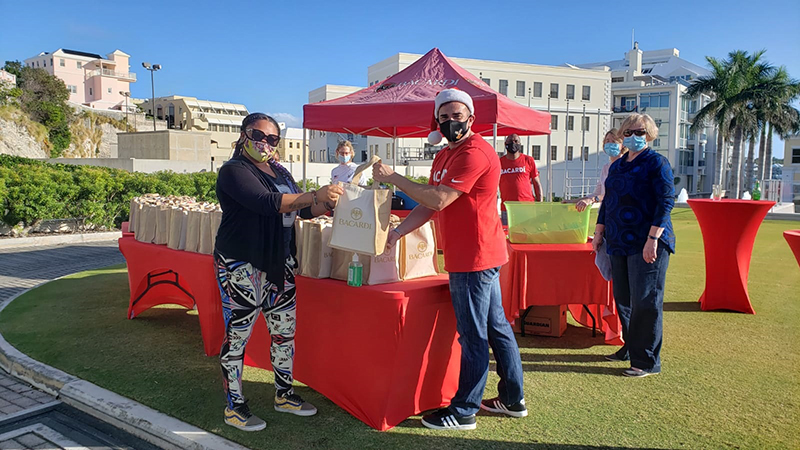 "This has been a year like no other when members of our community have lost their livelihood and we are committed to help our industry through this crisis," says Douglas Mello, Managing Director of the Bacardi office in Bermuda.
"The holiday season can be an especially difficult time for those out of work and we want to help families come together over one of the most important Moments that Matter, a holiday meal. This is our way of saying thank you to the bartenders who have always supported our brands and to help bring some holiday cheer to families across the island."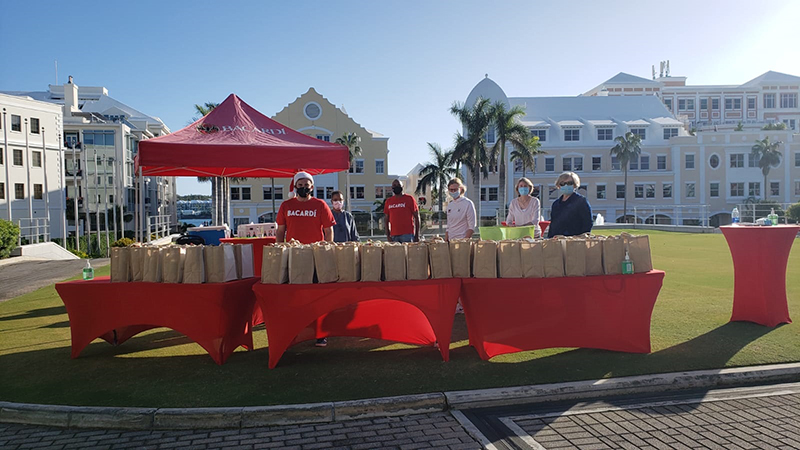 The company said, "A socially distanced drive-thru, hosted at the Bacardi Limited Global Headquarters on Pitts Bay Road, saw more than 300 bartenders collect hampers, in the form of a reusable canvas shopping bag, that were put together by Bacardi volunteers. The hampers were filled with goods to help prepare a Christmas meal, along with grocery vouchers to provide additional necessities.
"Starting in 2021, Bacardi, in partnership with CADA has already committed to subsidize 75% of the recertification costs for TIPS training for more than 300 bartenders."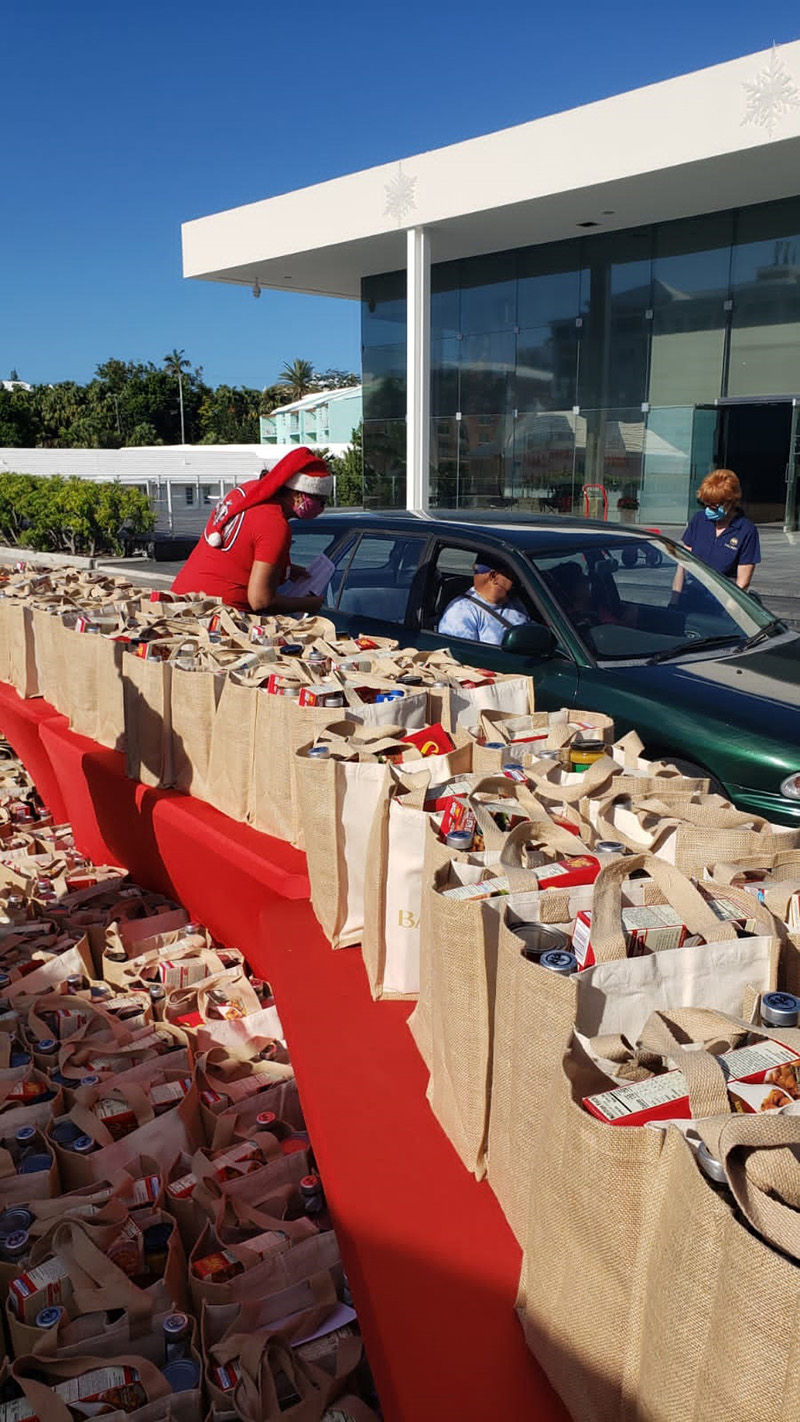 Read More About