Citizens Uprooting Racism In Bermuda [CURB] will be offering a 2-day Restorative Practices training on January 22 [Friday] and January 23 [Saturday].
A spokesperson said, "CURB invites registrations for its next Restorative Practices training on Friday and Saturday, the 22nd and 23rd of January. After successfully holding our first virtual training in December 2020, we are grateful to be offering the opportunity again virtually as the island, and world, continues to navigate the Covid-19 pandemic.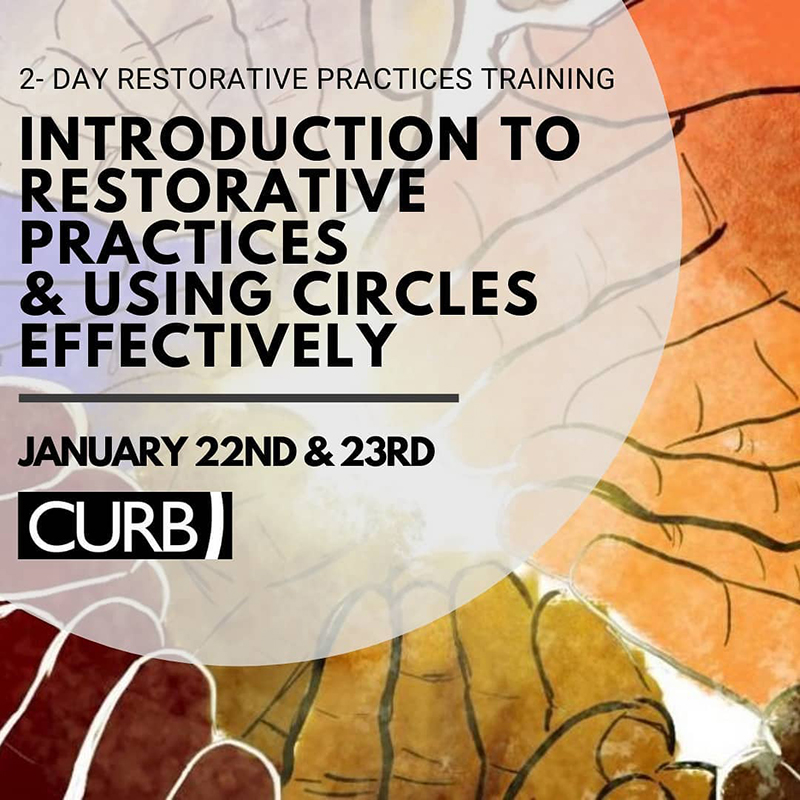 "Restorative Practices is the science of relationships and community and is a research- based framework of methods and philosophies that allow individuals and groups to proactively develop a strong sense of community and cohesion, where the inherent value of the individual informs all interactions.
"The framework offers concrete strategies to respond to behaviors and incidents in ways that supersede the limits of punitive approaches, while still prioritizing accountability, but not at the expense of community and relationship. The application of Restorative Practices has seen profound success, from use in the family context, to schools, policing, courts, corrections, and other diverse environments.
"Seeing restorative methods and philosophies adopted systemically is a major aspect of CURB's Racial Justice Platform. We began our trainings in 2017 and have seen enthusiasm for Restorative Practices growing ever since. Our trainers are all licensed by the International Institute for Restorative Practices to conduct official trainings.
"Prospective registrants are invited to contact CURB at admin@uprootingracism.org or call 707.1496 for more information or to register for the opportunity. Participants receive professional development hours for their participation."

Read More About
Category: All