Citizens Uprooting Racism in Bermuda [CURB] recently concluded its first series of Truth and Reconciliation Community Conversations [TRCC] held virtually.
A spokesperson said, "The CURB team has been pleased by the enthusiastic feedback received from participants affirming the effectiveness of the virtually amended experience, and the value of programs such as the TRCC.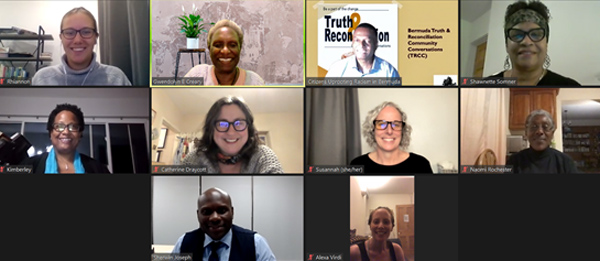 "The TRCC occurs over seven topical sessions and is led by facilitators trained in Restorative Practices. This virtual TRCC cohort began on the 4th of February and concluded the 18th of March with Lead Facilitator, Hashim Estwick, and Assistant Facilitators, Gwendolyn Creary and Toby Butterfield.
"It was a transformative experience for me. I learned how to listen and build community with people who have different life experiences and ways of being," said one participant, while others described the process as "absolutely amazing and powerful," as well as "transparent and collaborative".
"The TRCC process gives participants the opportunity to have honest and open discussions on the experience of race, informed by information and concepts presented in the sessions, in a way where shared understanding and community are developed. A switch to a virtual delivery posed the risk of undermining this vital dynamic, but the facilitation team managed the process well, and the program's impact was not compromised.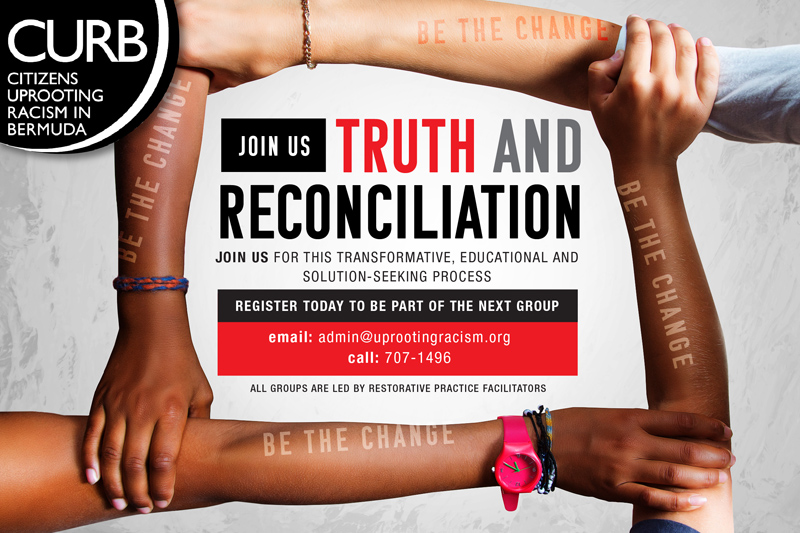 "Hashim Estwick and Gwendolyn Creary are/were phenomenal facilitators in every way," said one participant, while another shared that "all the facilitators demonstrated active listening and compassion. They also openly shared their own personal stories that helped to build trust". "They were absolutely amazing," said another.
"CURB has been holding the TRCCs since 2017 with the goal of 1000 Bermudians participating in the process that seeks to inspire reconciliation through truth-telling and education. The next TRCC is scheduled to begin the 30th of March and will be held virtually as well. We encourage interested persons to register today and receive more information by emailing admin@uprootingracism.org."

Read More About
Category: All