Total Health Chemist, Bermuda's newest pharmacy, has opened on Front Street, Hamilton. Founded by pharmacists Rebecca White and Eimear Burke, the new pharmacy is open from Monday to Friday from 8am to 6pm, 10am to 4pm on Saturdays, and by appointment on Sundays.
A spokesperson said, "Rebecca White and Eimear Burke are pleased to announce the founding and opening of Bermuda's newest independent, pharmacy Total Health Chemist at Unit 4, Butterfield Place, Front Street, Hamilton.
"Total Health Chemist concentrates on your total health, offering a range of services from blister packing medication, custom compounding of medicine, prescription and health management, veterinary medicine, delivery of medication for seniors, beauty and skin products and of course prescription filling. "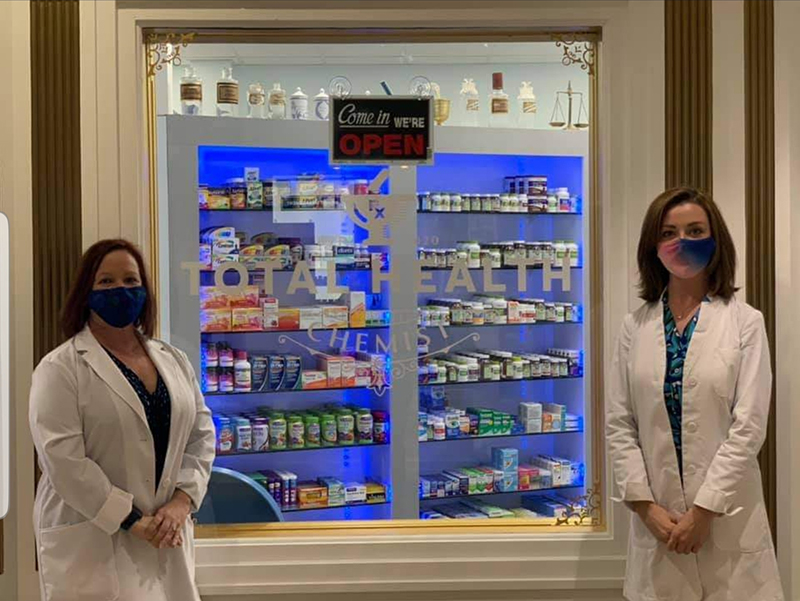 Ms Burke, an Irish trained pharmacist who graduated from the Royal College of Surgeons said, "Our philosophy is that a pharmacy is the focal point of healthcare, frequented by both the healthy and the sick. Good health is not just the absence of ill health, rather a combination of the physical, mental and emotional well-being. Therefore our product range supports total health, hence our name!
"Total Health Chemist is not an ancillary after thought in a grocery store, department store or candy isle extension or affiliated with any one doctor's office. We are a stand-alone, totally independent pharmacy offering a full range of services, where you know your pharmacist and your pharmacist knows and cares for you.
"Our products include preventive and prophylactic over the counter medicines, reputable health and beauty brands, a comprehensive Lipotrim weight maintenance and weight loss product range, CBD line, and healthy food snacks and beverages."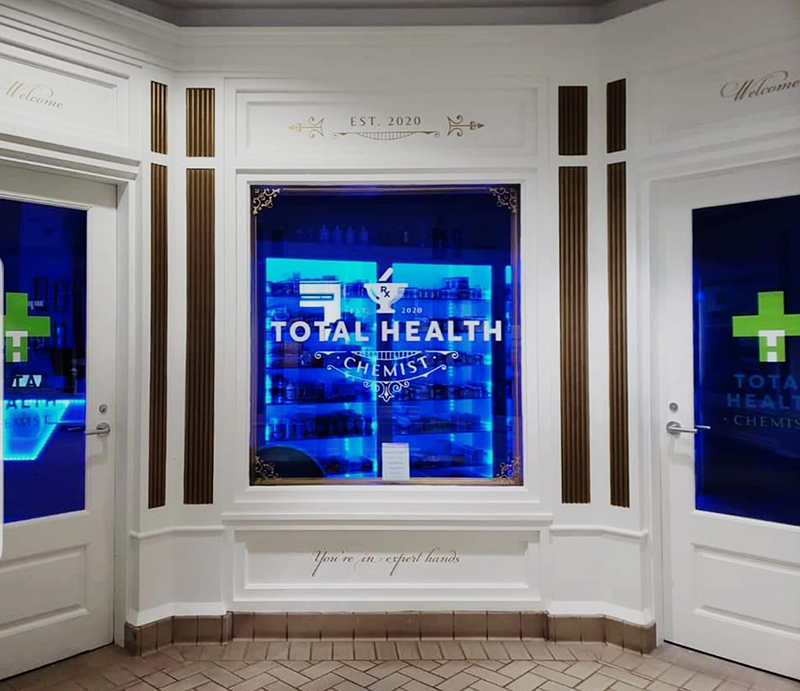 Ms White, a graduate of the Massachusetts College of Pharmacy and Allied Health Sciences said, "We are in a central location that has ease of accessibility for the physically challenged. We wanted to pay tribute to the profession of pharmacy and pay respect to its origins.
"We believe that by going back to the basics, we can embrace and innovate our profession into the future. The feeling of the old world pharmacy to our space is reflected in our impressive display of pharmacy artefacts from around the world in a modern clinically sound setting."
Ms Burke added, "Since Rebecca and I own and operate Total Health Chemist we have a real and vested interest in ensuring top quality care and confidentiality for our patients. To ensure this we designed the pharmacy to allow for a private consultation room that has already been embraced by our patients since we opened, a place where you can discuss your healthcare needs without half of Bermuda overhearing you!
"This concept is already well-known in Ireland where I trained and I was keen to bring that to Bermuda. Veterinary medicine and caring for animals was part of my formal training. I am pleased to be able to offer veterinary services for your beloved animals at Total Health Chemist. "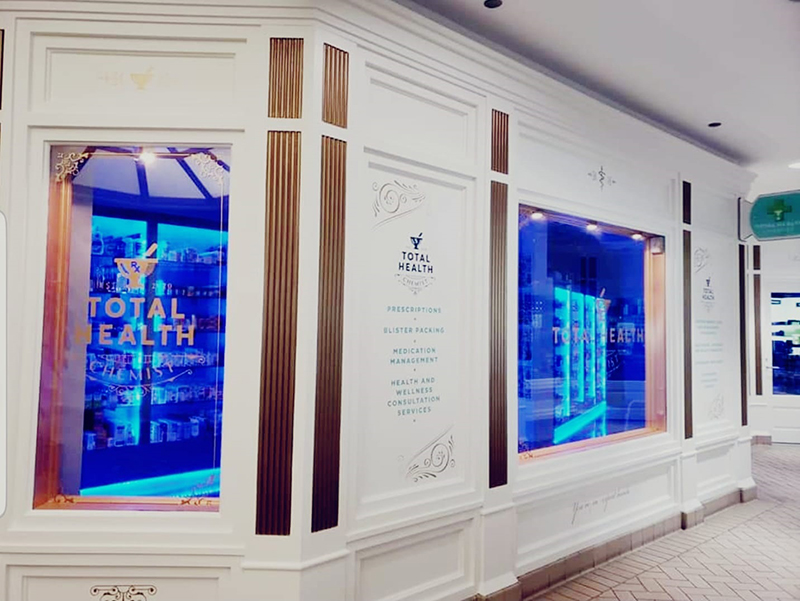 Ms White said, "Knowing your pharmacist helps greatly in assessing the needs of a patient. Continuity of care is paramount which makes Total Health Chemist so unique. With at least one, if not both of us in the pharmacy every day save for Sundays you are guaranteed continuity of care. Most people have a preferred hairdresser, doctor or lawyer and would not dream of going to just anyone, so why should that be any different for a pharmacist?"
A spokesperson noted, "Between them Eimear and Rebecca have close to 35 years of experience in pharmacy combining the best of Bermuda, Irish and US style practices under one roof. Total Health Chemist is open Monday to Friday 8am to 6pm, Saturdays 10am to 4pm and Sunday by appointment. Total Health Chemist can be reached on 261-3784 [DRUG] or email: totalhealthbermuda@gmail.com."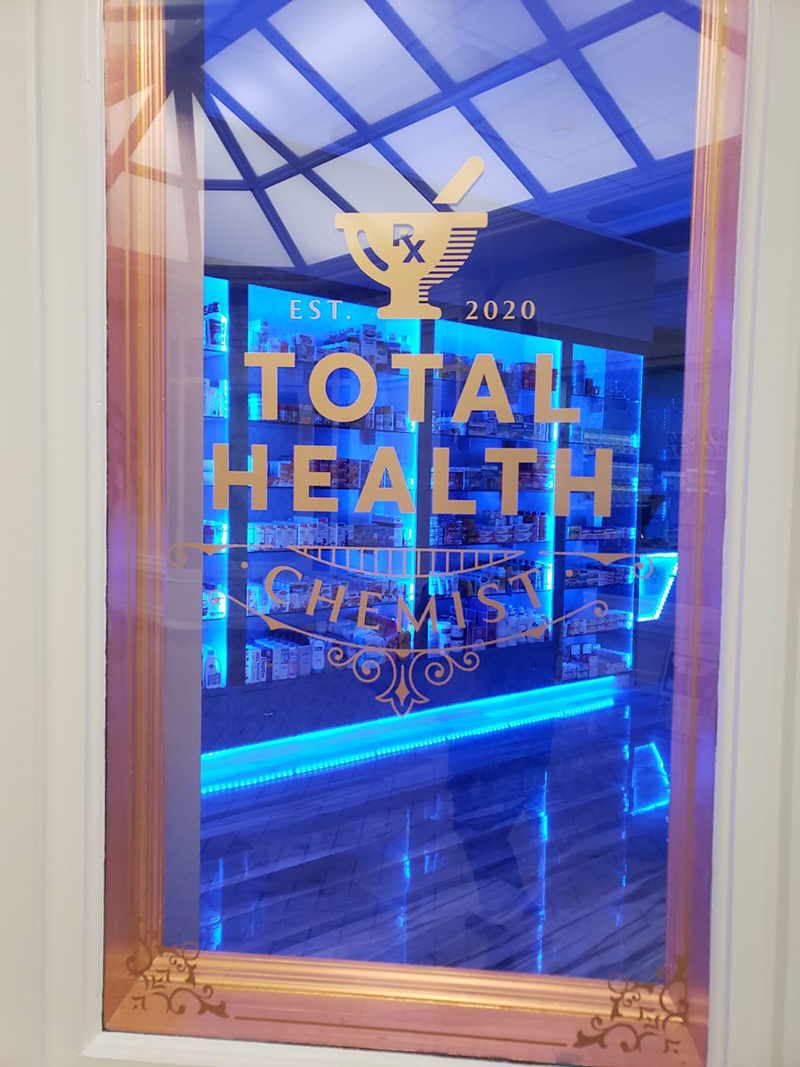 Read More About