Fresh Breath Dental will be offering free tooth extractions to the general public on Friday, November 26 from 10.00am to 4.00pm.
A spokesperson said, "It's Thanksgiving month. We at Fresh Breath Dental are thankful for the support from all its patients for making this event possible and enjoyable.
"Since its inception, Fresh Breath Dental has collaborated with its patients and community partners to offer free extractions once a year for the unemployed and underinsured in the community.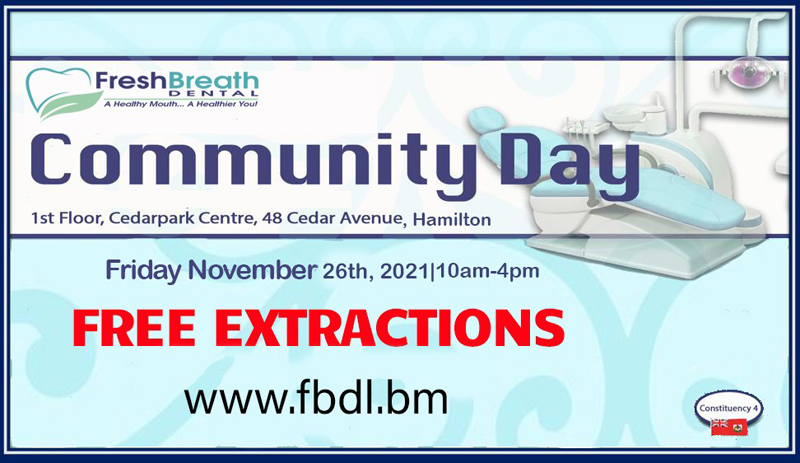 "So if you are struggling with tooth pain and have difficulty getting access to dental services, Fresh Breath Dental will be closing its office to offer free extractions to you by its highly skilled team from 10:00am to 4:00pm on Friday, November 26, 2021 at its premises.
"Visit www.fbdl.bm to book online under 'Community.' No walk-ins allowed.
"Fresh Breath Dental is conveniently located on the first floor in the Cedarpark Centre at 48 Cedar Avenue in Hamilton.
"Due to Covid-19, appointment availability is limited. You must arrive on time for your appointment. In keeping with the Covid-19 office protocols, you may not be seen if you arrive late."

Read More About