Thirty-six patients were able to take advantage of Fresh Breath Dental's recent Community Day, with a total of 51 teeth extracted.
A spokesperson said, "Fresh Breath Dental had its Community Day for free extractions this year on 26th November 2021. There were 36 patients who had a total of 51 teeth extracted.
"This year we had a lot of wisdom teeth extractions. It was good to see a lot of men taking care of their oral health. Everyone who received treatment was very grateful and it was a pleasure to be able to assist them in their time of need.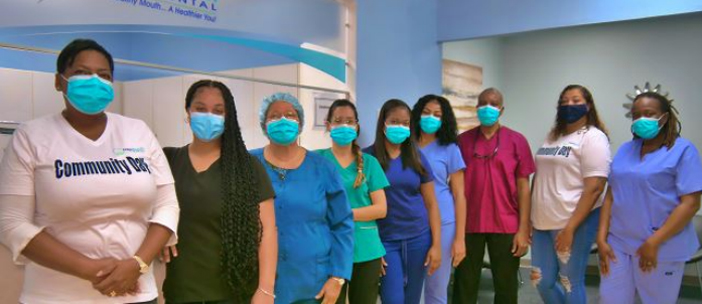 "We would like to thank those who volunteered their time and skills for this worthy cause. For the first time, we had EMTs from the Bermuda Fire and Rescue Service join us. We would like to thank them and hope to see them next year!
"We would like to thank the staff and all the other participants in making the day a tremendous success. Remember, teeth infections that are on-going can trigger health complications and compromise your health. Bermuda, we will see you again next year! A healthy mouth is a healthier you."

Read More About