The first weekend of the Parish Pride Project in Devonshire was "highly successful" MP Chris Famous said, with approximately twenty volunteers participating in the event.
Mr Famous, the MP Constituency 11 Devonshire East, said, "Parish Pride Project's first weekend of activity to begin scraping the old paint and removing loose masonry was highly successful.
"Approximately twenty volunteers of all ages, came out on the morning of Saturday January 16th to lend a helping hand. Some were power washing, some were scraping, others were patching up holes with fresh cement.
"As with all construction projects we are working in phases. The first phase to scrape off old paint, attack the moss and to repair any cracks.
"The second phase is to apply a coat of primer paint to the scraped wall and new cement. The final phase will be to apply two coats of paint over the primer.
"With approximately 500 feet of wall to tend to, our goal is to work on the wall a few hours every Saturday during the cooler months, until it is completed.
"Anyone wishing to assist can simply show up Saturday mornings at Christ Church on Middle Road Devonshire. All safety equipment and working tools will be provided. Refreshments and snacks are available as well. Feel free to reach out to myself if you wish to volunteer via Whatsapp 599-0901 or email carib_pro@yahoo.com."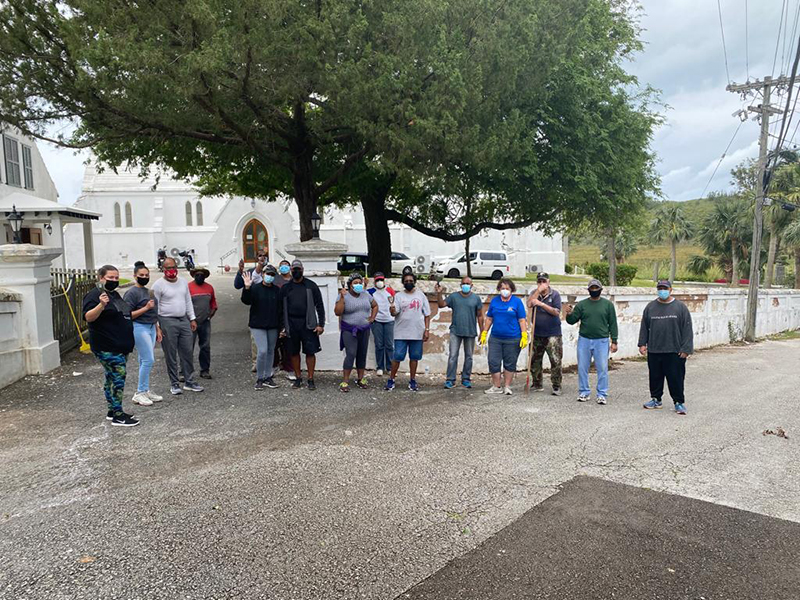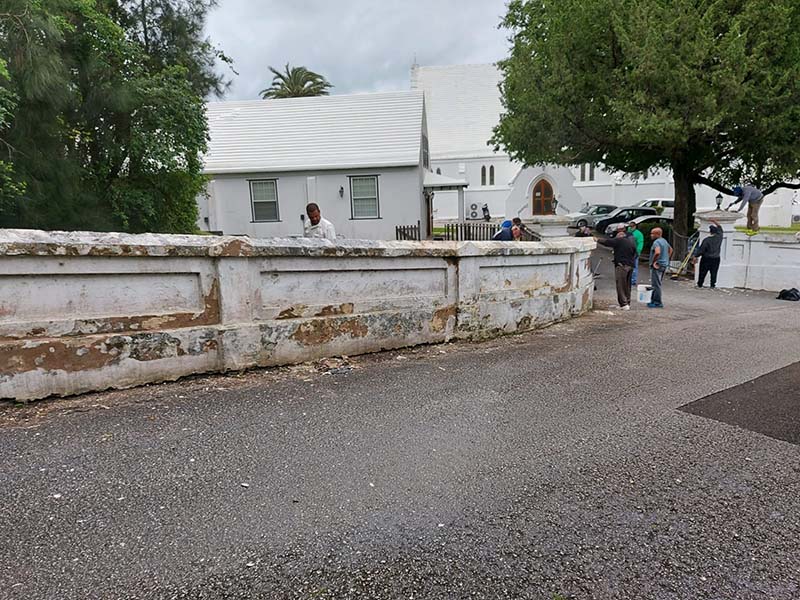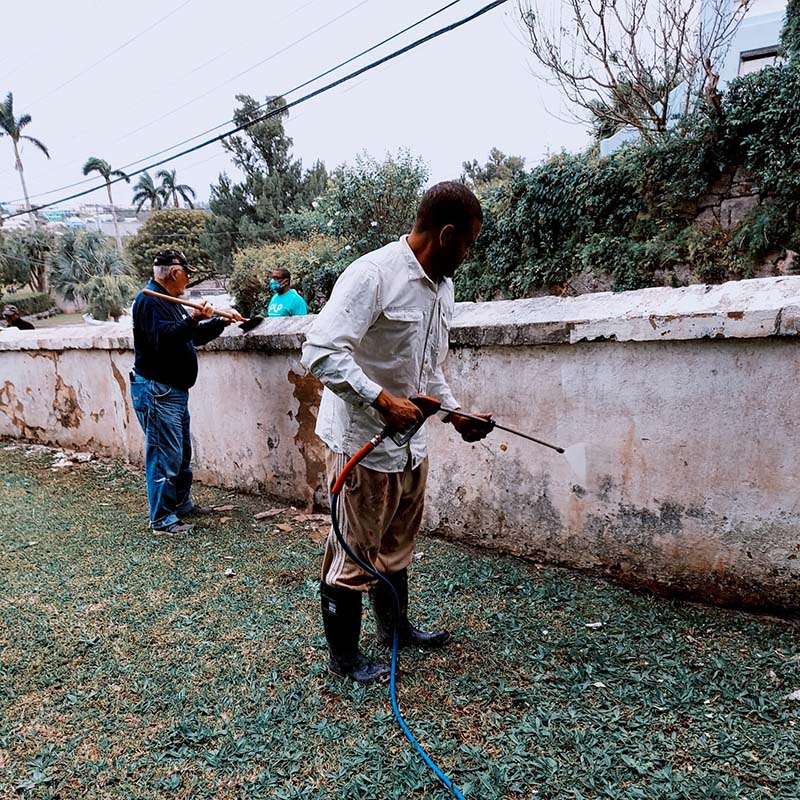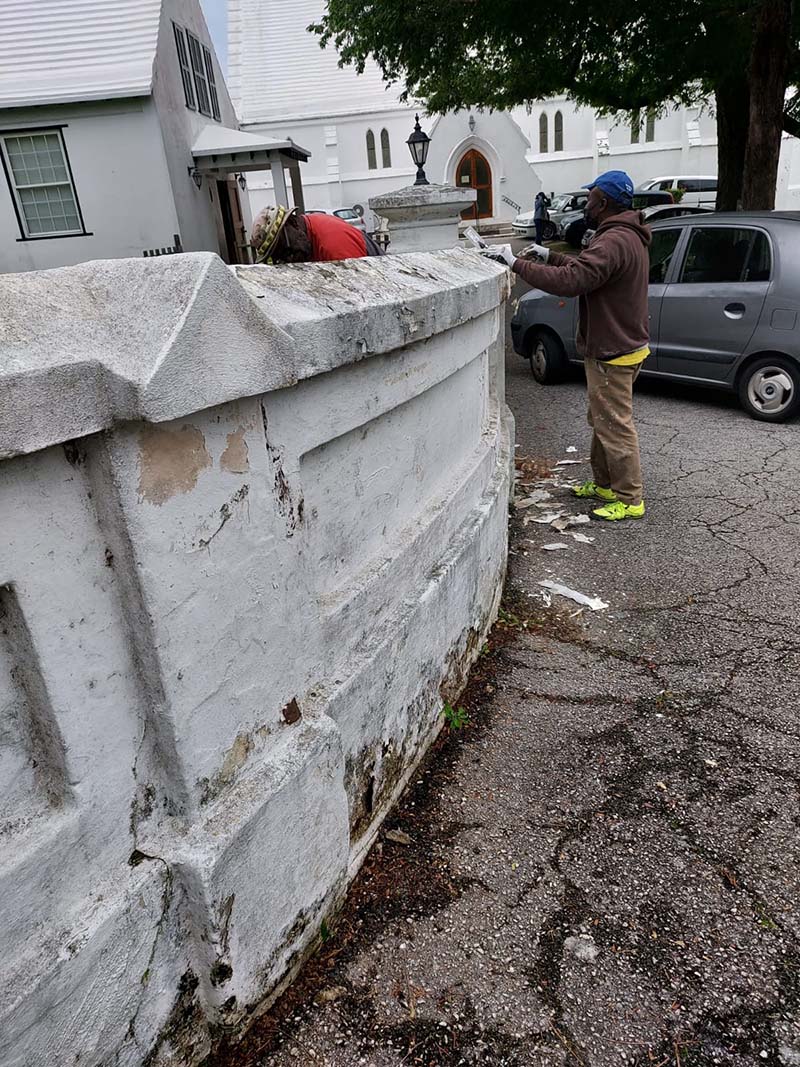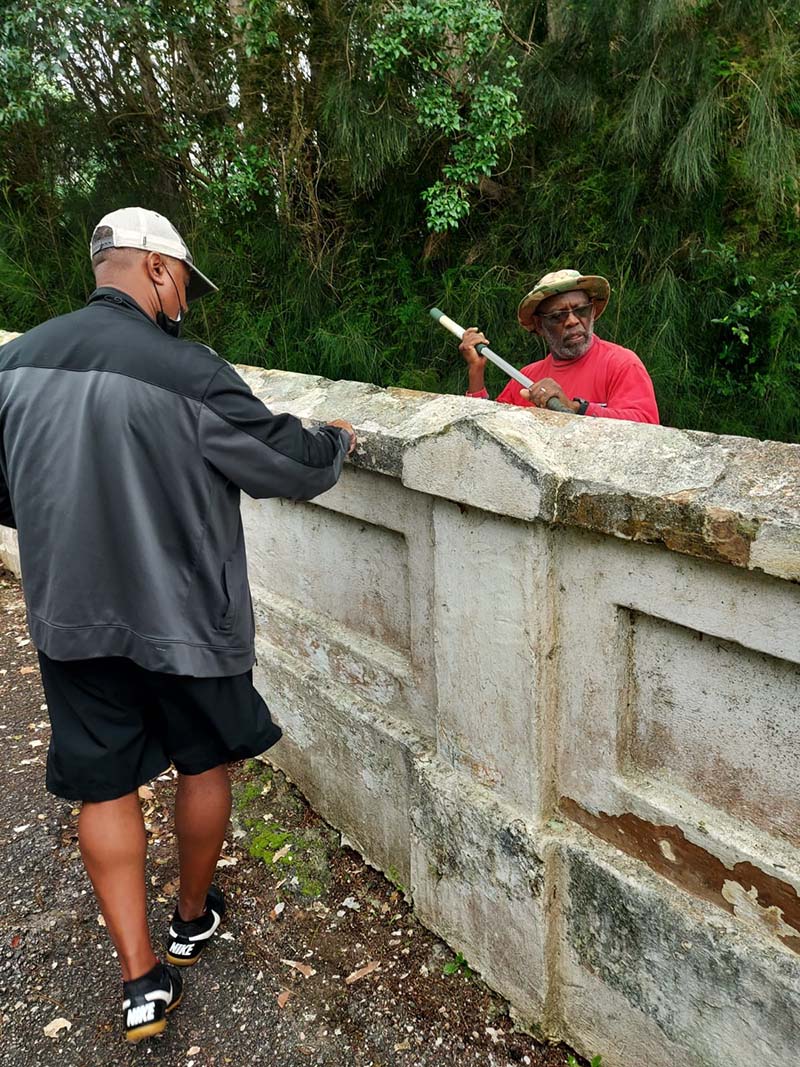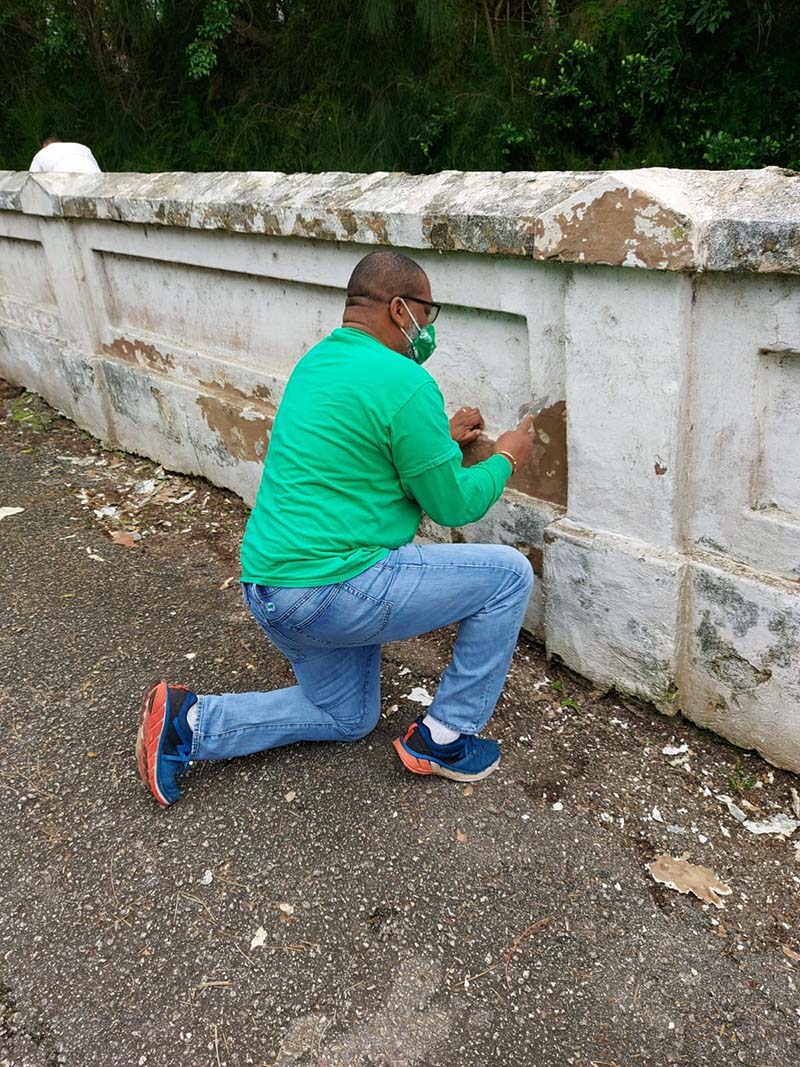 Read More About
Category: All, Environment, Photos