[Written by Mikaela Ian Pearman]
My third stop for Restaurant Weeks was Pink Beach Club at The Loren. I eat here often for breakfast and lunch, but hadn't been for dinner in awhile so I was very excited.
If you've been to Pink Beach Club, you know it's an open air restaurant. I was a bit nervous to dine there on a cold January night, but there were heaters everywhere and I didn't feel cold at all. It was nice to overlook the ocean and still be super warm.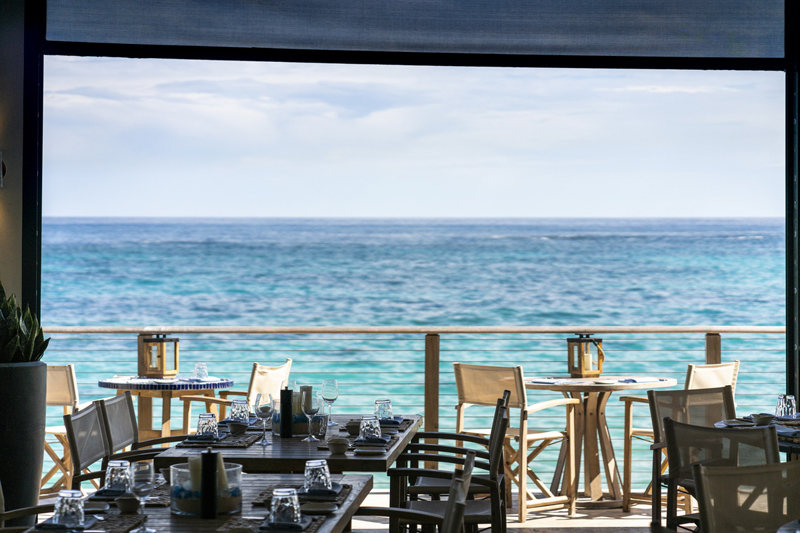 OK, let's get to the food. For starters, I tried something a bit different – duck confit. I ordered the Hudson Valley Duck Confit Potato Latkes with horseradish crème fraiche and mulberry gatstrique.
When the dish came, I was surprised by the small bites, but it was good thing because I didn't want to be stuffed. The potato cake was crispy and the duck was moist, but crisp at the same time. It was a great way to start the meal.
For the main, I decided to go with Pan-Seared Lionfish with parsnip pillow, haricort verts, lardons and chablis emulsion. Because I don't eat pork, I skipped the lardons but I don't think it affected the dish overall.
The fish was perfectly seared, well seasoned and so delicious. The parsnip pillow was almost like a large ravioli, which was delightfully light and creamy. A bite of the fish and the parnsip with the crunch from the haricort verts was absolutely scrumptious. The dish was on a the small size, which I'm not sure was deliberately done for RW, but it worked well so that I wasn't stuffed.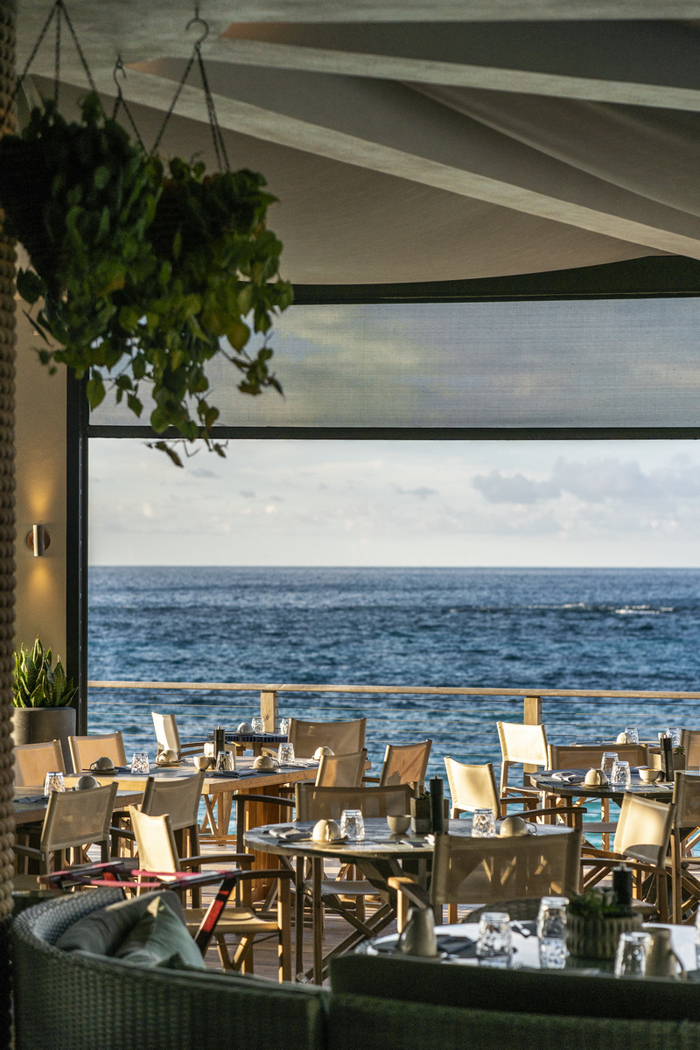 For dessert, there was just one option and I will admit, I wasn't enthused about it – Pistachio Ice Cream Profiteroles. I don't ever eat pistachio ice cream but I said let me try it. I'm so glad I did. This dessert was incredible and easily my favourite so far. The dessert wasn't super sweet at all the the portion size was perfect.
Overall, I enjoyed my meal at Pink Beach Club. I felt like I was in Bermuda but at the same time, it felt like I was on vacation. The ambiance, the service and the food were all top notch. I absolutely recommend you check out the menu, espeically if you want to impress someone.
*Pink Beach Club is in the $52 category.

Read More About
Category: All, Entertainment, News