[Written by Mikaela Ian Pearman]
It's that time of year again – Restaurant Weeks! It's almost like a holiday, because there are such amazing deals on offer and it helps with the January blues.
My first stop their year was Marcus' at Hamilton Princess. Marcus' is one of my favourite restaurants and Chef Danai is truly the best. Needless to say, I was super excited to sample the food.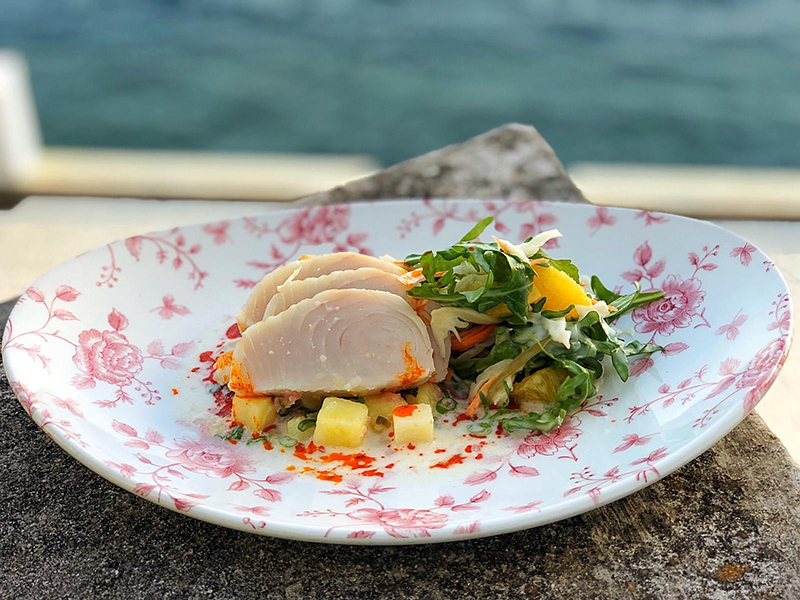 When I arrived with my friend, Chef Danai came out and met us, explained the menu and said he would be sending us the entire menu to sample. Of course my greedy self was super happy with this!
For the first course, we enjoyed a Codfish Cake with ackee molten, scotch bonnet aioli and paw paw slaw and Sweet Potato and Coconut Soup with peppa shrimp and curried crème fresh.
The fishcake had an ackee puree in the middle, so you got that salty bite from the fish and gooey centre, which was great balance. The soup had such warm spice with the curry and then the creaminess from the sweet potato and coconut. The spicy shrimp added a great flavour pop.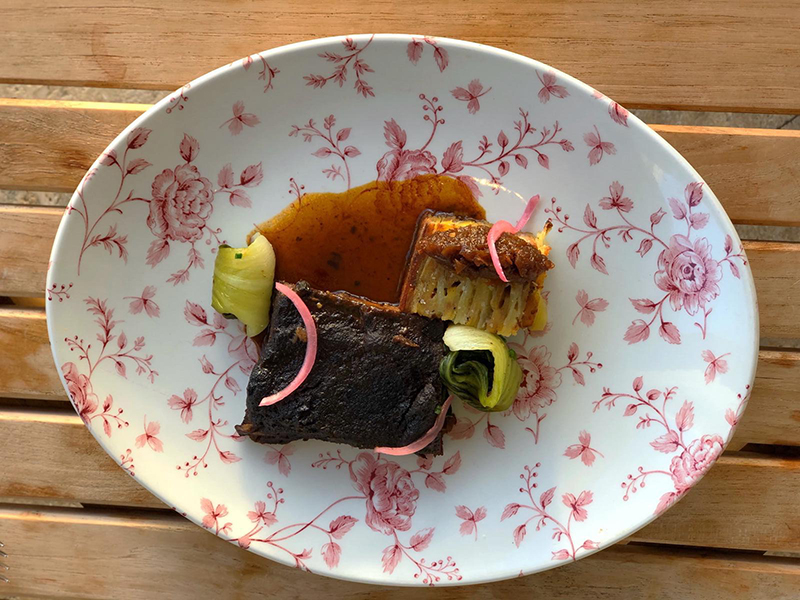 On to the mains. Now, there were three entrée choices and I had no idea how we would be able to eat them all, but we did.
Danai brought us Scaur Hill Pimento Smoked Short rib with Green banana casserole, bok choy and green tomato chutney, Bermy Squash Tortellini with Charred onion broth, sage and goat cheese and Wahoo "Conserva" with Orange, fennel, new potato coconut salad with arugula.
I don't eat meat but my friend said the Short Rib was incredibly tender and full of flavour. The green banana casserole was decadent and super savoury, almost like a potato gratin.
The tortellini I've had before on the old regular menu and it's always been a favourite – the sweetness from the squash really complements the tangy goat cheese and the broth keeps it super light.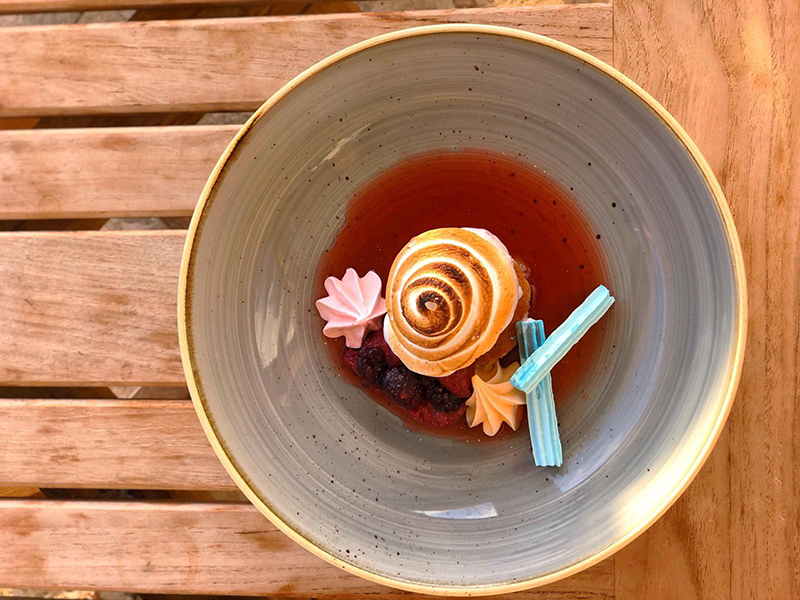 Now the wildcard dish was the Wahoo Conserva, which Danai explained was similar to how Italians cure tuna in a sort of olive oil bath and then cooked via sous vide. The flavour was so bright and the fish was very tender, which is rare for wahoo.
On the plate was coconut potato salad, which I thought was going to be a miss but was actually delicious and something I could eat a bowl of. The dish was very summery – a surprise on a blustery January night.
And finally, for dessert we enjoyed Banana Bread Pudding with Goslings Black Rum Raisin Ice cream, peanut butter and Bermudian Baked Alaska with Meringue, strawberry ice cream, berry juice, basil.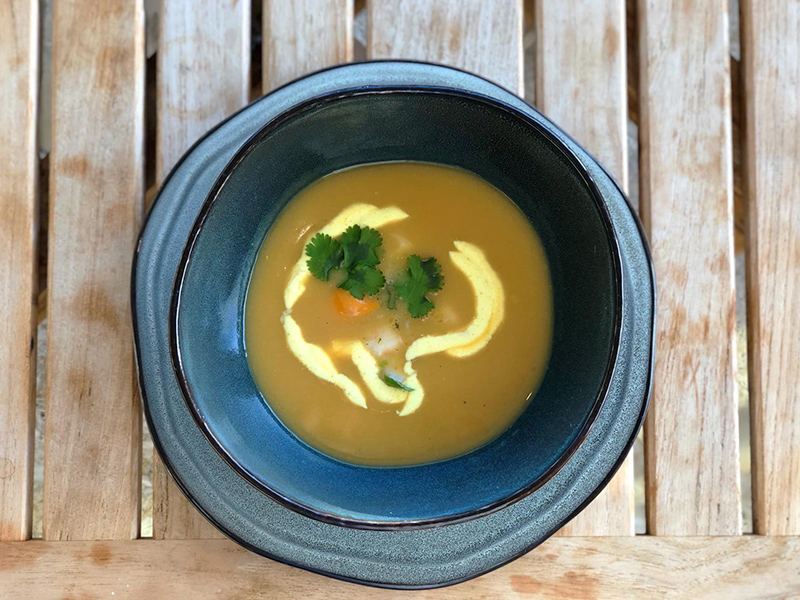 I do not like banana but the bread pudding was perfect. The peanut butter sauce made the banana flavour enjoyable and I had bite after bite.
The baked Alaska was on the menu last year and it was just as good as I remember – excellent strawberry ice cream, light meringues and a beautiful strawberry sauce to finish the dish.
Overall, Marcus was a homerun for me. The menu is very different than anywhere else and absolutely worth a try. The three-course menu is $52 per person plus grats.

Read More About
Category: All, Entertainment, News