[Written by Mikaela Ian Pearman]
My second stop for Restaurant Weeks was the fabulous Island Brasserie at Rosewood Bermuda. It's one of my favourite spots because the food by Chef Gerry Adams is always incredible.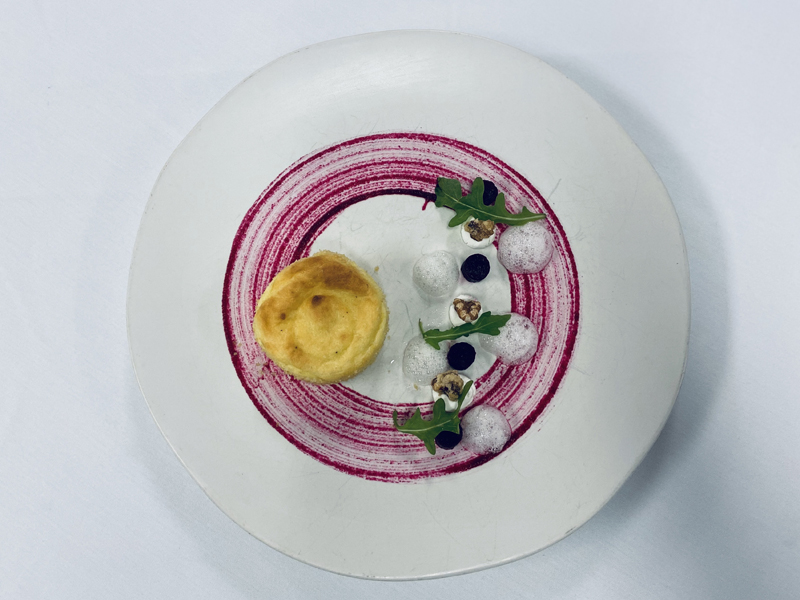 Island Brasserie launched a new steakhouse-style menu last year and Chef Gerry explained he decided to select items from the new menu to showcase during the promotion so that diners could come and have a great dinner for a great price.
And great dinner it was. I started with Bermuda Onion Soup, which had cream velouté, caramelized puree and gruyere croutons. The dish was shallow bowl with very little in it and then the soup was poured into the bowl.
I always appreciate a bit of flair at the dinner table. It was a flavou punch for sure – a big, bold soup yet so light and creamy with an incredible depth from the caremlised onions. This was easily the best soup I've eaten in months.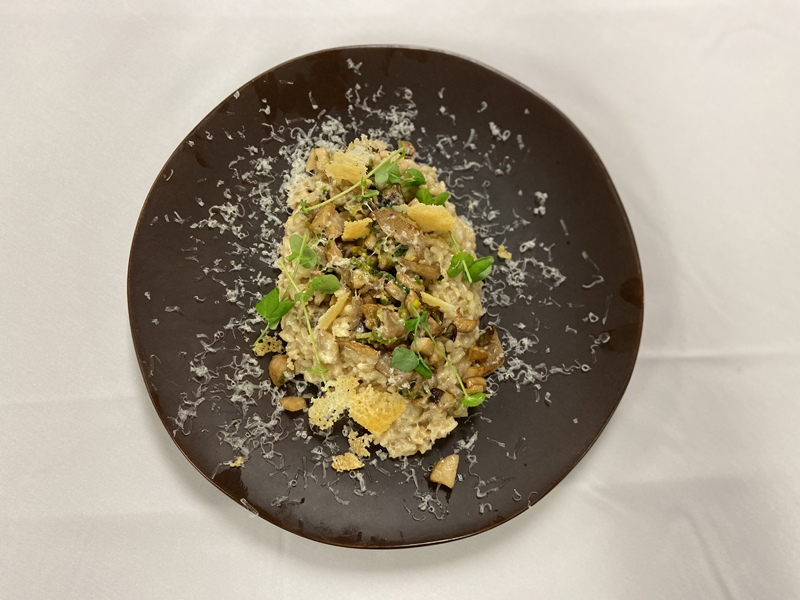 For the mains, I decided to switch it up a bit and try the Tuna Wellington. I normally only eat tuna raw, but I wanted something other than catch of the day. This dish was fresh yellowfin tuna with dijon, pistachios and spinach wrapped in filo pastry with roasted sweet peppers and hollandaise.
I ordered mine medium rare and it was excellent. The perfect bite was a piece of the wellington with some of the peppers and smeared with the sauce. This dish blew me away with incredible flavours and just being so different than what I normally eat.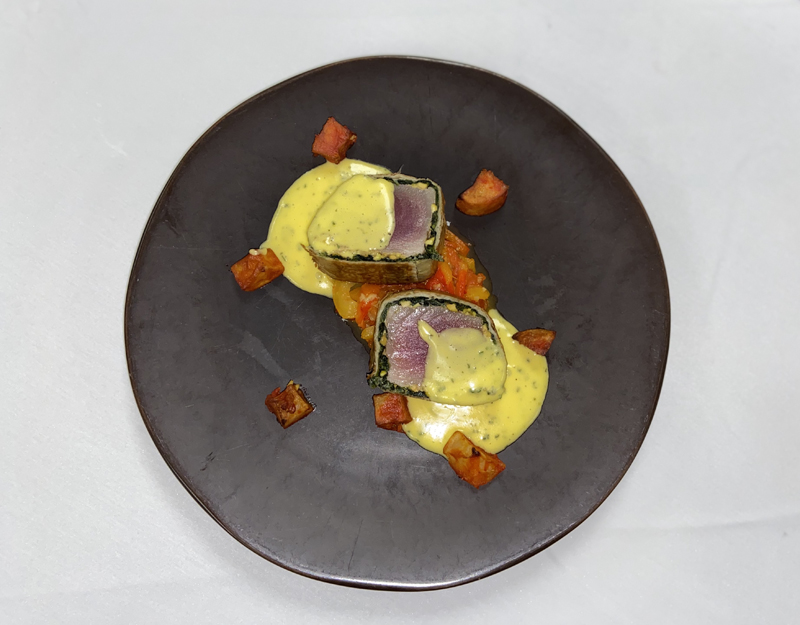 For my dessert, I went with Ginger Beer cake with spiced pineapple, rum syrup, salted caramel sauce and loquat ice cream. It was another winner for sure.
The cake had a great spice and it was surprisingly not heavy. I could taste the loquat flavour in the ice cream and the spiced pineapple was a nice addition. My only quibble was if would've preferred if the cake been warm. But, overall it was a delicious dessert.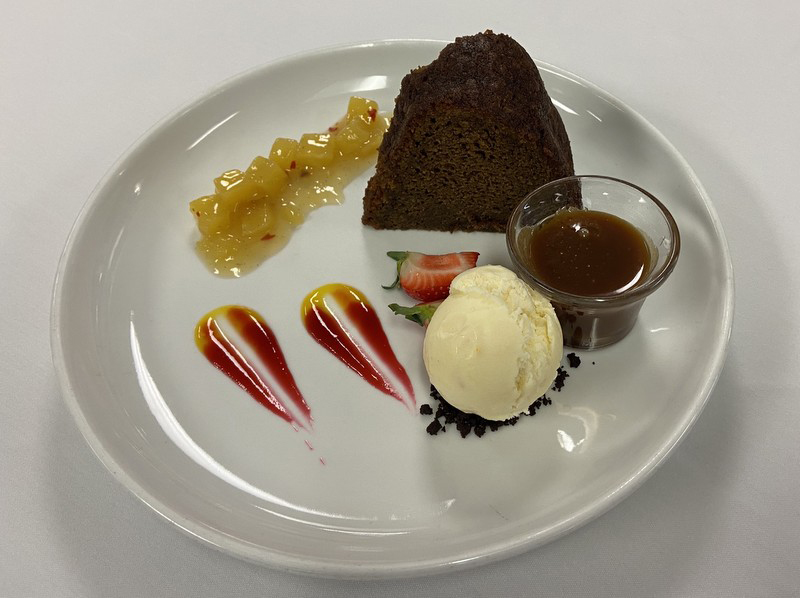 Overall, I highly recommend Island Brasserie and encourage you to check them out for Restaurant Weeks. At $52 for three courses, that's a steal because the Tuna Wellington on the regular menu is $41.50 so for just $10.50 more, you can enjoy an entire three-course dinner. Also, because the food is some of the best you'll find in Bermuda.
Tonight [Friday], I'm heading to Tempest Bistro and will enjoy brunch at The Loren on Sunday with a special brunch created by Chef Eric Adjepong. Stay tuned!

Read More About
Category: All, Entertainment, News