Tom Butterfield, founder of Masterworks Museum of Bermuda Art is celebrating his "graduation" from the everyday work of running the Museum with a special exhibit 39 years in the making.
Exhibiting a collection of personal photographs, of recent work, of a subject that has always fascinated him, Bermuda in Another World, A Photographer's View, showcases sites often overlooked.
Speaking of the exhibition, the artist states, "The notion of exhibiting personal photographic work after an hiatus of 39 years brings a staggering reality to the front. Firstly, where did 39 years go, which is extremely eerie, and secondly, that after 39 years to still be engaged feels marvelous.
"With every image taken, there is a sense of exhilaration and anticipation in post visualisation. Photographer Gary Winnogrand was once quoted as saying, "I photograph to see what something looks like photographed"; a simple but prophetic statement."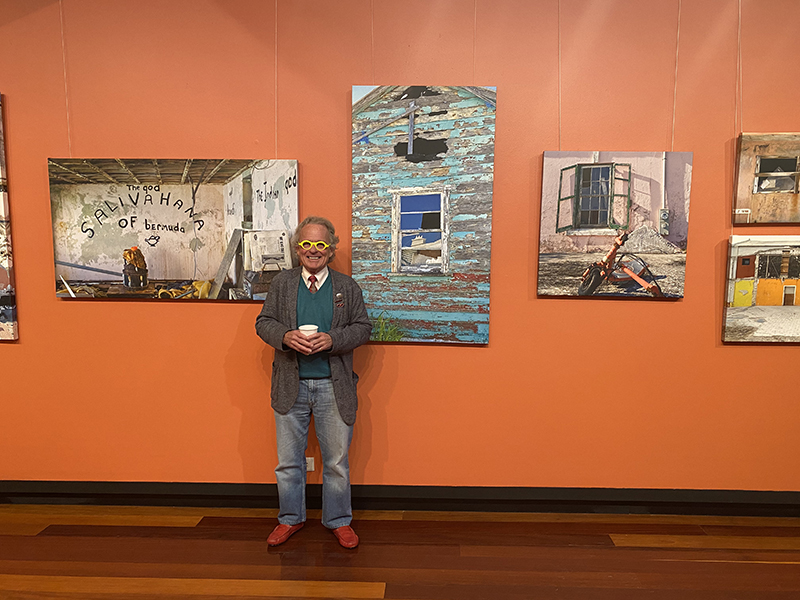 He continues, "I am grateful for the 39 years of absence to focus in on something far greater than I will ever achieve and that is the visual, artistic, aesthetic, and historic legacy left by Masterworks.
"It has in fact helped me to see and fully understand the world around me that has been forgotten, neglected, destroyed or ignored. The work shown here is a very small sampling of the current body of imagery that I am working on. I hope it will give you pause and a sense to nurture our time while we are present."
Helping him bring his vision to life has been guest curator Carole Reed, a New York City-based creative director, writer, and art consultant.
Speaking of the show, Reed noted, "There's something sad about abandoned places. Even when they're empty, you almost feel like you're trespassing no matter how long it's been since they left. These are places people once cared about. People lived here. Or worked here. They swept the floors. They shared their meals together here and slept here. Maybe babies were born here. Maybe someone died here. People probably prayed here, and made love here, and had arguments here. Now it's empty, dilapidated, dishonoured, vandalized, collapsing.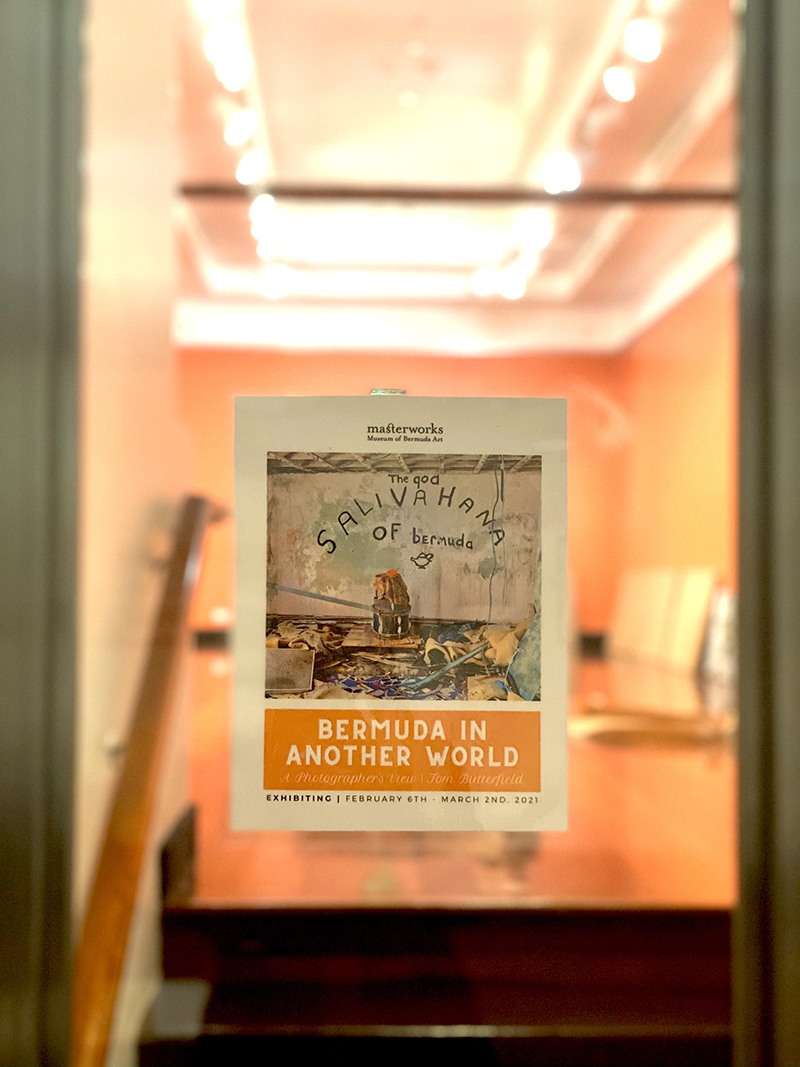 "Maybe the thing that's saddest about abandoned places is that they remind us of the transience of our existence, and that even things that feel permanent — things that feel so important to us — someday will fall to ruins."
Speaking of the artists choice of subject matter, she continues, "But these are still sites of beauty. The textures of age and the deliciousness of their well-crafted antique materials make these old places a magnet for photographers. Even with peeling paint and missing windows, their grace still remains. As they fade and slump, green plants sprout from cracks in the cement, birds' nest in their drafty rafters, and once in a while, an intrepid photographer decides to immortalize them with a shutter click."
Masterworks invites the public to visit the gallery and see Tom Butterfield's "graduation" show, Bermuda in Another World, A Photographer's View, starting February 6, 2021, and exhibiting until March 2, 2021.
Read More About
Category: All, Entertainment, News