The Institute of Directors Bermuda [IoD] announced the appointment of Danielle Riviere as Executive Director and Shirlene White as Member Engagement Executive with immediate effect.
Rochelle Simons, Chairwoman, IoD Bermuda said, "We are delighted to welcome Danielle Riviere and Shirlene White as the new IoD Bermuda operations team.
"We are excited to be launching the next stage of the IoD Bermuda's evolution with Danielle and Shirlene leading the charge. They both bring significant experience in leadership, management and operations administration from their extensive careers in business and non-profit organizations."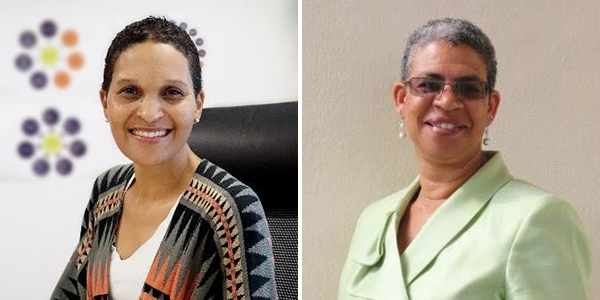 "Danielle has overarching responsibilities for driving the Bermuda organization forward in keeping with tenets in the IoD UK Royal Charter, the themes Connect, Develop, Influence, and goals established by the Bermuda Executive Committee.
"Shirlene will be the primary contact for membership and professional development matters, including interface with members, course and exam registrations, and she will work with Danielle to deliver Branch goals."
Ms Riviere is a consultant and the immediate past Executive Director of The Centre on Philanthropy. She has a long history in non-profit project and programme management and is known for her strength in providing strategic direction and organizational development that improves operations, deliverables and impact to the organizations she has served."
Ms Riviere said, "I am excited to join the IoD and continue to grow and develop the organisation. This opportunity allows me to follow two of my greatest passions: programme and leadership development. I look forward to working with the IoD Executive Committee and supporting the IoD's membership in their pursuit of creating a higher standard of leadership."
Ms White is the immediate past Community Engagement Coordinator with The Centre on Philanthropy [CoP]. Shirlene has also served the CoP and other business organizations in capacities as Office Manager, Executive Assistant, Development Administrator and Programme Officer.
Mrs. Simons adds, "As former colleagues in multiple scenarios, Danielle and Shirlene also bring a team synergy that has facilitated open, direct, exploratory handover conversations with me, aimed at seeking opportunities to deliver great results to the IoD Bermuda community. It has been refreshing to engage with them and experience through their questions and comments, ideas and opportunities that will enhance Bermuda members' experiences and the organization's operations."
"2021 marks the 30th anniversary of the IoD in Bermuda. This is an opportune time for us to take a bold step to engage an operations team to propel the organization forward and shift from reliance upon an all-volunteer committee to advance the organization.
"This decision is one in a series of changes that the IoD Bermuda will undertake in the near, mid-term and distant future as the Bermuda Branch and the IoD in the UK evolve to fulfill the objectives of the IoD Royal Charter to meet the changing needs of our members and the business communities they serve."

Read More About