[Updated] The Bermuda Day Half Marathon committee has confirmed that the race is still scheduled to take place, saying that registration for this year's 'Limited Edition' Derby will open on May 1st.
The Bermuda Half Marathon Derby posted the graphic below online, saying, "You've been asking, you've been wondering, inquiring minds want to know, is the 2021 Bermuda Half Marathon Derby going ahead this year?
"Well, we hope you have kept up with your training because the answer is yes! One month from today, on Friday, May 28th, runners will be lining up in St. Georges to make their 13.1 mile journey to the finish line at Barnard's Park.
"Registration for this year's 'Limited Edition' Derby will open on May 1st. Please see www.bermudamarathon.bm for registration and more information.
"Please note there will be extra precautions taken to ensure this event is safe for all involved. Details will be available soon. We would like to thank the community for their patience and understanding with us as this year has certainly been a challenging one for any organization to make plans. Please stay tuned for more information. In the meantime, keep running!"
Update May 13, 07.33am: The organisers confirmed that the registration for the relay event is already closed with 25 teams [100 runners] already registered, while the individual event for this year's Limited Edition Derby has 38 spots left with 412 participants already registered.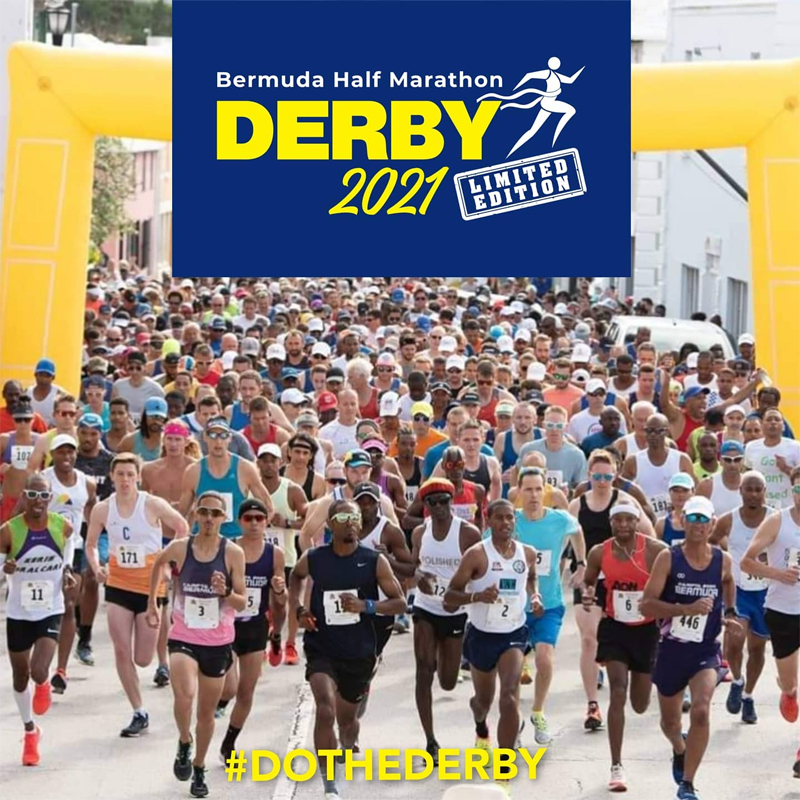 Read More About