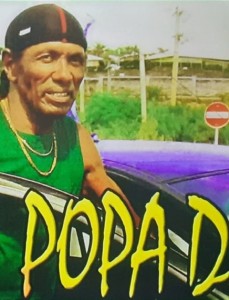 The Bermuda Entertainment Union expressed their condolences to the family of David "Papa D" Burch.
A spokesperson said, "The Bermuda Entertainment Union are very saddened by the sudden loss of David 'Papa D' Burch, a talented musician and outspoken political activist.
"He was the founder of the popular singing group, The Rainbows, which performed all over the island and at many of the 'Battle of the Groups'. In fact, his music can be found on YouTube under 'Papa D'.
"While he lived abroad from many years, he later returned and made an appearance at the Bermuda Music Festival in Dockyard, which featured the Quincy Jones Orchestra and Friends, in 2010.
"He was a frequent flyer on the Talk Show Scene as a strong advocate for independence; in fact, he ran as an Independent Candidate in the last election. He walked his talk.
"He is survived by his siblings Clifford Burch, Peggy Bean, Rudy Burch, John 'JB' Burch from the popular Scooter Mart commercial, and Robert Seymour.
"David William 'Papa D' Burch had lots of children from oldest to youngest, Deadra Harvey, Marsheen Burch, Terenay Burch, from his union with Marva Brangman Burch, his former wife. He also had children in the USA, Lamont and Kareena Cleveland of NYC, and a step-son, raised by 'Papa D,' Niahja Dixon Euwing, who is form Virginia. 'Papa D' loved all of his children from the bottom of his heart!
"He is predeceased by his parents, Reginald and Etoile Burch and brothers Herman and Earlston Burch.
"We wish to extend our condolences to his entire family, friends, and BEU family."
Read More About