[Opinion column written by MP Chris Famous]
In September of 2003, Bermuda was hit by Hurricane Fabian.
In its aftermath, we were left with death and destruction that we had never experienced in generations.
Islandwide, entire roads were gone, roofs were gone, retaining walls gone, and electricity gone.
Essentially, nearly 50 percent of our island was in darkness due to half of our electrical network destroyed. Under normal circumstances, it would have taken near six months to rebuild if we only had Bermudian linesmen.
Fortunately for us, within 24 hours, over 100 linesmen from around the Caribbean, including their tools, and needed equipment came to our aid. All, completely paid for by their respective countries and The Caribbean Electric Utility Services Corporation [Carilec].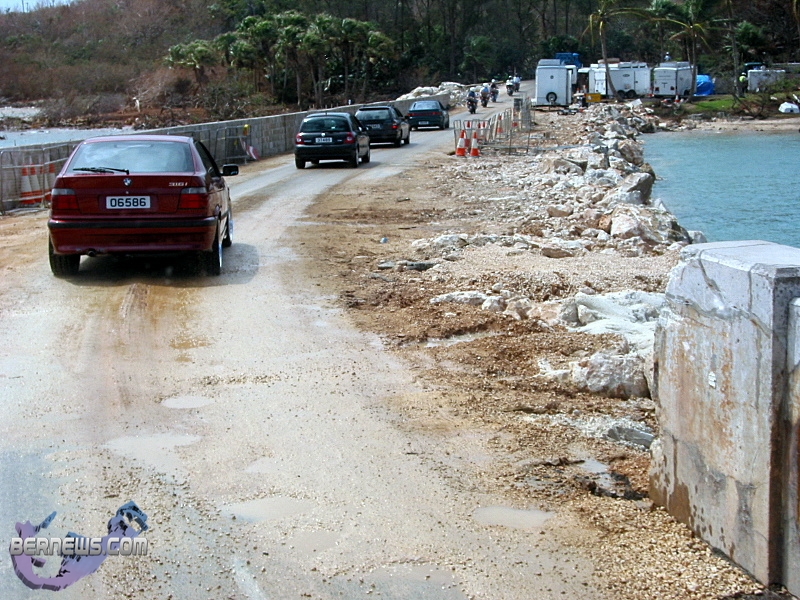 In October of 2014, Bermuda was struck by Hurricanes Fay and Gonzalo.
Once again our Carilec neighbors came to our aid in order to restore our power grid.
Colonial bullies
In February of 2019, Bermuda and other Overseas Territories faced being dictated to by a hostile UK government, in regards to forcing us to do the following:
Demand that we allow British and Commonwealth citizens to vote in our elections. Forever diminishing our long fought for sovereignty.
Immediately establish a Public Register of Beneficial Ownership which would have hurt our respective financial industries.
Appealing to our respective Governors fell on deaf ears as they answer to the Foreign Commonwealth Development office in London.
So, where else did we have to turn to?
We turned to the same folks who aided us during every hurricane.
Our sister islands in the Caribbean.
During a CARICOM meeting in St. Kitts, leaders of each island sat and listened to how these demands would damage our economies beyond repair.
The very next day a statement was drafted clearly showing that CARICOM stands with the Overseas Territories [OTs] against these moves.
A month later the UK government-backed down from these demands. Thus saving thousands of jobs in the financial sector.
Pandemics
In the spring of 2020, the world was placed in a global shutdown with Covid-19. In a show of support, The government of the Cayman Islands sent tens of thousands of Covid-19 test kits to Bermuda.
These are but a few examples, there are many more examples that happen daily.
Essentially, when the chips were down, Bermuda has always had assistance from fellow Caribbean islands without hesitation.
Epic tragedy
On April 9th, 2020 La Soufrière volcano in the Caribbean island of St. Vincent, erupted.
The lives of nearly 30,000 Vincentians changed forever. Crops were destroyed, livestock killed, homes and property extensively damaged.
Electricity network left in tatters, water infrastructure contaminated, all of this on top of dealing with the Covid-19 pandemic and an upcoming hurricane season.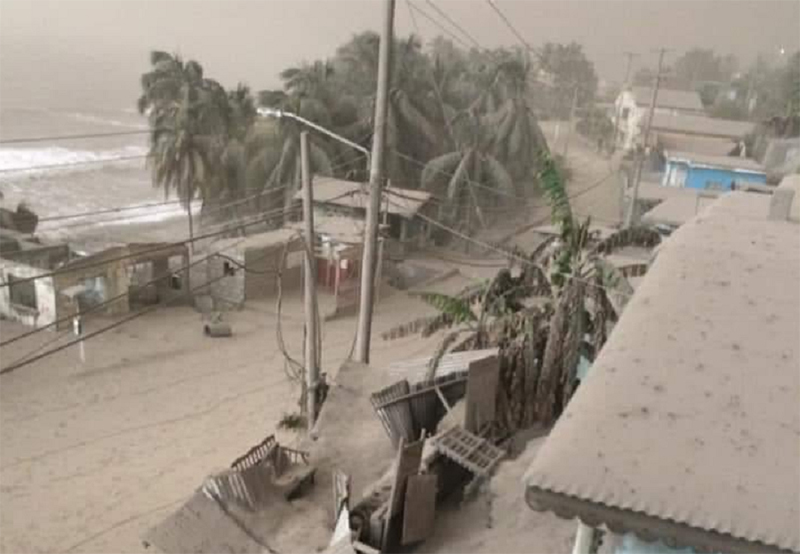 Essentially, the northern part of St Vincent may very well become uninhabitable for the foreseeable future.
Neighboring islands of; Antigua, Barbados, Dominica, and St Lucia have offered to accommodate those thousands of Vincentians left homeless.
Other islands such as St Eustatius Trinidad and Guyana have flown or shipped in tons of goods such as bedding, water supplies, food, and clothing.
One week later, La Soufrière continues to erupt with ash spreading to neighboring Barbados some 100 miles to the east.
Solidarity
On April 15th Caricom leaders convened a virtual meeting to hear the somber updates of where things stand in St Vincent.
"The response is being coordinated by the regional Caribbean Disaster Emergency Management Agency [CDEMA], and member states have drummed up financial, technical, and material support, in particular food and water. Security assistance is also being provided. Prime Minister Gonsalves issued thanks on behalf of his people and Government for the regional response."
Bermuda's Premier David Burt made this statement: "Leaders heard first-hand how this natural disaster is displacing thousands of people from their homes and radically altering the landscape of the Island. There is a concerted effort to ensure the people of St. Vincent and the Grenadines have access to the basic necessities and can, even now, start to lay the groundwork for rebuilding their nation."
Deputy Premier Walter Roban had this to say: "Bermuda will commit $50,000 in support of the effort to assist St. Vincent. This sum will come from the budgeted Cabinet Office Overseas Hurricane Relief allocation."
Unfortunately, there will be those few who may not understand fully why we are assisting St. Vincent and the Grenadines.
What must be clearly understood is that the peoples of St Vincent and all other Caribbean islands, have always assisted us in our times of need. Whether; after hurricanes, during tough international negotiations, and now with the ongoing pandemic.
It is now only morally right that we assist our Caribbean neighbors in their time of need.
- Chris Famous

20 Most Recent Opinion Columns

Opinion columns reflect the views of the writer, and not those of Bernews Ltd. To submit an Opinion Column/Letter to the Editor, please email info@bernews.com. Bernews welcomes submissions, and while there are no length restrictions, all columns must be signed by the writer's real name.
-
Read More About