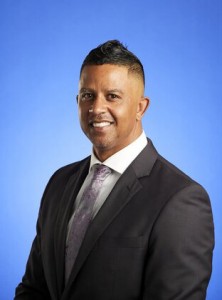 [Opinion column written by Junior Minister of Transport Curtis Richardson]
"What is Homeporting?
I know a lot of people are embarrassed to ask. It is an opportunity for people that are fully vaccinated to take a cruise that starts and ends in Bermuda.
If you're a tourist, it means you fly to Bermuda, board the ship in Bermuda, take a cruise, return to Bermuda and fly home from Bermuda. There will also be an opportunity to vacation on the island. If you're Bermudian or reside here and you're fully vaccinated, you may also buy a ticket.
The first homeporting cruises will depart Bermuda in June.
Now, how does this benefit our island? First, it means an estimated $40 million in economic activity for Bermuda. Money spent in Bermuda on Bermudian businesses or paid to the Bermuda government in taxes and fees. That helps our economy.
Second, it's estimated that 60 part time jobs will be created to support this new cruise product in a variety of sectors for the season.
We have a long way to go to get back to normal, but we're making sure and steady progress and this is welcome news.
More vaccines are coming. Please, sign up for your jab and together, we can defeat Covid-19 and rebuild Bermuda with Bermudians at heart."
- Junior Minister of Transport Curtis Richardson

20 Most Recent Opinion Columns

Opinion columns reflect the views of the writer, and not those of Bernews Ltd. To submit an Opinion Column/Letter to the Editor, please email info@bernews.com. Bernews welcomes submissions, and while there are no length restrictions, all columns must be signed by the writer's real name.
-

As the island and world deals with the Covid-19 pandemic, we are doing our best to provide timely and accurate information, and you can find more information on the links below.
Read More About