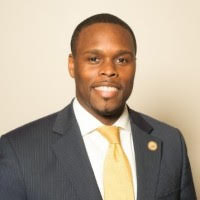 Polaris Holding Company said they are celebrating two successful years with the Board Apprentice Global programme and Board Apprentice L. Lloyd Holder.
A spokesperson said, "In 2019 Polaris welcomed Mr. L. Lloyd Holder as a board apprentice after being introduced to the Board Apprentice Global programme by the Institute of Directors Bermuda.
"As a board apprentice, Mr. Holder has been able to gain first-hand experience of the workings and dynamics of the board. Mr. Holder was appointed based on his knowledge and experience in global information security."
"Given the priority Polaris puts on training and mentoring Bermudians, it was a natural step for the company to engage in a globally recognised board diversity programme, providing us with the opportunity to mentor professional Bermudians on governance matters," stated Cheryl Hayward-Chew, Board Chairman.
"It has been a delight to work with Mr. Holder and I was particularly pleased to be responsible with guiding Mr. Holder both during and outside of board meetings. Polaris is proud to have supported his growth towards being a valued asset on the board of any level company."
Charlotte Valeur, Founder and Chair of Board Apprentice Global commented, "Board Apprentice Global is delighted to congratulate Lloyd Holder on his two years as a board apprentice with host board Polaris Holding Company Ltd.
"We are lucky to have such dedicated progressive boards collaborating with us to be an active part of developing tomorrow's directors. In this uncertain world, we need to ensure we have individuals with wide vision and knowledge serving on boards.
Mr. Holder stated, "It has been an invaluable experience serving for the past two years as board apprentice and being exposed to the higher level of governance associated with a public company; particularly given the essential service Polaris provides to the community".
"I look forward to putting to work the insights I have gained as a board apprentice along with my professional expertise and knowledge."
Mr. Holder is the vice president information systems at a leading Bermuda-based global insurance and reinsurance company, with nearly 20 years of management experience leveraging technology to support businesses.
He holds a Master of Science, Analysis Design and Management of Information Systems, Honors, and has completed the Harvard Business School Program for Leadership Development as well as the Institute of Directors Certificate in Company Direction.
Mr. Holder is also active in the non-profit sector, which includes sitting on the boards of the Institute of Directors, WindReach Bermuda, the Technology Leadership Forum and the Bermuda Housing Corporation Board. Mr. Holder is also past President of Alpha Phi Alpha Fraternity, Inc.
Read More About