The Ministry received 447 test results and five were positive, so there are now 417 active cases — down from over 900 last month — of which 16 people are in hospital with 3 in ICU.
A Government spokesperson said, "The Ministry of Health received 447 test results since the last update, and five [5] were positive for Covid-19, yielding a test positivity rate of 1.1%.
"All five [5] of the new cases are classified as local transmission with known contact as they are associated with known cases.
"Additionally, since the last update, there were 14 recoveries and no deaths.
"There are 417 active cases, of which:
401 are under public health monitoring and
16 are in hospital with 3 in intensive care;
"Since March 2020, Bermuda has recorded 2427 confirmed cases of coronavirus, out of which a total of 1980 have recovered, and sadly 30 Covid related deaths.
"For information regarding age distributions, please refer to https://www.gov.bm/coronavirus-Covid19-update.
"The source of all cases is as follows:
294 are Imported
1702 are classified as local transmission of which:

1437 are Local transmission with known contact/source and
265 are Local transmission with an unknown contact/source

431 are Under Investigation
"As investigations proceed, transmission categories may change. The seven-day average of our real-time reproduction number is 0.49. Bermuda's current WHO country status remains "Community Transmission".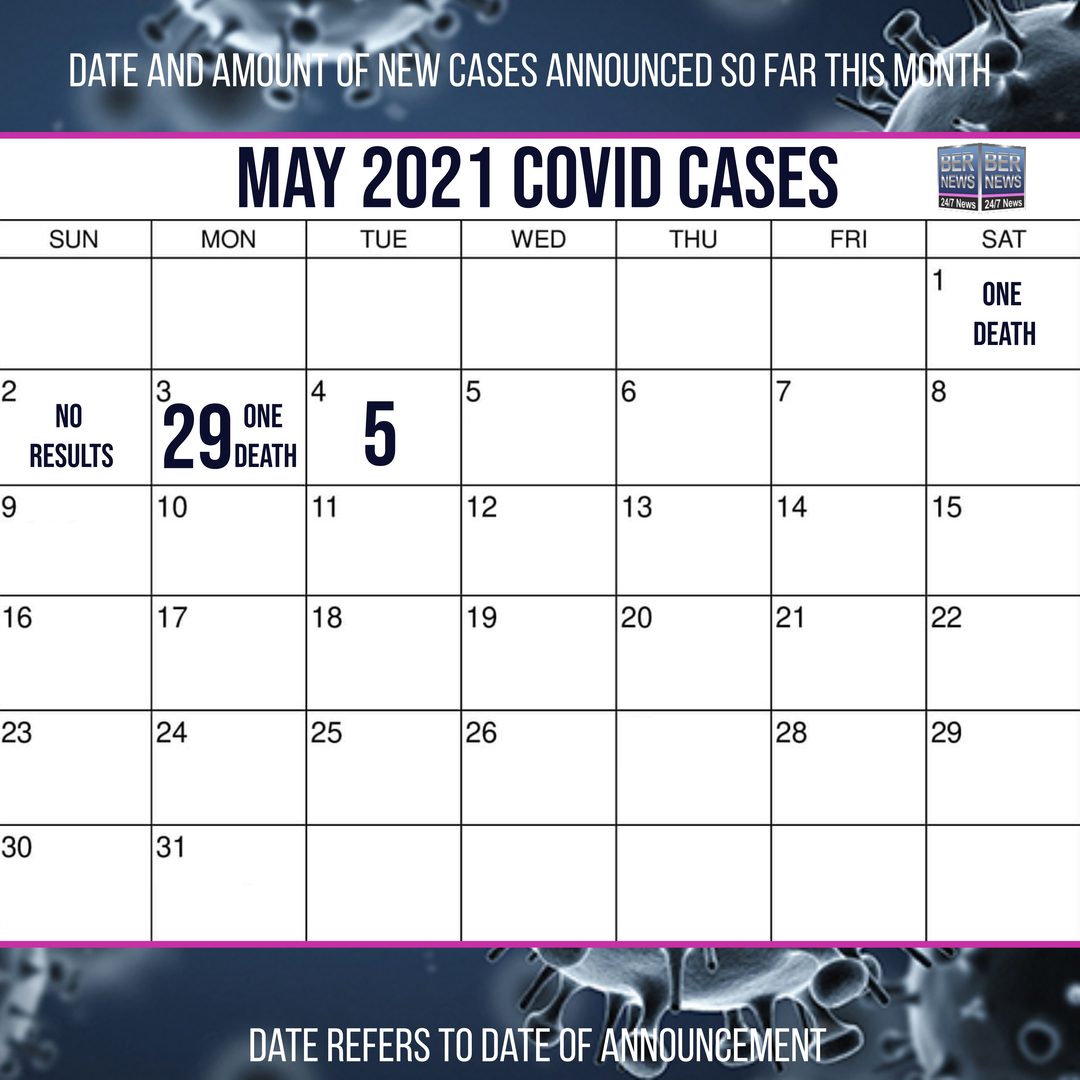 "The Close to Home mobile vaccination programme will be at Sandys Secondary Middle School on Thursday, 6 May, from 10 am until 2 pm," advised Kim Wilson, Minister of Health. "On Saturday, 8 May, it will move to the National Sports Centre in Devonshire, from 10 am – 2 pm."
"This drive/walkthrough site is for residents who have not yet registered for the Covid-19 vaccine, do not have access to the internet and prefer to register in person or have questions about the Covid-19 vaccine. Doctors are on-site to answer any questions."
"Free bus service will be available on Thursday, 6 May 2021 from 9:30 am to 2:00 pm for anyone who lives in Somerset and wants to get the Covid-19 vaccine at Sandys Secondary Middle School."
"The service will stop to pick up passengers at bus stops on the following route: starting from Sandys Secondary Middle School, turning right onto East Shore Road, continuing down Sound View Road, taking a right onto Middle Road, then right onto Scott's Hill Road and back to Sandys Secondary Middle School. The bus will run every 15 minutes between 9:30 am and 2:00 pm, with the last bus leaving the school at 2:15 pm."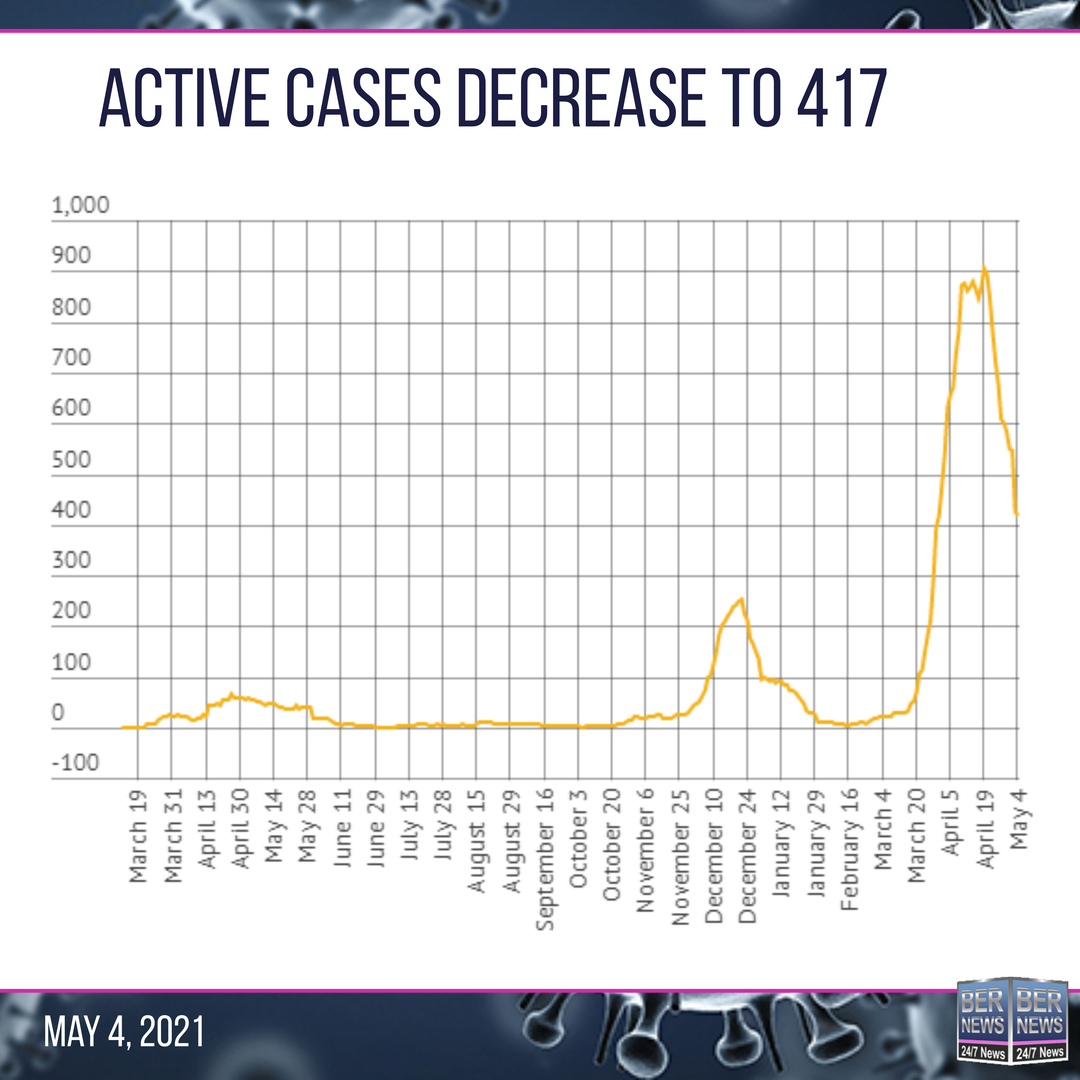 "We are also offering free public bus transportation for the walk-in vaccinations at the Bermuda College Vaccination Centre on Wednesday, 5 May; Thursday, 6 May; and Friday, 7 May.
"This service is available for the following three areas: 1] Glebe Road [Pond Hill], Friswell's Hill, near St. Monica's Mission, and Government Gate; 2] Cedar Park, Frog Lane, and Palmetto Road; or 3] North Shore near Dock Hill, Grace Church, and First Church of God."
"One bus will leave from the top of Glebe Road [outside of Pembroke Seventh Day Adventist Church]; another from Prospect Primary School; and a third will run along North Shore Road [servicing the four inbound bus stops with the pink pole from Dock HilI to Docking Stool East, next to Clarke's Lane]."
"Buses will leave each day at 9:30 am, 10:30 am, 11:30 am and 12:30 pm. Once you have had your shot, the bus will return you to the bus stop at which you were picked up."
"Each of us has a role to play in stopping the spread of the coronavirus. Follow Public Health guidelines, wear a mask, practice good hand hygiene, maintain physical distance and download the WeHealth Bermuda app. Do the research, talk with your doctor and make an informed decision about getting the Covid-19 vaccine."

You can find more information on the links below and also on our dedicated website BermudaCovid.com, which is the most comprehensive resource and historic record available of Bermuda's handling of the pandemic.
Read More About