[Opinion column written by MP Chris Famous]
The funny thing about social media is that anyone can make a statement or claim without actually presenting evidence and facts.
I listened to a recent interview on Facebook. A statement was made that the Covid mitigation measures that Bermuda had implemented were more stringent than other islands.
Quarantine Guidelines
It takes a few minutes actually to check the guidelines in other countries, so here it goes:
Jamaica: Incoming persons have to take a Covid test and then quarantine for 14 days.
Barbados: Incoming persons have to take a Covid test and then quarantine for 8 days.
Cayman Islands: Incoming persons have to take a Covid test and then quarantine for 14 days.
St Kitts and Nevis: incoming persons have to take a Covid test and then quarantine at a government facility for 14 days.
Trinidad and Tobago: Incoming persons have to take a Covid test and then quarantine for 14 days.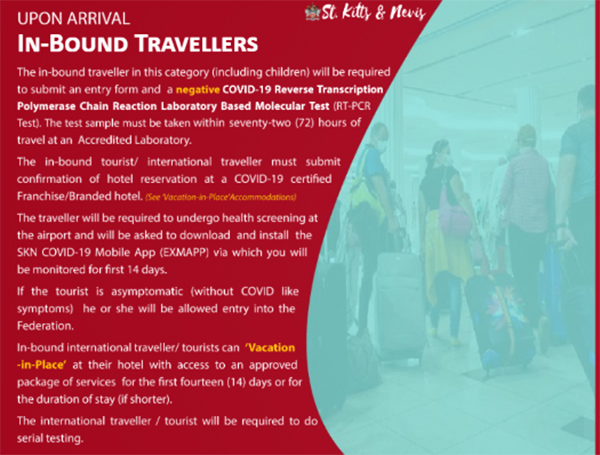 So, in comparison, it seems like almost every island has the same or similar conditions for incoming persons.
In our sister Overseas Territory [OT] of Anguilla, this has happened on April 22:
"Anguilla is on a government-mandated 14-day lockdown, effective at midnight April 22, due to a surge in Covid-19 cases on the island, according to Shellya Rogers-Webster, deputy director of tourism."
In another OT of the Cayman Islands, they have not allowed anyone into the island for over one year unless they are Caymanian or a resident.
Global Conspiracies
During the same Facebook interview, another claim was that the world is grappling with Covid due to a "global conspiracy."
The question then becomes, "to what end?"
Which government is going to choose to do the following willingly:
Shut their borders,
Have a large percentage of their population taking ill
Unneeded deaths
Massive jump in unemployment benefits
National deficit and debt increase
The simple answer is that no country in the world will make those choices if they did not have to.
Furthermore, which political entities will kill their very own elected members?
Reality Check
Here is the reality check.
Every island is overly dependent on tourism to keep thousands of persons employed, such as taxi drivers, hotel workers, restaurant staff, tour operators, or AirBnB owners.
Therefore, Governments cannot disregard science and just pretend that Covid is suddenly going to go away and then open up its borders. This irresponsibility would lead to endless amounts of spikes, as seen in Brazil and India.
Having mass outbreaks of Covid and ending up on the CDC level 4 high risk list simply means fewer tourists will choose to travel to those locations. In turn, this means more locals will remain underemployed, unemployed, and challenged to meet financial obligations such as utilities, rent, or mortgage.
In closing, conspiracy theories do not feed people, save people from sickness, or pay bills.
Authentic leadership cannot afford to sit up on social media and create alternative facts; they have to make real-life decisions.
- Chris Famous

20 Most Recent Opinion Columns

Opinion columns reflect the views of the writer, and not those of Bernews Ltd. To submit an Opinion Column/Letter to the Editor, please email info@bernews.com. Bernews welcomes submissions, and while there are no length restrictions, all columns must be signed by the writer's real name.
-


You can find more information on the links below and also on our dedicated website BermudaCovid.com, which is the most comprehensive resource and historic record available of Bermuda's handling of the pandemic.
Read More About