The Fryeburg Academy Board of Trustees has appointed Renee Thomas and Nicola Soares to its Board, both of whom are from Bermuda.
A spokesperson said, "The Fryeburg Academy Board of Trustees has appointed two new board members: Renee C. Thomas and Nicola Soares. Both women hail from Bermuda and spent their Academy years as students in its boarding program.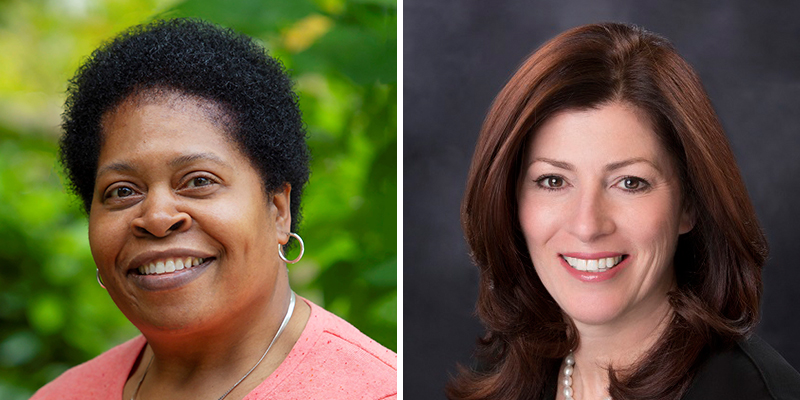 "Renee Thomas resides in Bermuda, where she works as an assistant to the director of the Bermudian Government's Department of Culture. Since 1989, Renee has served at the Department of Culture, formerly known as the Department of Community and Cultural Affairs, the agency charged with preserving, celebrating, and educating about Bermuda's rich cultural heritage, and promoting a shared cultural identity.
"Following study at Westbrook College in Maine [now the University of New England], Renee graduated from the American Business & Fashion Institute in Charlotte, North Carolina."
Ms. Thomas said, "I'm thrilled, honored, and humbled to become a Fryeburg Academy trustee.
"I look forward to serving, and I feel that my own experience as an international student will be helpful as the board works with school leadership to plan for the future."
The spokesperson said, "Nicola 'Nikki' Soares lives in the Detroit area in Michigan, where she is the president of Kelly Education, the nation's largest education workforce solutions provider. Nikki is charged with setting the vision, mission, and strategic direction for the education division.
"In day-to-day work, she directs 400 professionals responsible for recruiting, hiring, and developing a wide range of educators across more than a thousand preK-12 public school districts and private schools. A former teacher herself, Nikki has also held positions with NBC Universal, NBC Learn, and McGraw-Hill Education. She earned her bachelor's degree from the University of Lynchburg in Virginia."
Ms. Soares said, "I am passionate about moving education forward, and as a proud alumna of the Academy, I will do all I can in this role to help protect and advance its empowering mission."
Head of School Erin Mayo said, "Renee and Nikki bring further strength and diversity to our school's governing body– a very exciting thing!
"I've enjoyed getting to know them both, and especially hearing about their Fryeburg Academy years. Bermuda is a nation from which many students have travelled over the years to enroll at Fryeburg Academy; it's an important part of school history, and it's just wonderful to have Bermudian alumnae now on the board."
Board president Chris Gordon said, "I'm gratified by the Trusteeship Committee's selection of these talented individuals, and I'm so glad they've agreed to serve."

Read More About
Category: All