Twenty Bermudians recently completed the Solar Photovoltaic Certification Training Programme held in partnership with Connectech.
A Government spokesperson said, "The Ministry of Home Affairs is pleased to advise the public that twenty Bermudians recently completed the Solar Photovoltaic or PV Certification Training Programme held in partnership with Connectech.
"The student participants were selected from a pool of over 150 applicants. Priority was given to those who were currently unemployed or underemployed. Applicants varied widely in age and experience, from recent senior school graduates to individuals who had worked in associated fields but were now seeking a career boost.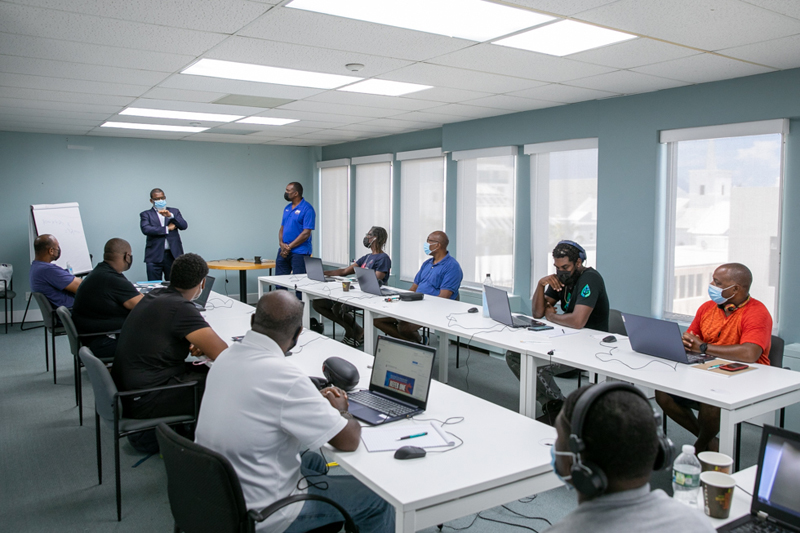 "The week-long intensive training was delivered through a combination of techniques at Connectech's training centre, from the 19th to the 23rd of July. Mr. Joseph Weeks, with support from Mr. Michael Wells of Connectech, facilitated the live and in-person curriculum, and virtual learning was provided in real-time by qualified overseas experts.
"The ethos of the programme was 'no student left behind'. It challenged students with daily quizzes and provided the necessary resources to pass the final examinations and earn the Level One Certificate. Additionally, to ensure the students' success, they are allowed time to prepare for the exam and will be permitted to re-take the exam if their grades are insufficient on their first attempt.
"The programme participants were:
Giniko Butterfield
Marlon Coward
Caleb Fubler
Cameron Fubler
Paul Furbert
Jamal Hart
Azir Harvey
Seth Henschke
Nuri Latham
Dajuan Place
Christyola Smith
Allan Somner
Michael Smith
Cavon Steede
Ottis Steede
Ezekiel Swan
Matthew Tavares
David Thomas
Troy Trott; and
Sinclair Williams.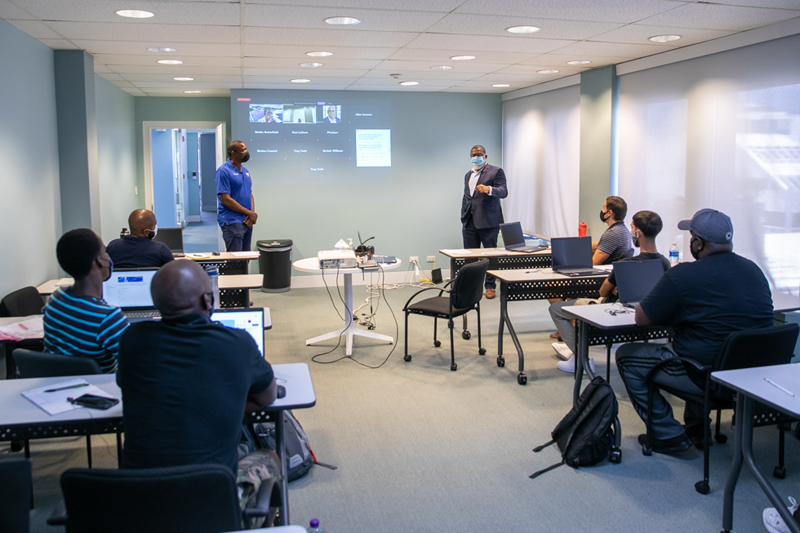 Minister of Home Affairs Walter Roban addressed the students when they began Monday's class with a crash course in renewable energy, detailing the development of solar photovoltaic technology in relation to traditional fossil-fueled generation.
Minister Roban said, "The idea for this course stemmed from a September 2019 business trip where I travelled alongside technical officers to Jamaica and Barbados to meet with Government officials and regulators to discuss measures that were successfully implemented in these jurisdictions. Both of these jurisdictions are praised as regional leaders in the adoption of renewable energy technology. We wanted to observe what they were doing and see what lessons we could learn from their challenges and successes to be replicated or adapted for Bermuda.
"This enlightening trip is now bearing fruit in the form of this investment into Bermuda and Bermudians. This programme is the first of many opportunities to develop a solid local capacity in the field of solar energy.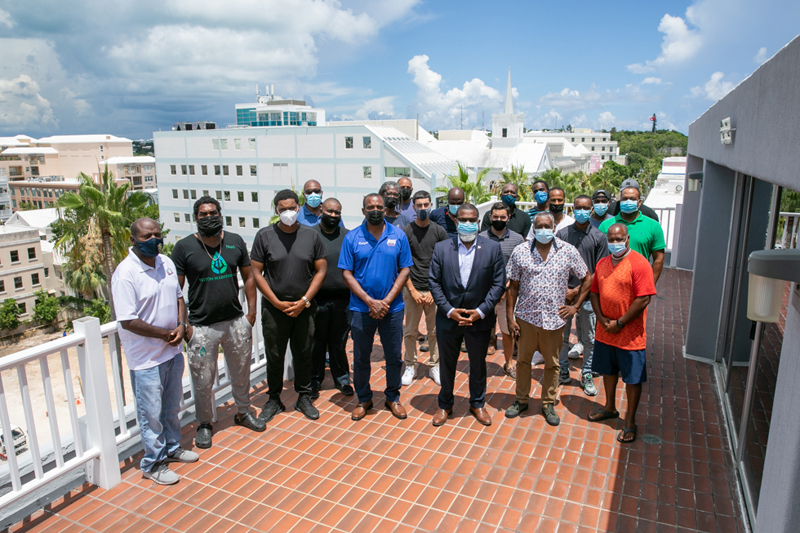 "The goals proposed by the Regulatory Authority's Integrated Resource Plan or IRP are a roadmap to all future utility-scale energy developments. The only way Bermuda will meet its goals and share the prosperity of a self-sufficient energy future is by investing now in the local talent pool who will be vital in achieving our goals therein."
In closing, Minister Roban said, "I wish you success in your studies toward taking the examination to obtain your international accreditation as a Photovoltaic Installer Level 1. I hope that you will consider self-sufficiency in both vocation and energy by creating your own solar energy businesses."
Read More About
Category: All, Environment