Bermudian athletes Flora Duffy and Dara Alizadeh will be representing Bermuda at the Tokyo Olympics, which are set to take place later this month, joining a long list of island athletes that have represented their home country on the international Olympic stage.
Although this year's team will be one of the smallest the island has fielded at the Summer Olympic Games, Bermuda has seen a number of athletes representing the island through the years, with island athletes spanning from the Summer Games in Berlin in 1936 to the Winter Games in Pyeongchang in 2018.
The graphic below offers a look at our Olympic athletes of past years.
Image courtesy of BOA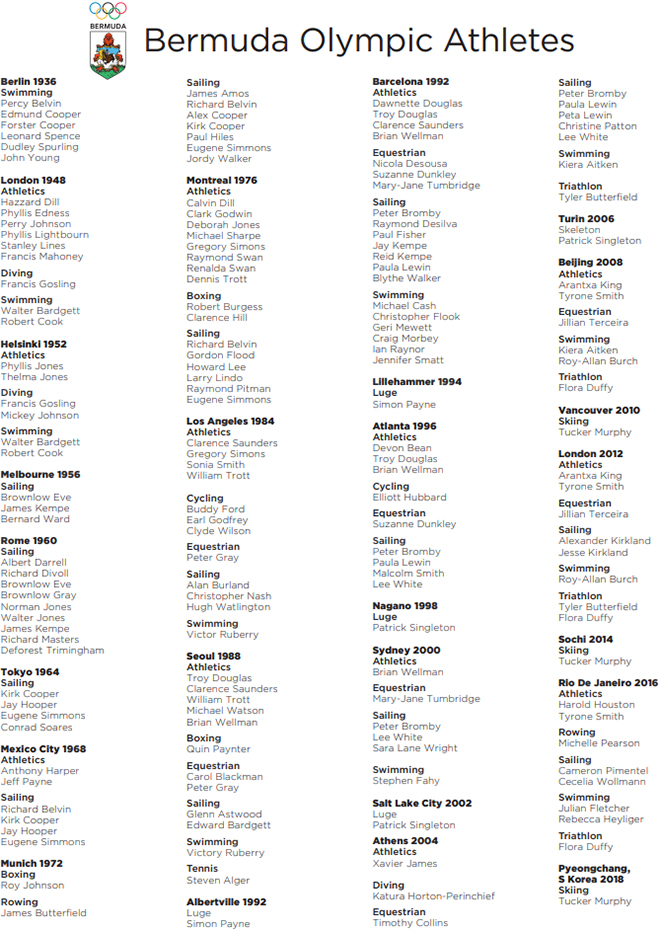 Read More About