Digicel has launched a new cybersecurity service titled Digicel Business Protect, representing a partnership between Digicel Business Solutions, Fortinet, HyperProtect, IBM, SentinelOne, MetaCompliance, and Cisco.
A spokesperson said, "Many businesses have a tendency to treat cybersecurity in the same way as insurance – only deeming it necessary when it's too late. That's the alarming takeaway from the latest Digicel Business research into pandemic business drivers and challenges.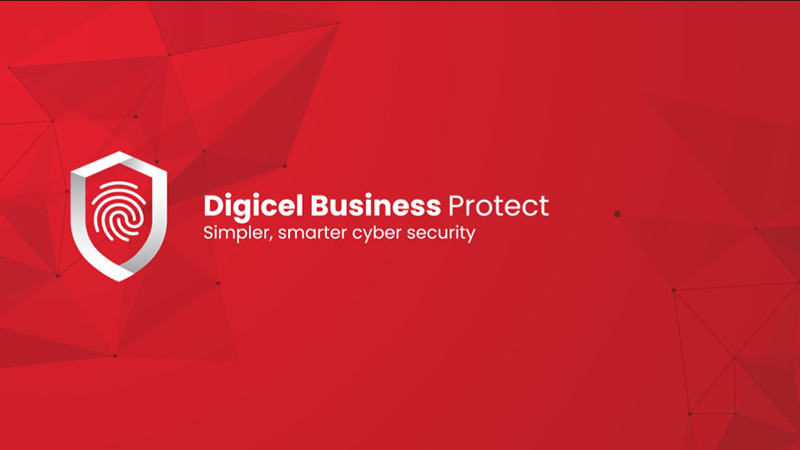 "With Spilt Milk Syndrome worryingly prevalent in businesses of all sizes, the pandemic has exposed the vulnerabilities in many business' virtual front lines. In focusing on rapidly and dramatically adapting their business models to be able to stay in business, many organisations have overlooked the pressures that these changes have placed on traditional systems infrastructure.
"They do so at their peril. With more and more people working online remotely, existing systems originally designed for office environments are under strain and unchecked growth is opening up infrastructure to potential disaster.
"And to put a dollar value on that disaster; if it were measured as a country, then cybercrime, which is predicted to inflict damages totaling a staggering US$6 trillion globally in 2021, would be the world's third-largest economy after the U.S. and China.1 And it's an 'economy' that is growing at a blistering 15% per year. Ouch.
"Yet with many businesses unfortunately taking a very simplistic view of their data assets and systems without much consideration of their value to outsiders, having the right levels of online protection often falls down the to-do list. Coupled with the ever-increasing sophistication of hackers and the breadth and depth of threats, businesses are faced with a daunting and complex mountain to climb. That's where Digicel Business can help.
"On July 15th and 16th, Digicel Bermuda's Head of Business, Kevin Beckett, welcomed Hyper Sync's Cyber Security Director, Douglas Thomas, to their offices to host a two day event. The event was focused on ensuring every business had the tools it needed to coup with cyber-attacks before it was too late."
Mr. Beckett said, "We here at Digicel Business Solutions are delighted to formally launch our new Cyber Security practise. Digicel Business Protect is a new standalone unit which is a partnership between Digicel Business Solutions, Fortinet, HyperProtect, IBM, SentinelOne, MetaCompliance and Cisco.
"We are pleased to offer our clients services which will initially include: Breach & Threat detection, SIEM and Managed SOC, Endpoint Protection, Penetration Testing and Managed Firewall."
The spokesperson said, "Digicel Business's full suite of Threat management, Breach Detection, Penetration and Endpoint Management services provide business customers with everything they need to stay safe and stay in the game.
"Talk to a security expert today when you call 500-5600."

Read More About
Category: All, Business, technology