One Communications has partnered with Alarm.com to launch One SmartBusiness, saying that their new offering provides "businesses with security, cost savings, and business insights."
A spokesperson said, "One SmartBusiness offers industry leading technology for smarter security, video monitoring, and energy management. The innovative solution provides business owners with peace of mind with 24/7 real-time professional monitoring for fire, break-ins and water leaks whilst providing savings on energy consumption and insight into their operations to better manage their business.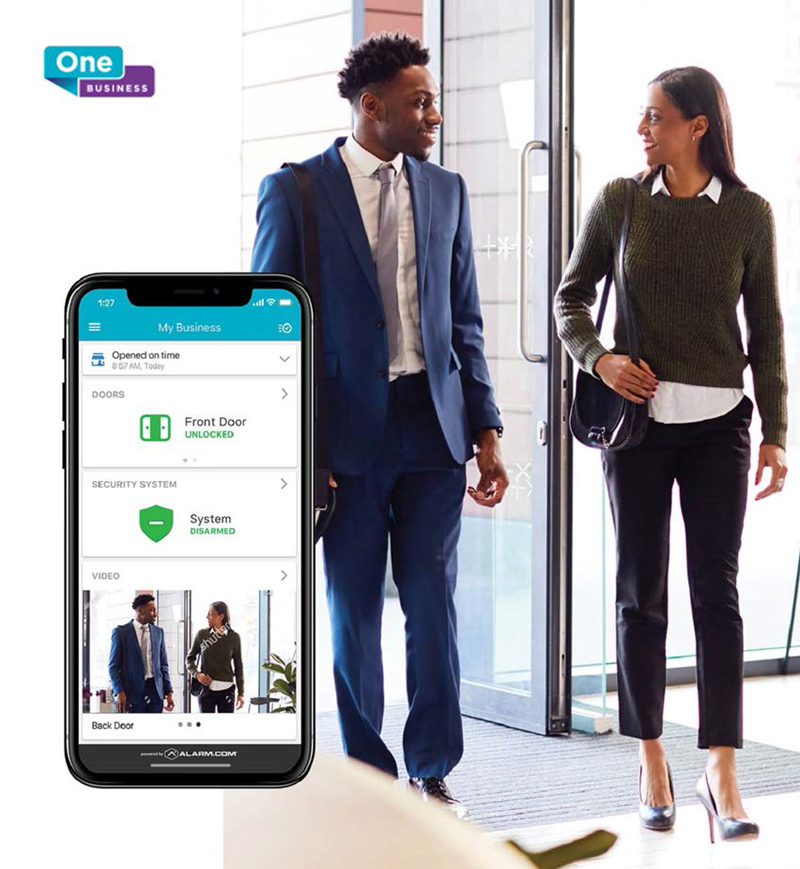 "The product is fully managed through an easy-to-use smartphone app and desktop site, providing quick access to alerts, live videos, and controls for automated devices, to keep businesses safer, smarter, and more efficient."
"We are excited to share the launch of One SmartBusiness, to help protect the things that matter most and provide the tools to enhance operational efficiencies," said Ken Gouveia, VP, Business Sales.
"One SmartBusiness is more than a security solution; alerts and custom activity reports provide a new level of remote awareness to help business owners stay on top of operations and make informed business decisions.
"Be the first to know if your business was opened late or closed early, if your freezer temperature is out of a preset range, or if an alarm going off in the middle of the night needs attention or can be cleared as a false alarm."
"Customers can sign up to a monthly plan starting from $15 with zero upfront hardware costs, and the option of free installation by a trusted expert. Plans range from a video only service to a full-suite automation and security package. Customers can also choose between self-monitoring or professional monitoring, where a certified security professional will notify you and alert Bermuda emergency services as required.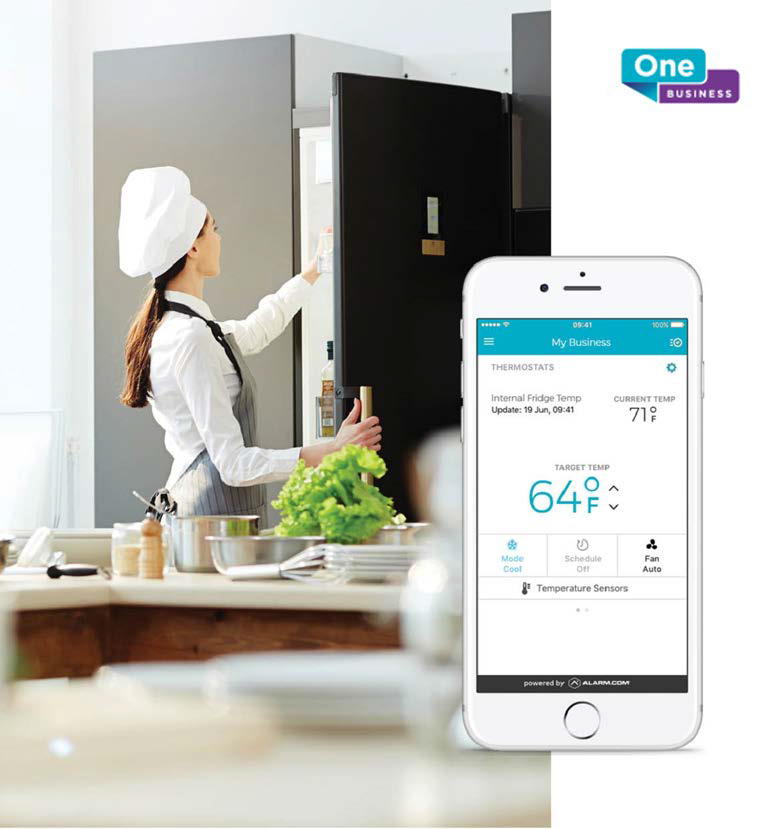 Frank Amaral, Chief Executive Officer said, "The launch of One SmartBusiness signifies our continued commitment to provide Bermuda businesses with leading and innovative technology. We are pleased to launch a solution that provides our clients with peace of mind without the large upfront equipment and installation fees usually associated with Security and Automation products.
"Additionally, we understand the importance of energy efficiency and reducing costs. With One SmartBusiness lights, air conditioning units and small appliances can all be automated and controlled remotely to minimize energy waste."
To learn more about One SmartBusiness visit here.

Read More About
Category: All, Business, technology