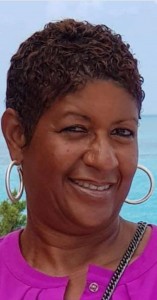 Five weeks after launching EduCoach, Dr. Gina Tucker is opening the platform to teachers, parents, schools, and school districts globally, with Keisha Allen-Smith to be the service's first featured coach.
A spokesperson said, "Five weeks after launching EduCoach: The Personal Trainer for Teachers, Dr. Gina Tucker, Founder and Chief Executive Officer of EduCoach Ltd., is thrilled to be opening this new and innovative platform to teachers, parents, schools, and school districts globally.
"As of Thursday 26th August 2021, anyone looking to improve their instruction or that of their teaching staff can go to www.educoach.online and find a coach that meets their specific need.
"Since launching, approximately 50 highly experienced coaches have joined the platform, creating the first global network of instructional coaches who are readily available. While coaches are onboarding daily, to date the network include persons from the U.S., the U.K., Barbados, and of course EduCoach's home base, Bermuda.
"Several coaches have exceptional knowledge of the UK and Cambridge curriculums, and two coaches thus far speak fluent Spanish as a second language. Together, the coaches bring a range of expertise in all subjects and in various pedagogical spaces, including Leadership and Talent Management which is ideal for school and district leaders.
"While all the coaches are remarkable, Dr. Tucker is pleased to announce that Bermuda's own daughter of the soil, Ms Keisha Allen-Smith, will be the first 'Featured Coach' on the platform. Ms. Allen-Smith, no stranger to educators and the public in Bermuda, is not only a seasoned teacher with expertise in curriculum and instruction but is also a certified Mindfulness, Stress Management and Energy Coach.
"She has made her mark speaking internationally and has recently become an accomplished author.
"Her book, 77 Ways to Reduce Stress and Energize Your Life can be found on Amazon, at local stores in Bermuda and is currently on the Summer Reading list at the Bermuda National Library. Ms. Allen-Smith currently works full time as the Director of Staff Development and Instruction at The Berkeley Institute in Bermuda.
"She is also the proud owner of Target Learning, where her team offers Academic Coaching services to students and workshops to educators and parents.
"In addition to opening EduCoach for teachers, parents, and school leaders to book a coach, Dr. Tucker is especially pleased that coaching will be available to teachers via the EduCoach mobile application within the next two weeks. This app literally puts coaching directly in the hands of the teachers for whatever their coaching needs. The EduCoach app will make coaching accessible and convenient. Teachers will now be able to have their trusted coach right in the classroom with them when they need them.
"If increased student achievement is the goal, there must be effective support for teachers. The research is undeniable. Teacher coaching is the most effective way to improve teachers' instruction in the classroom. EduCoach provides a cost-effective way for schools and school districts to enhance or top up their current professional development strategy or to establish a new strategy that pretty much assures teacher improvement almost instantly, moving teacher performance from novice to experienced veteran in quick time, at minimum cost.
"As schools gear up for another year of teaching and learning, Dr. Tucker wants teachers to know that they are supported, and that professional help is just a few finger taps away. Teachers simply need to go to www.educoach.online and click on get started or find a coach.
"School leaders are strongly encouraged to take advantage of the opportunity to provide their teachers with the individual support they need via the EduCoach platform by going to www.educoach.online and clicking on for schools/districts.
"Anyone with expertise that can benefit teachers or school/district leaders is encouraged to seize the opportunity to help students achieve their potential by supporting teachers on this new innovative platform. Persons interested in being an EduCoach Coach should go to www.educoach.online using a desktop and click on apply to be a coach.
"Dr. Tucker, a born Bermudian, is an accomplished professional and veteran educator with more than 30 years of experience in education. While completing her Bachelor's at Spelman College she joined the Alpha Kappa Alpha Sorority, Mu Pi Chapter. She went on to complete her Master's in Curriculum and Instruction at Columbia University's Teachers College in New York City.
"She returned to her home in Bermuda to serve first and foremost as a teacher at her alma mater, West Pembroke Primary School, before returning to Teachers College eight years later to attain her Doctorate in Education Administration.
"Dr Tucker has since held various positions in the school system in Bermuda including Director for the Center for Education at the Bermuda College and curriculum coordinator, principal, Assistant Director for Schools and Assistant Director for Curriculum and Assessment at the Bermuda Department of Education. Dr. Tucker also served as Director of Fintech Education.
"Currently, Dr. Tucker works as Policy Analyst in the Bermuda Ministry of Labour. In her spare time, Dr. Tucker enjoys being an amateur triathlete, watching a good 'based-on-true-events' movie–Lean on Me remains her favorite–and relaxing and good thought-provoking conversation with family and friends.
"Dr. Tucker is known in Bermuda for spearheading the annual Bermuda Half Marathon Derby a.k.a. the 24th of May Race held on the Bermuda Day Holiday."

Read More About
Category: All, technology