MJM Limited announced that Seon Tatem is the winner of their 2021 Legal Scholarship valued at $10,000, while Briana Medeiros will receive a bursary valued at $5,000.
A spokesperson said, "MJM's annual Legal Scholarship is granted to an outstanding Bermudian or Permanent Resident Certificate Holder [PRC] who aspires to enter the field of law and is committed to return to Bermuda to practice. The award may be renewed annually for up to three years.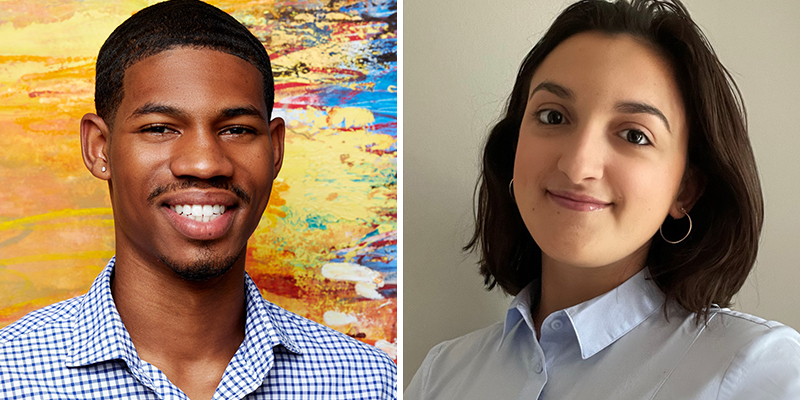 "We are pleased to announce that Seon Tatem is the winner of MJM Limited's 2021 Legal Scholarship!
"Seon Tatem was awarded the Scholarship to a value of $10,000 to assist with his legal studies. He graduated from the Berkeley Institute in 2019 and was a recent Rotary Exchange Student in Sao Paulo, Brazil. Seon will be entering his freshman year of studies for an LLB Law at the University of Buckingham in the UK.
"Briana Medeiros is a junior at the University of Toronto, Ontario, Canada where she is studying for double majors [BHSc in Psychology and HBA in Criminology]. Upon graduation from U of T, Briana plans to complete her legal training in the UK. Briana is a 2019 Warwick Academy graduate. She received a bursary valued at $5,000."
Jennifer Haworth, Director and Head of the Dispute Resolution team at MJM Limited said, "We really enjoyed meeting with the students. Seon demonstrated a resilience and thoughtfulness, in addition to his academic excellence, all of which will stand him in great stead as he heads off to law school.
"Briana impressed the Committee with her drive and passion for the law together with her strong academics. We are delighted to support both of these talented Bermudian students in their pursuit of their legal careers."

Read More About