Bermuda had the rather impressive distinction of having three Bermudian triathletes in action in the World Championships in Edmonton, Canada this weekend; with Flora Duffy claiming another World Title, while Tyler Smith and Erica Hawley competed in the Under 23 World Championships.
Flora Duffy competed in the women's World Triathlon Championship Series Grand Final, earning the bronze medal in the event and enough points to add another world title to her already extremely impressive resume, and making history in the process, as she became the first ever triathlete to be crowned both the World and Olympic Champion in the same year.
Competing in the Women's Under 23 World Championships, Erica Hawley finished 22nd overall with a time of 2:05:24, she clocked 20:05 on the swim, 1:04:25 on the bike course, and 39:17 on the run.
Tyler Smith competed in the Men's Under 23 where he finished 19th with a time of 1:51:07, he recorded a time of 18:52 on the swim, 56:46 on the bike, and 34:11 on the run.
Photos by Wagner Araujo / Tommy Zaferes | World Triathlon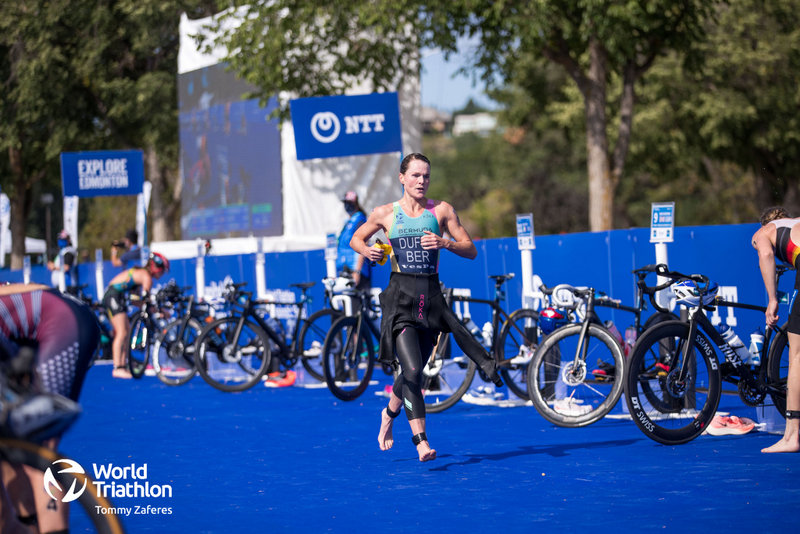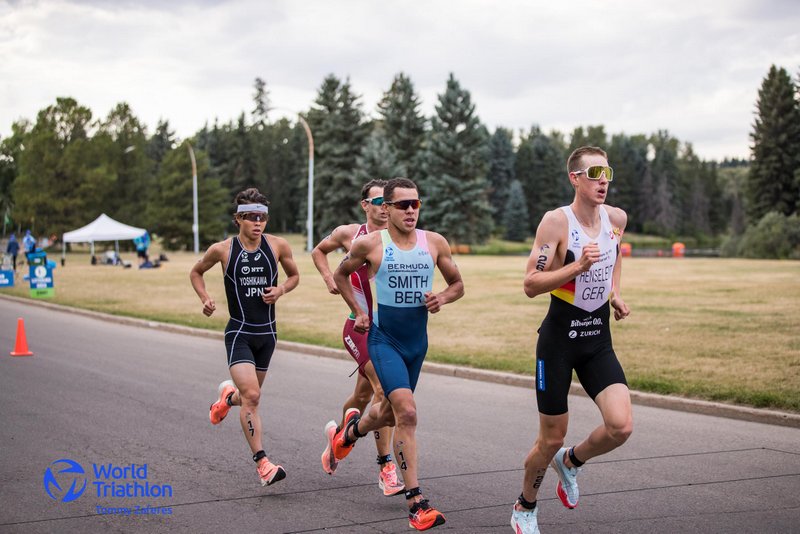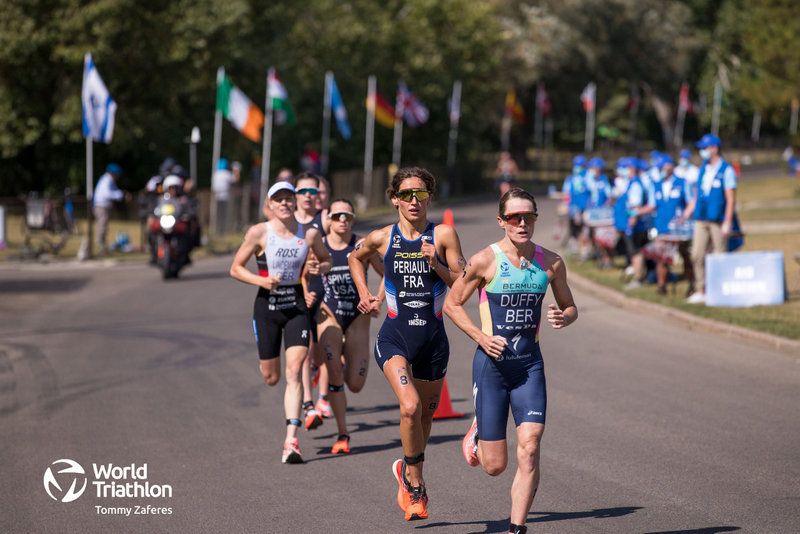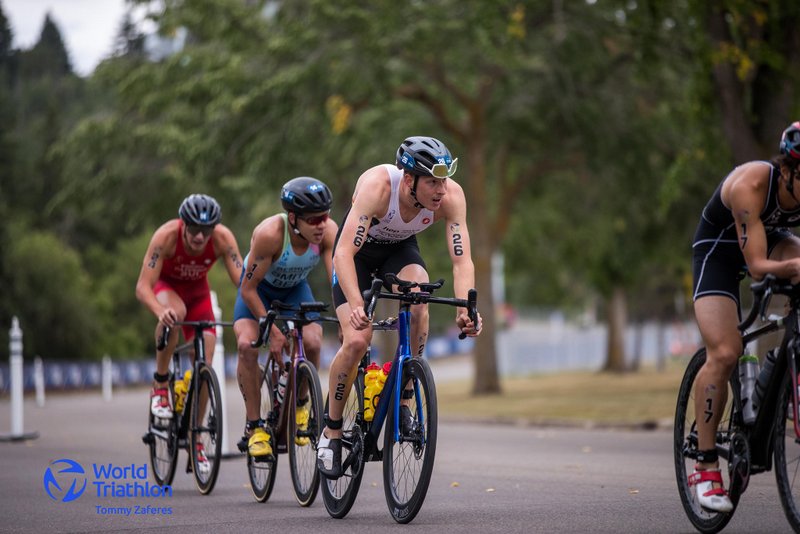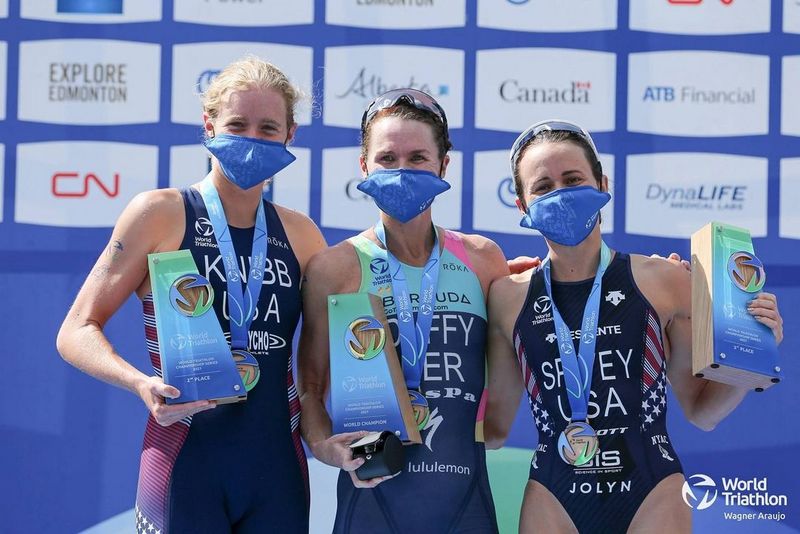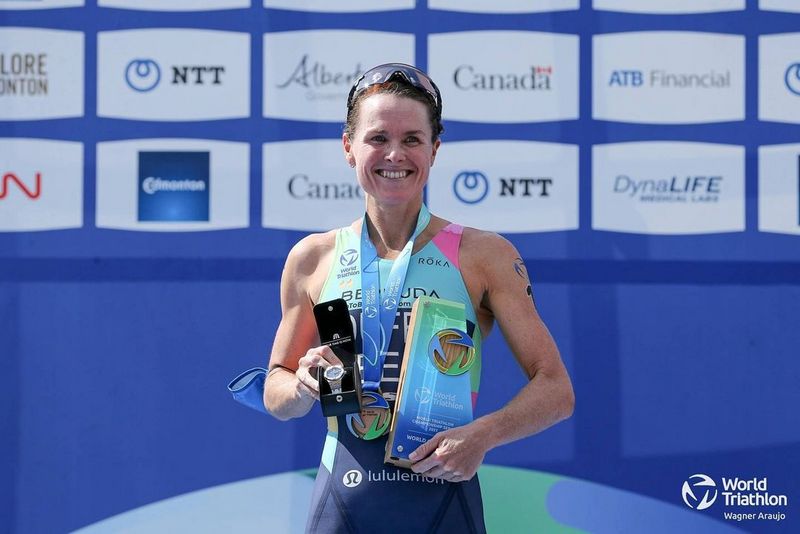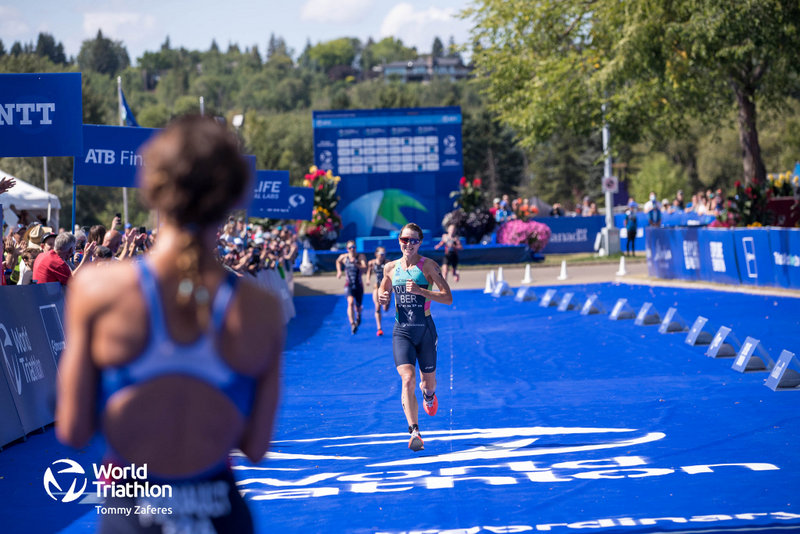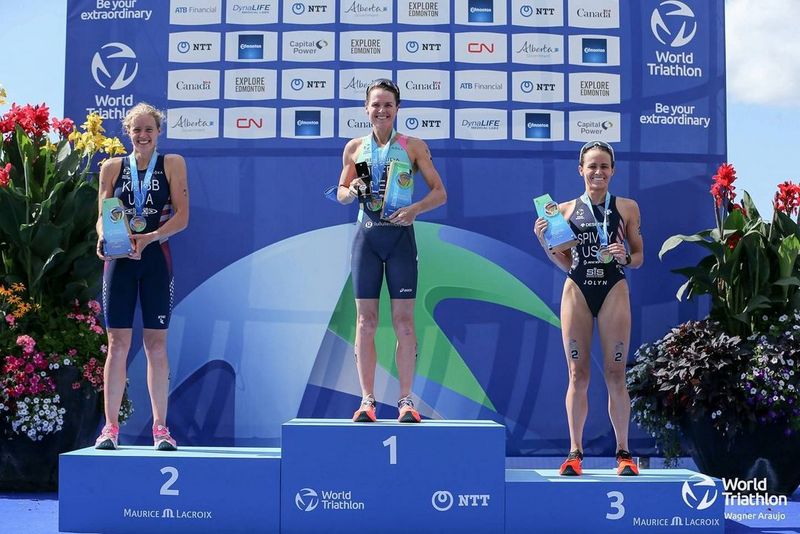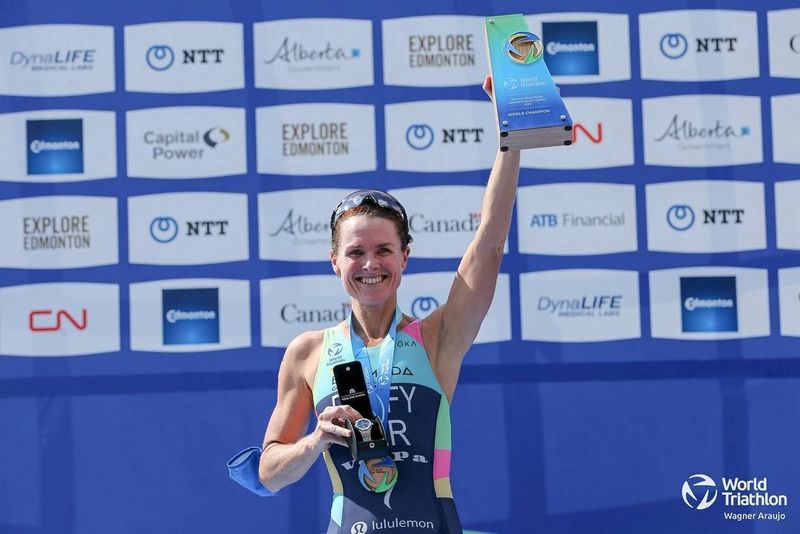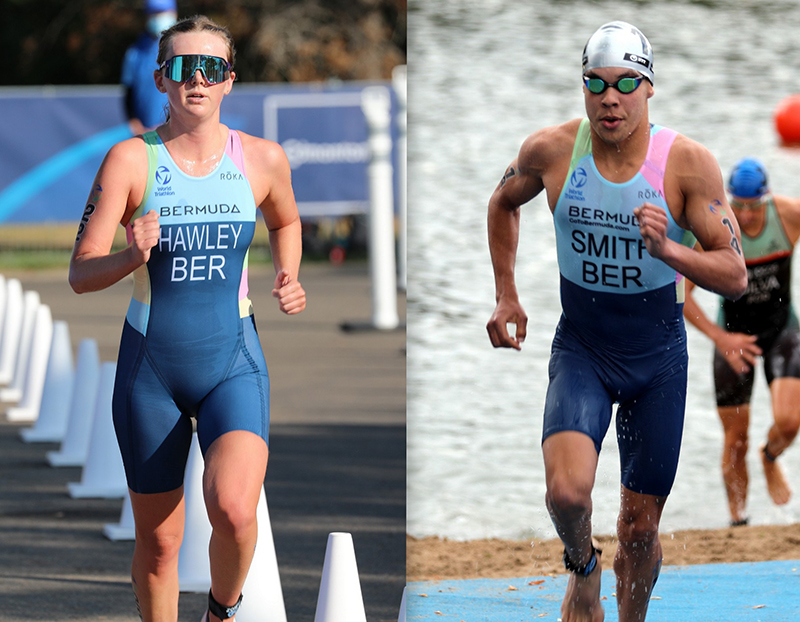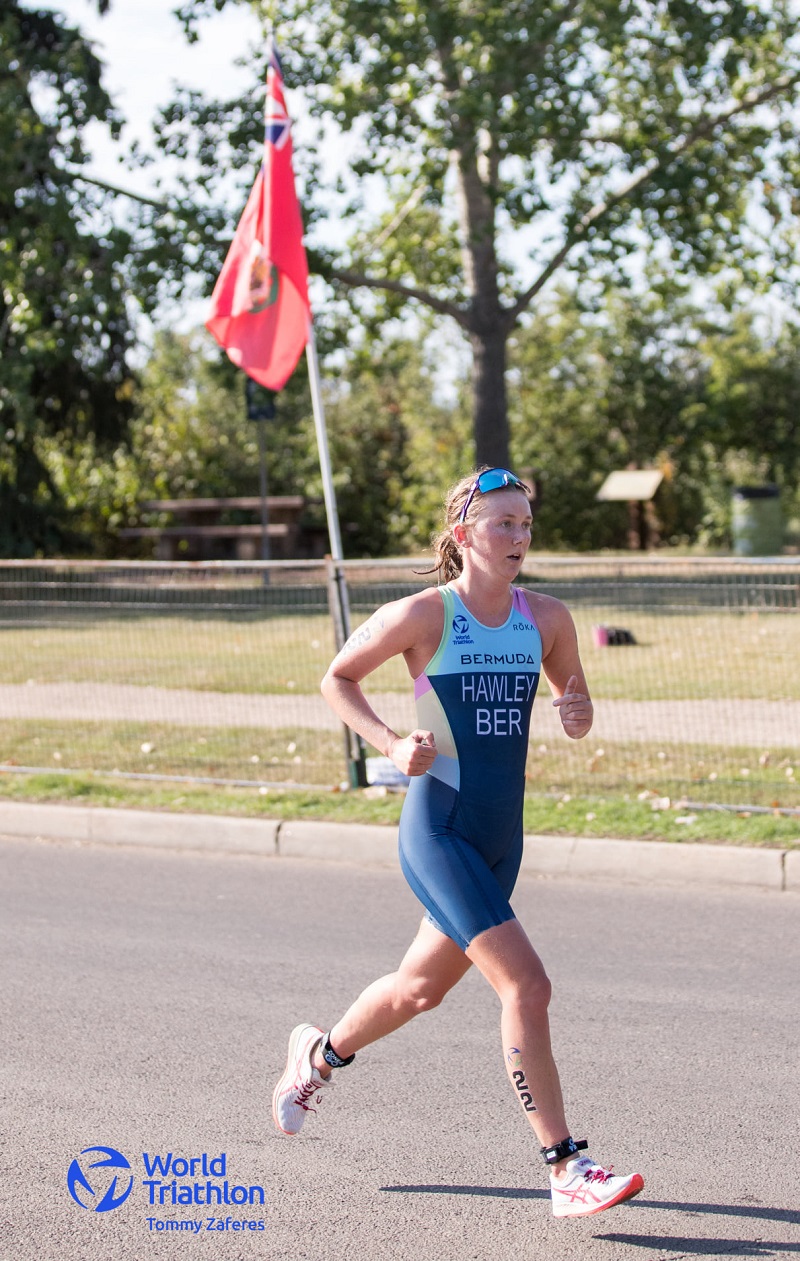 Read More About