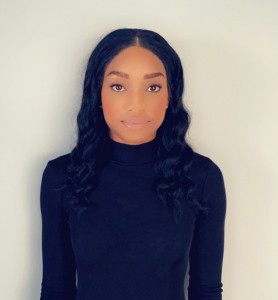 TeleBermuda International Limited [TBi] announced that Norlicia Bean has joined the team as the Manager of Customer Services.
A spokesperson said, "Norlicia's responsibilities encompass managing the customer service team, leading the call centre, supervising the retail store, and ensuring a positive experience for all of TBi's valued customers.
"Norlicia brings nearly 15 years of telecommunications service and leadership experience to TBi. Before joining TBi, Norlicia managed the corporate clients' experience at Digicel Bermuda. She also spent over a decade at One Communication as their Store Manager. Norlicia is a graduate of Wolverhampton College in the United Kingdom."
"We are pleased to welcome Norlicia to the TBi team," said Lee Greene, President of TBi. "She is a valuable addition because she has vast knowledge and experience about delivering an outstanding customer experience.
"Norlicia's relationship management skills and background coordinating client services will build on our solid foundation and accelerate TBi's growth," stated Mr. Greene.
"I am excited to join the TBi team and help enhance the positive customer experiences currently delivered," stated Norlicia Bean, Manager of Customer Sales, TBi.
"TBi and I share a vision to help locals maximize the numerous benefits of digital technology. I am looking forward to providing an amazing customer experience while assisting our clients in connecting to the world."
Read More About
Category: All, Business, technology