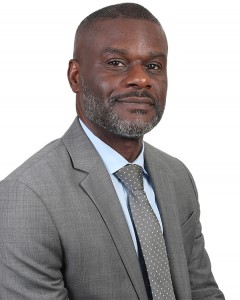 TeleBermuda International [TBi] announced the appointment of Lee Greene as President.
A spokesperson said, "In a move signaling the company's continued growth, TBi has chosen Lee Greene to lead the charge into 2021 and beyond. Following a competitive executive search, the board of directors selected Lee above others to become President because of his extensive experience and clear vision for one of Bermuda's leading technology providers."
"We are pleased to announce Lee's promotion and new role as the top executive of TBi. He has demonstrated a continual commitment to excellence in a variety of roles and most recently has successfully managed all of our corporate and residential sales efforts," said Nick Fairies, CEO of East End Group. "Most important to us, though, is that Lee never loses sight of our customers and their needs."
The company added, "Lee has been with TBi for two decades and was a natural fit to lead the company moving forward, according to the board of directors. During his tenure, he has managed all aspects of the business and helped internal teams through several successful mergers and acquisitions and expansion into the Cayman Islands."
"Lee's vision for TBi is perfectly in sync with ours and the other members of the executive team. We're confident in his ability to drive success through the pandemic and beyond," said Gary Perry, a TBi board member and Managing Director of Celeritas.
"I'm excited to have this opportunity to lead and expanding our market leadership position. Our entire focus is on providing innovative, fast, and reliable data services to all of Bermuda," said Mr Greene. "These are challenging times for us all, and nothing is more important to TBi than our corporate and residential customers maintaining constant connectivity to their families, colleagues and clients," he added.
In his personal life, he is an accomplished artist and enjoys painting portraits of people he admires, those "who have stayed true to their craft and make a difference in the world, either through their contribution to humanity or their creative talent," he said.
Mr Greene is the father of two tech-savvy teenage daughters, Gabrielle and Jordan, and knows well the need to keep youth connected in positive ways. In addition to his artistic pursuits, he is an active member of the Bermuda community and was previously on the board of the Bermuda Olympic Association and the Bermuda Basketball Association.

Read More About
Category: All, Business, technology