This morning [Dec 3] the Minister of Home Affairs Walter Roban attended the official opening of the new TeleBermuda International [TBi] and Bluewave Customer Care & Payment Centre.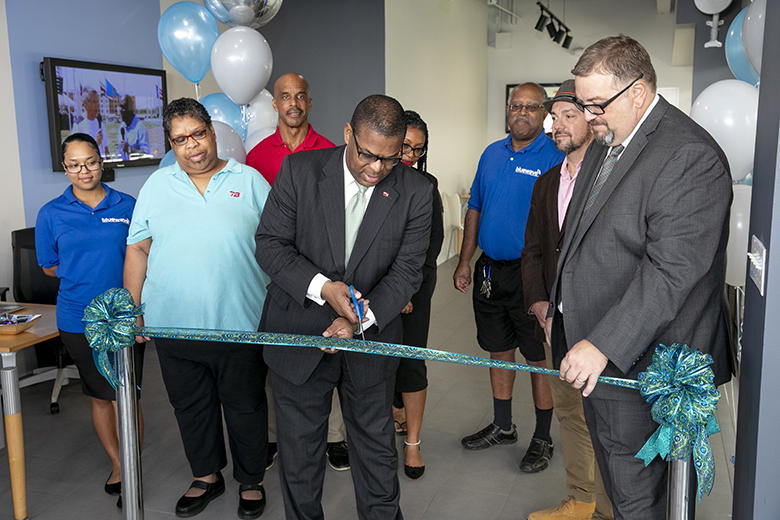 TBi is a Bermuda-based provider of voice, internet and managed IT services while Bluewave is a high-speed wireless internet service provider and a product of TBi. Last year, the East End Group Limited [EEG] partnered with Celeritas Limited to acquire TBi.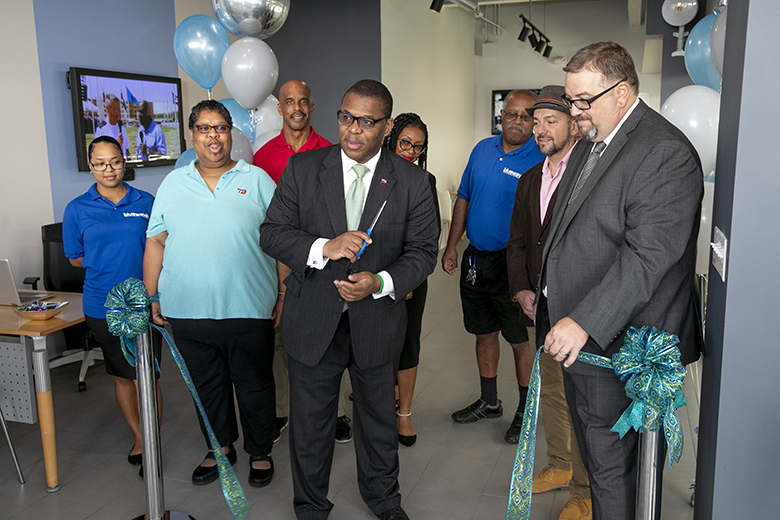 Minister Roban said, "It's always a happy occasion for me when I attend the opening of a new store or business in Bermuda – it indicates people's confidence in our economy and an expansion of options for the consumer.
"It is particularly satisfying for me when that business is part of an industry which is related to my Ministry in some way – in this case, the telecommunications industry. The Regulatory Authority, under the Ministry of Home Affairs, regulate both TBi and Bluewave, as they operate within the telecommunications sector."
After the ribbon cutting, Minister Roban wished all the TBi & Bluewave staff the best in their new home, which they moved into on Thursday, November 29th.

Read More About
Category: All, Business, technology