The most recent Covid-19 statistics, released on Friday [Sept 10], showed that unfortunately there are now 28 people in hospital with 5 in ICU.
The 28 people in hospital is more than double the amount earlier in the week, with the statistics released on Tuesday [Sept 7], showing 10 people in hospital, with 2 in ICU.
According to data provided by the Health Ministry, the average age of the people hospitalised is 66 years.
One person in the 30-39 age group, four are in in the 40 – 49 age group, six in the 50 – 59 age group, seven in the 60 – 69 age group, three in the 70 – 79 age group, and seven in the over 80 age group.
This is not the highest amount of people in the hospital since the pandemic began — the highest ever was just over 40 in April 2021, which was the worst month on record — however the 28 people in hospital is significantly higher than normal.
Earlier this week, the Bermuda Hospitals Board confirmed that they have cancelled elective surgeries, citing the "surge in Covid-19 community numbers and increase in inpatient numbers."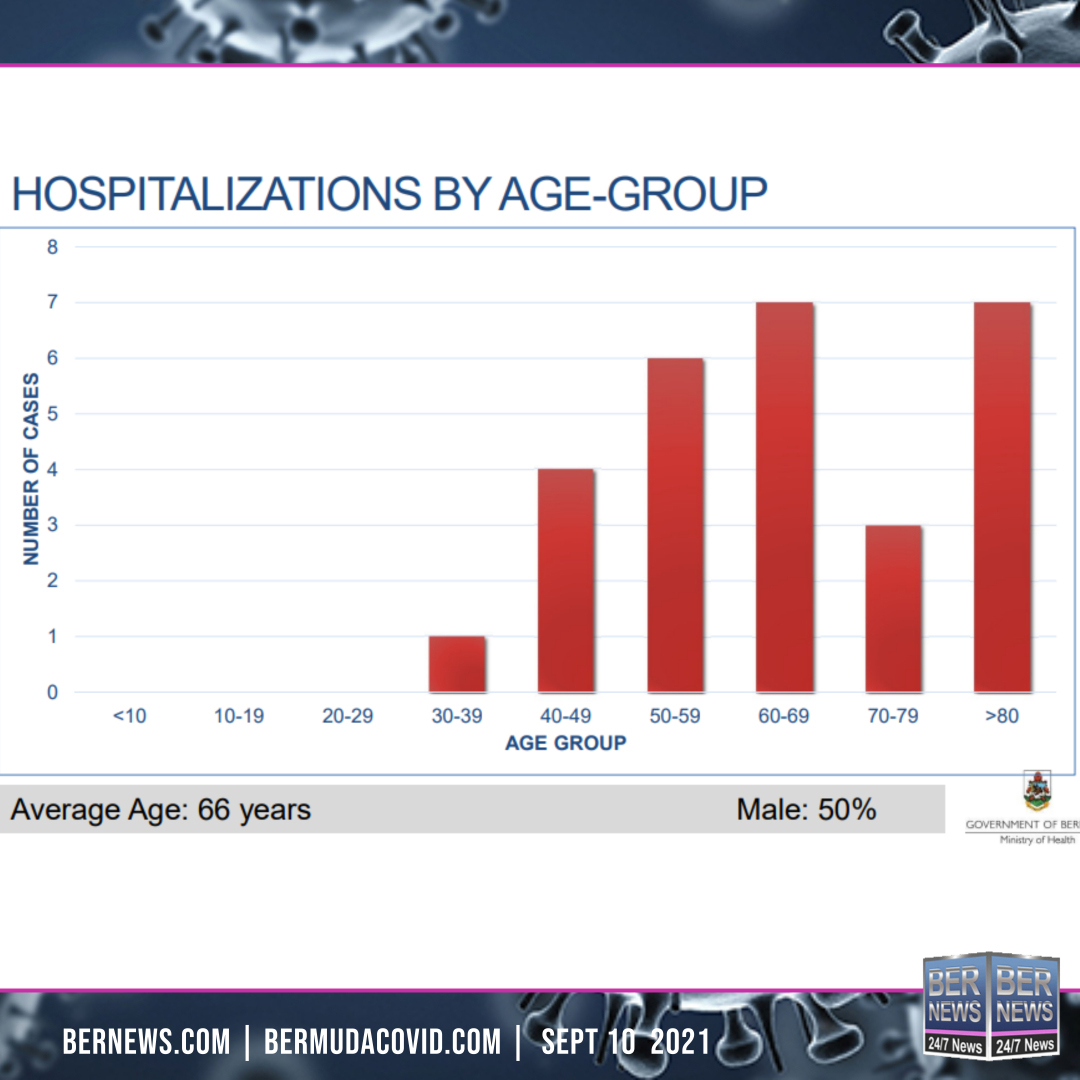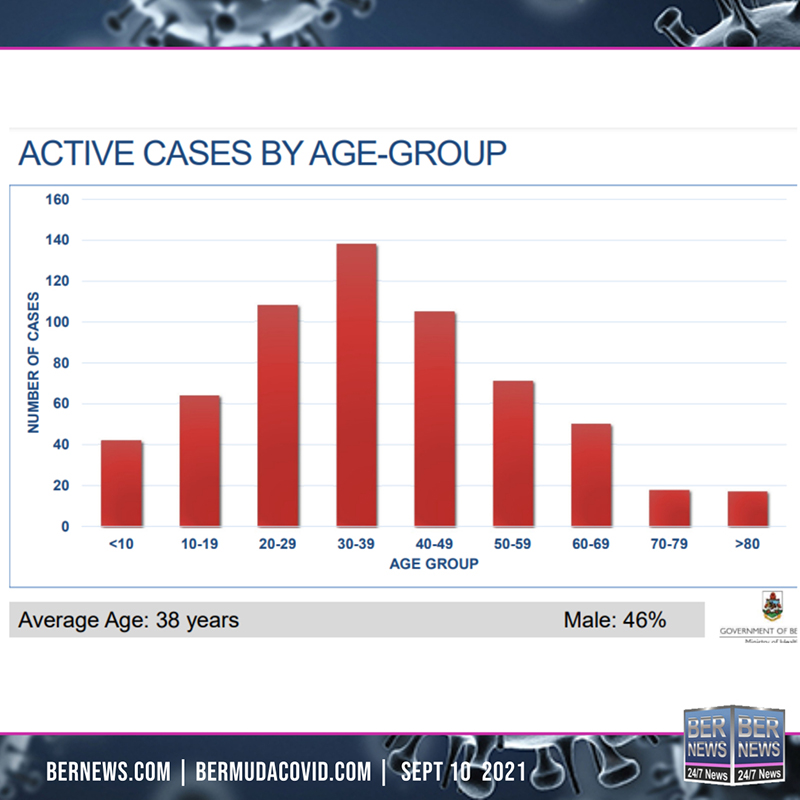 You can find more information on the links below from our dedicated website BermudaCovid.com, which is the most comprehensive resource and historic record available of Bermuda's handling of the pandemic.
Read More About