The official 8-page document relating to the new regulations, including the reinstatement of the night-time curfew, has been posted online, with the new regulations in effect as of 12.00pm today [Sept 17].
One aspect of the regulations is a 12.30am – 5am curfew, and the document notes that "except as permitted by these Regulations or in an emergency, no person shall be away from his home or accommodation during the hours of 12.30am to 5am."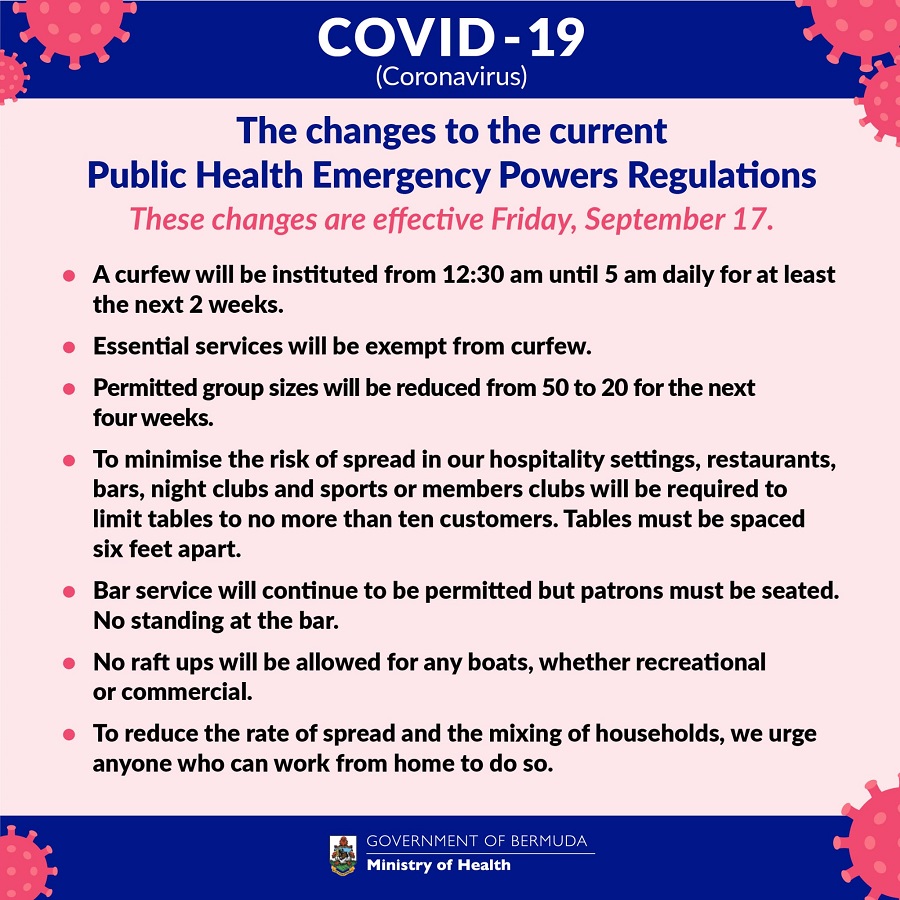 The Public Health [Covid-19 Emergency Powers] Amendment [No. 7] Regulations 2021 [PDF here]:

You can find more information on the links below from our dedicated website BermudaCovid.com, which is the most comprehensive resource and historic record available of Bermuda's handling of the pandemic.
Read More About