The book The Pandemic Through Our Eyes, which was written by students of Bermuda Institute, is now back in stock.
Bermuda Institute teacher LaToya Tull told Bernews, "The Pandemic Through Our Eyes was written by grade 6 students of Bermuda Institute during one of the toughest times: Covid-19.
"The students engaged in a lesson on types of poetry in January 2021 and their teacher challenged them to publish a book. It was also the perfect time to give young people an opportunity to express their feelings about the pandemic which has affected everyone's life.
"This project based learning experience provided them with the liberty to begin unlocking some of those emotions.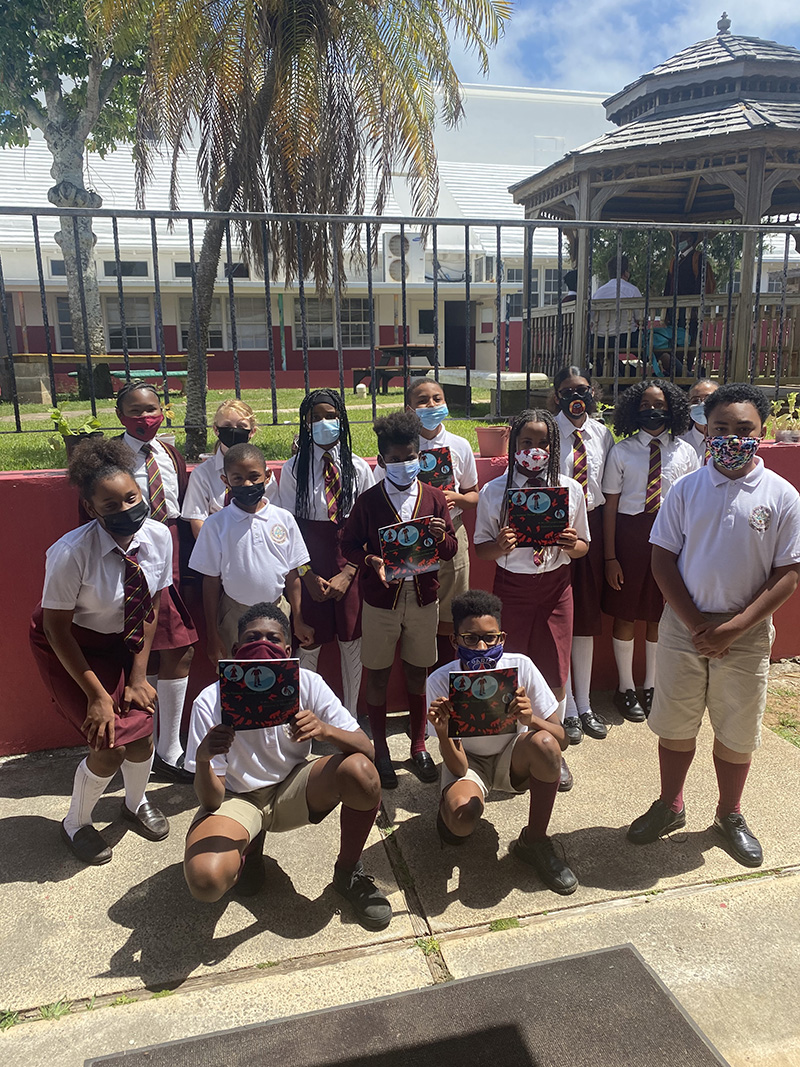 "They began the project while in the physical classroom but due to the rise of Covid-19 cases students island-wide had to switch to remote learning which presented its own challenges.
"Amazingly though they pushed ahead and completed the project in April 2021. However, it wasn't over because they were faced with an additional obstacle due to Covid-19: the book company was not shipping to Bermuda at that time.
"Nonetheless, we were steadfast in receiving the books before summer break, which is the first week of June for Bermuda Institute.
"At this point I had no way of getting the books to Bermuda before summer break, so I called on a higher power: God, and then rallied my students and their parents to pray daily about the situation.
"Claiming Philippians 4:6. Do not be anxious about anything, but in every situation, by prayer and petition, with thanksgiving, present your requests to God. 7 And the peace of God, which transcends all understanding, will guard your hearts and your minds in Christ Jesus.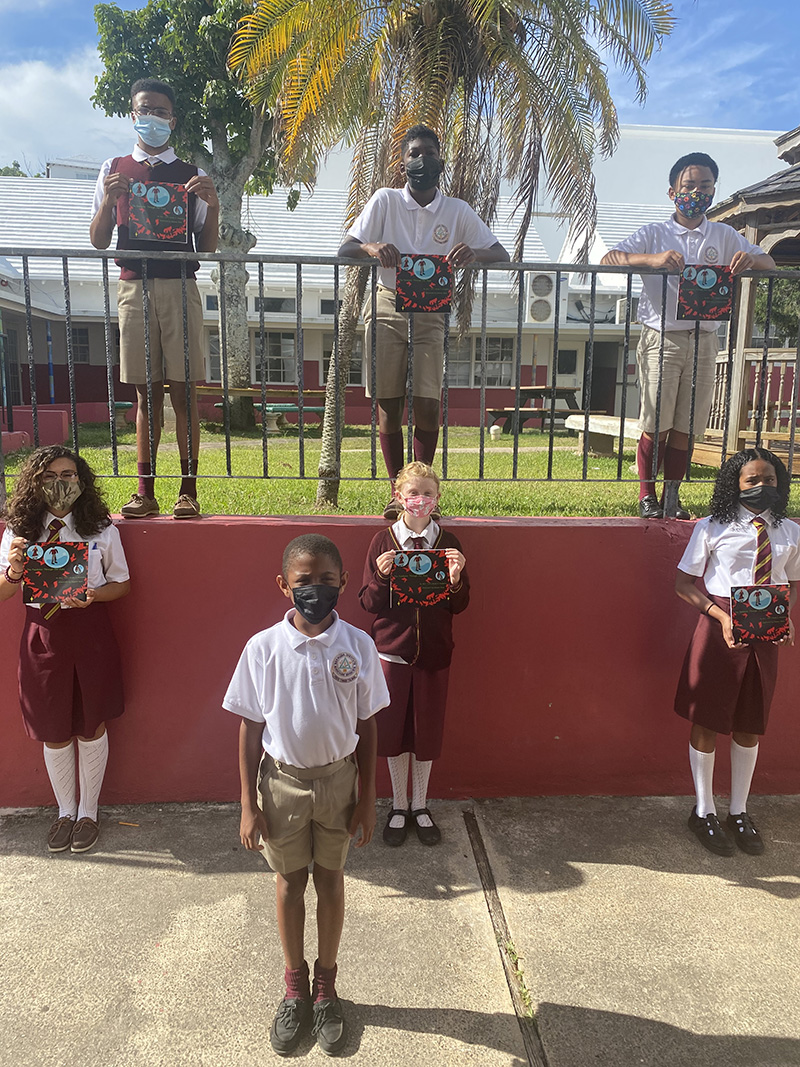 "Well, you can guess the outcome; they arrived on the island at the end of May. My budding authors were ecstatic about their accomplishment! They started selling immediately, and one of the books was presented to the Premier in recognition of his efforts to keep Bermuda safe.
"The success of their published book not only makes them a profit, but they're also investing in their school by donating a portion of the funds from every book that is sold to the Science Department.
"Mrs. Joan Goulbourne, who is the head of the Science Department at the school will be working with us to purchase additional science models that will enhance our curriculum.
"The books sold out last school year, but there's more in stock for the new 2021/2022 school year which has begun for Bermuda Institute."
If interested, you can contact the school at 238-1566 to make a purchase for $25, or email ltull@bermudainstitute.bm.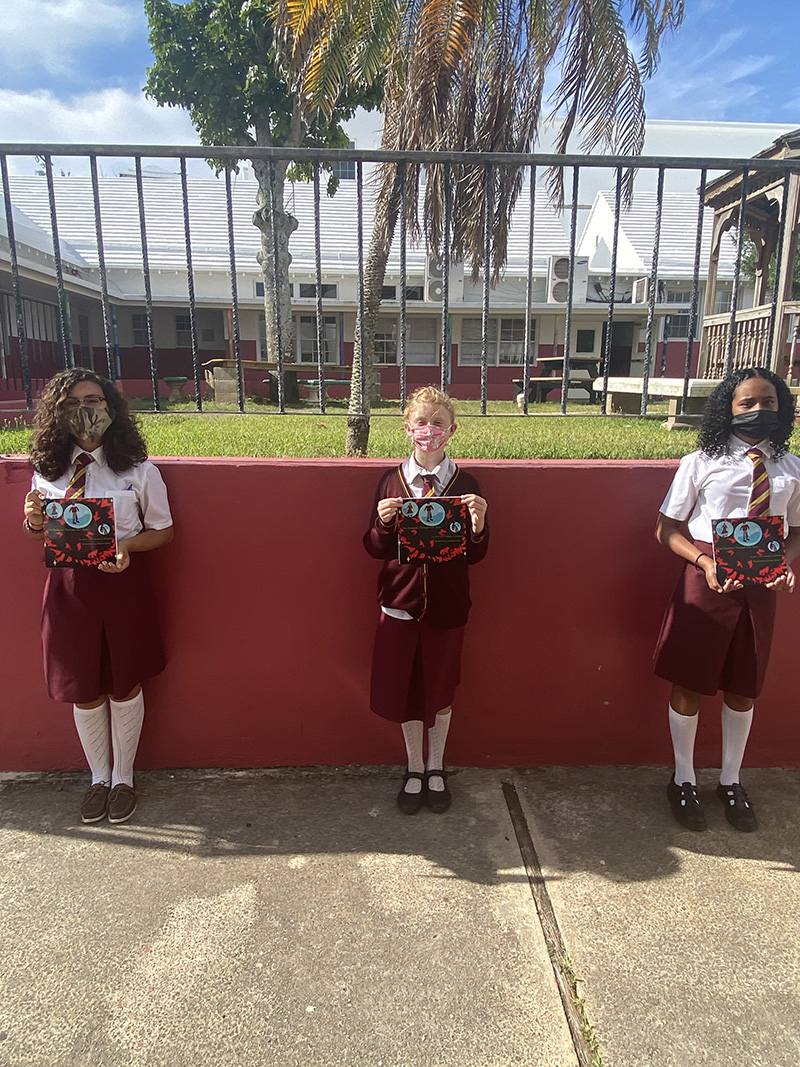 Read More About