[Updated with video] Continuing the successful partnership started in 2009, Bermuda HealthCare Services [BHCS] has renewed its $10,000.00 sponsorship of Pembroke Hamilton Club for the 2021-2022 season.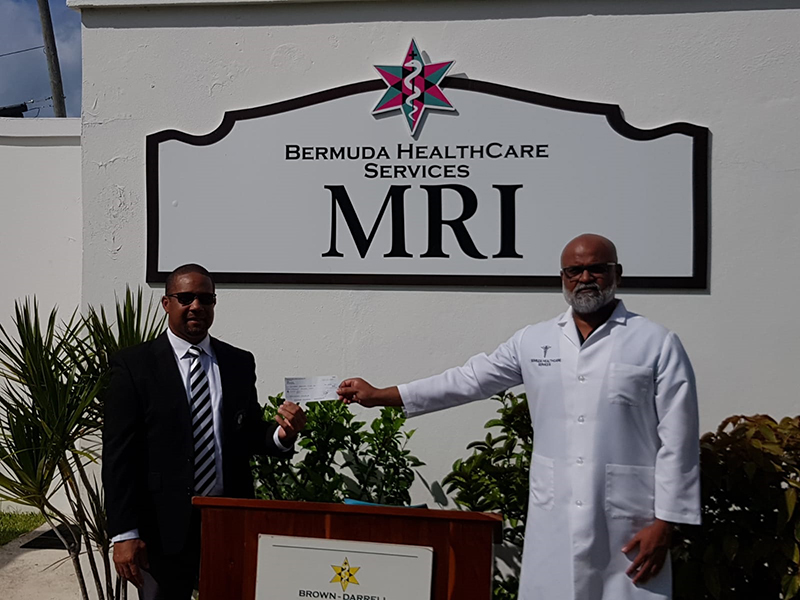 BHCS Founder and Executive Chairman Dr. Ewart Brown stated, "We are delighted to continue supporting PHC's football programme for the twelfth year. Our financial commitment is rooted in the belief that businesses should support the community."
Dr. Brown continued; "The Pembroke Hamilton Club possesses a rich history alongside a deep dedication to the overall development of young people. For decades, they have put in the arduous work to improve the community. Therefore, we are happy to support PHC and wish them continued success both on and off the field."
Commenting on the sponsorship, PHC President Mr. Michael Trott said, "On behalf of the PHC Executive and its members, we thank BHCS for their eleven years of support of our programs; and we look forward to maintaining our relationship in the future."
During a press conference today, Dr. Mahesh Reddy, Medical Director of Bermuda HealthCare Services, presented the sponsorship cheque to PHC President Mr. Michael Trott.
Read More About