[Written by Dale Butler]
International musician, artist, teacher, composer and pioneer Miles 'Trane' Manders was not deterred when he was unable to open his music school along with Atlantic Publishing House, who were preparing a second Cultural House in the heartbeat of the City.
On Friday afternoon, he held a drive through and drop in outdoor art class outside of the world famous Hubies at 52 Angle Street with a new work of art using two discarded bass drums collected from the compost dump Marsh Folly that morning.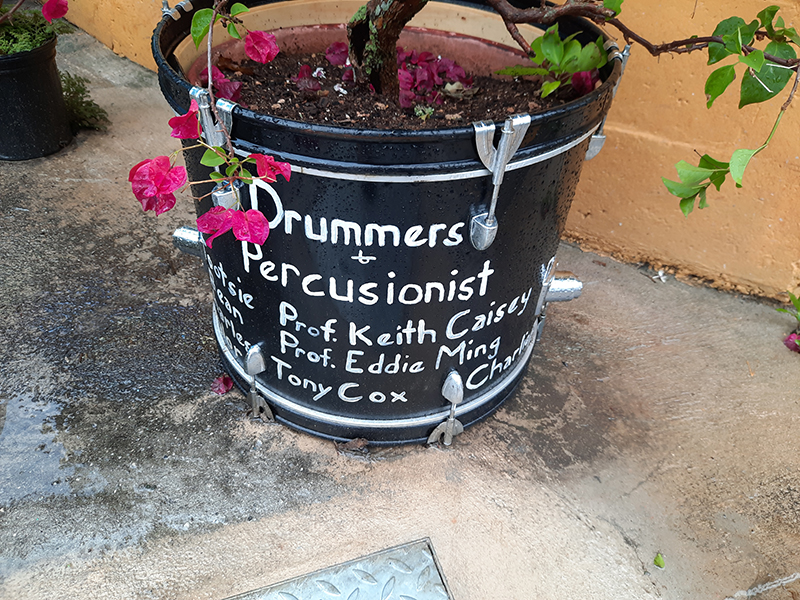 Mr. Manders has already added the names of nightclubs and entertainers to the Music Wall of Fame and the Staircase to Heaven, along with a music mural directly opposite Hubies at 35 Angle Street where they are a part of the Town Crier's and African Diaspora Trails.
The first art session saw numerous cars slow down to see him paint and to wish him well on the sidewalk designated the Mandy Art/Music Amphitheatre. Mr. Manders will be back on Fridays as long as weather permits. A special December 24th jam session is also being planned, subject to strict Covid regulations.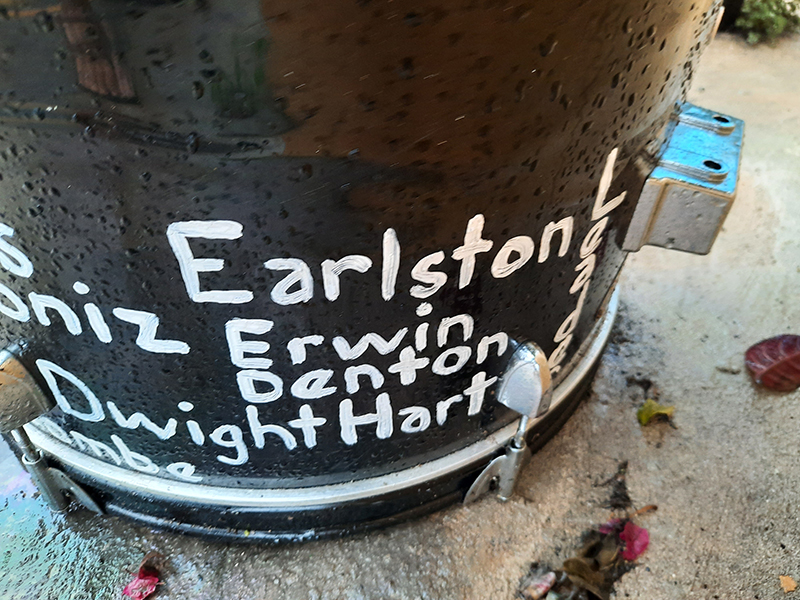 Anyone interested in private music [saxophone and flute] or art lessons can contact him at 504-1087. If in the area do not hesitate to drop by and have a chat with this talented pioneer.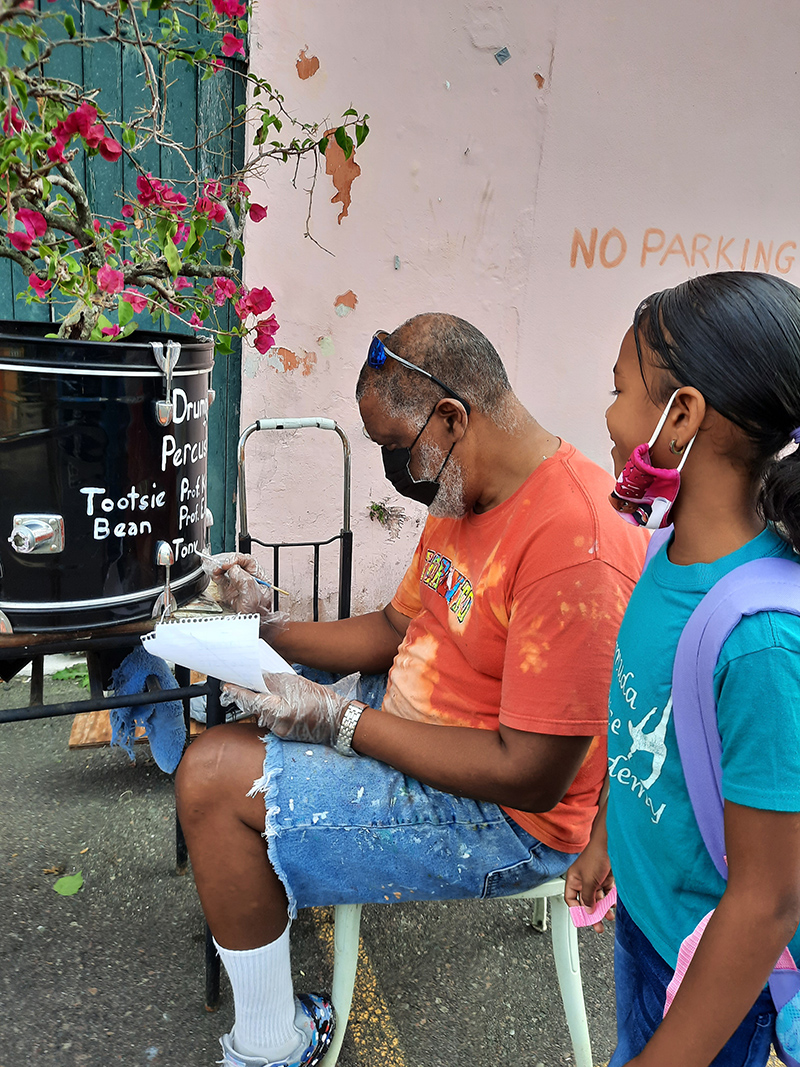 - Dale Butler is a former Minister of Culture. He is the Executive Director of Atlantic Publishing House who have developed this plan and many others in The Heartbeat of Hamilton at "Rosalie Gardens". He can be contacted at daledbutler@gmail.com

Read More About
Category: All, Entertainment