[Written by Stephen Wright]
When the Covid-19 pandemic began wreaking havoc on the domestic football schedule, Ashton Bell knew he had to find another outlet to channel his competitive energies.
The Robin Hood defender, who had dipped his toe in Muay Thai as a hobbyist, training at Fight City Muay Thai and Fitness in Hamilton, decided to take the plunge and completely immerse himself in the Art of Eight Limbs in the absence of regular football matches.
The sporting switch has paid off for Bell, who punched and kicked his way to the super-middleweight title in the Novice Division at the TBA Tournament of Champions in Des Moines, Iowa, last weekend.
On the face of it, there are few, if any, similarities between football and Muay Thai, although Bell counters that belief and attributes his deadly left kick to the years spent as a tenacious, no-nonsense left-back at BAA and Hood.
"Playing football has been very difficult over the past few seasons because of Covid," said Bell, who was named in Bermuda's squad for a friendly away to Cuba in 2019.
"I also suffered a bad injury, a torn quad, which kept me out for quite a while in 2020.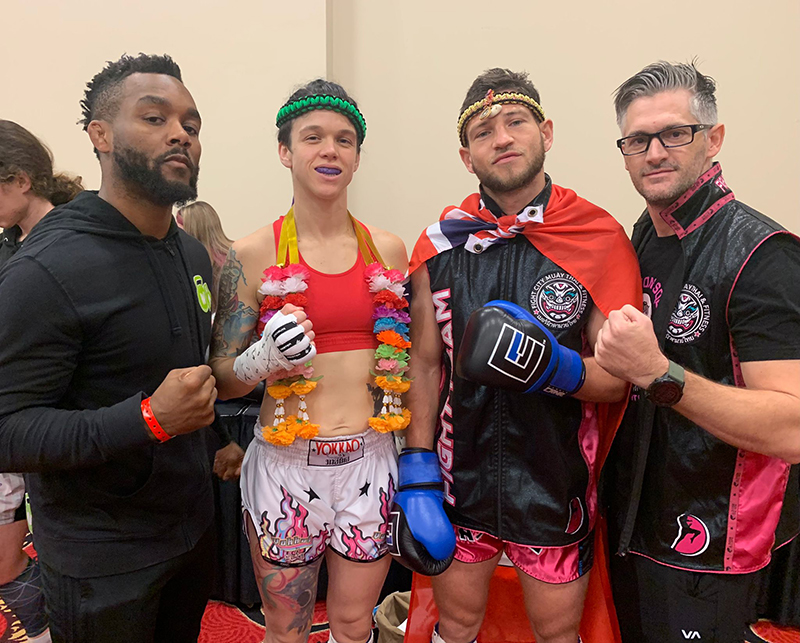 "I loved playing football, still do, but not as much as Muay Thai. I've realised [football] wasn't really scratching my itch.
"I've always been interested in taking up a martial art and a lot of the kicking skills and athleticism I've gained from football have transferred over [to Muay Thai]. It's just my boxing that needs a bit more work!"
Having suffered a tough defeat on his debut via split decision at the World Muay Thai Expo, also in Des Moines, last summer, Bell was determined to take the outcome out of the judges' hands this time around.
In his opening bout, the 27-year-old knocked out reigning champion Travis Engstrom, of Cellar Gym, Minnesota, with a brutal head kick after just 35 seconds, then defeated his team-mate, Tou Thor, by unanimous decision.
In the title fight, Bell continued terrorising the division with a vicious first-round stoppage over Yaseen Rahman, of Milton Muay Thai, Ontario.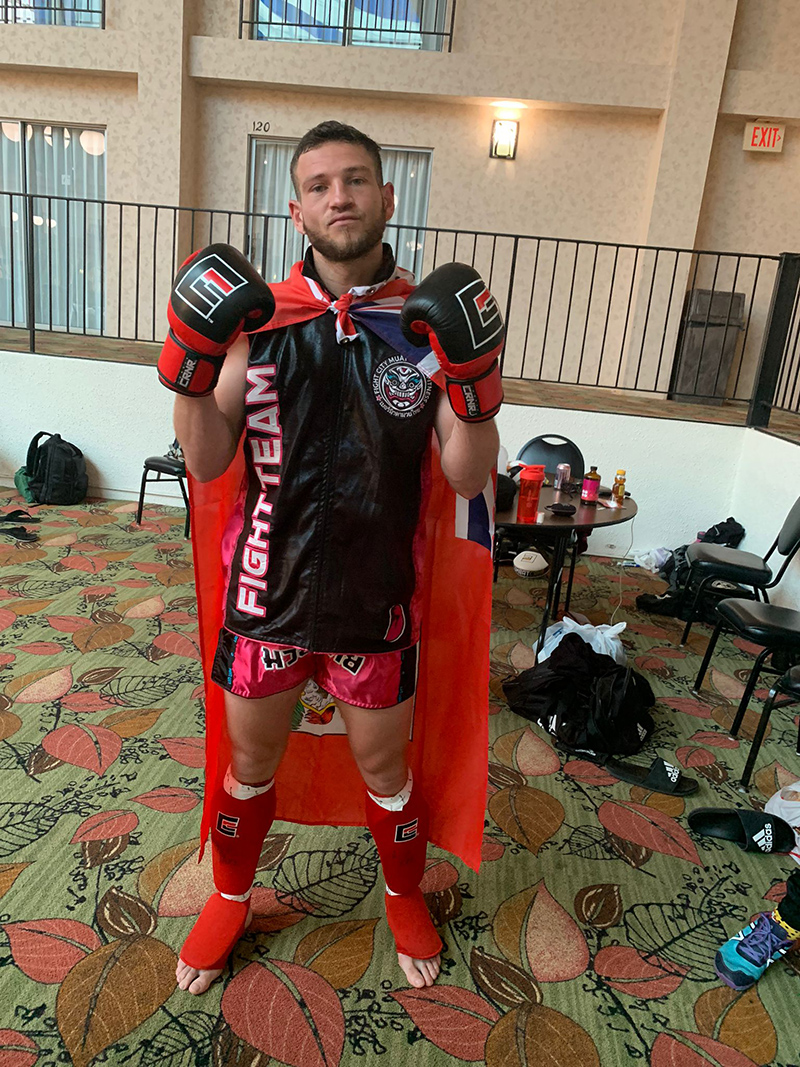 "I'm still pinching myself," Bell said. "I've had so much support from everyone at the gym and it felt great to bring the title back to Bermuda.
"Coach Chuck [Morgan] always reminds us that we're not just competing for ourselves, we're representing Bermuda as a collective. We want Bermuda to be a name that's known in Muay Thai.
"That first win felt like a weight lifted off my shoulders. Everything I'd been working on in the gym, everything coach Chuck [Morgan] had been telling me came to fruition. My confidence grew from there.
"Losing last summer put a little chip on my shoulder, but I don't think I'd have won this tournament if I hadn't had lost then. It made me even hungrier."
Morgan, who has been working with Bell several days a week for the past ten months, admits even he was stunned by the commanding fashion of his fighter's trio of victories.
"Ashton ran through the division quite easily to be quite honest," Morgan said.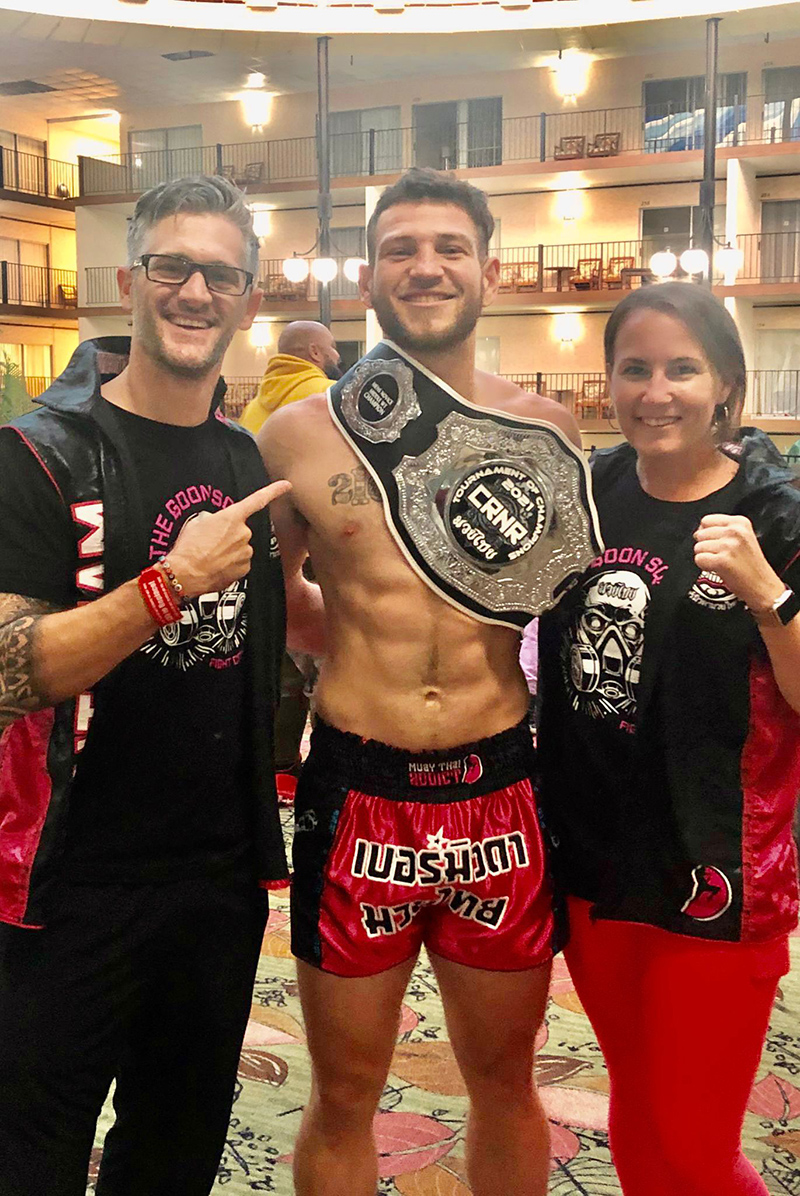 "We knew he'd do well but he performed above our expectations. You don't see that level of dominance in this division very often at these tournaments.
"Coming from a small island, I think we shocked a few people, that's for sure."
Morgan believes the sky is the limit for Bell who hopes to make his home debut on the fight card at The Fairmont Southampton in January. The event was scheduled for next month before being postponed because of a rise of Covid-19 cases.
"I was proud with the way he accepted his loss in June and came back and worked hard every day to compete at this tournament," said Morgan, who established Fight City Muay Thai and Fitness four years ago. "He showed he's a different fighter now.
"He could be the most accomplished Muay Thai boxer Bermuda has ever seen. He's got a good work ethic and all the skills and attributes to make it in the sport."

Read More About