[Updated] Premier David Burt has extended condolences following the death of Sir David Amess — who served as the Chair of the Britain-Bermuda All-Party Parliamentary Group –  who died after being attacked at a constituency meeting in the United Kingdom.
Premier Burt tweeted, "Saddened to hear of the death of Sir David Amess MP, Chair of the Bermuda All-Party Parliamentary Group in the UK Parliament. Sir David was a great friend to Bermuda, and the Government will be issuing an official statement shortly."
The BBC reported, "Conservative MP Sir David Amess has died after being stabbed at his constituency surgery in Essex. Police said a 25-year-old man was arrested on suspicion of murder after the attack at a church in Leigh-on-Sea. They said they recovered a knife and were not looking for anyone else in connection with the incident."
The British MP served as the chair of the Britain-Bermuda All-Party Parliamentary Group, and met with multiple Bermuda MPs when they traveled to England, and also took a keen interest in the island.
His last tweet mentioning the island was on September 29th when he noted the Queen's Baton will visit Bermuda, and prior to that he tweeted to congratulate Flora Duffy on winning Bermuda's first gold medal.
OBA MP and former Premier Michael Dunkley said, "It is very disturbing and sad news to learn of the passing of Sir David today while serving his constituency. I had the pleasure of knowing him and knew that Bermuda could always count on his support! I wish to extend deepest sympathies to his family, friends and political colleagues and pray the Lord provides them comfort and strength though this very difficult time."
Tributes are being offered from British politicians across the spectrum as their nation reacts to the shocking murder of an MP as he was meeting constituents.
The 69-year-old father-of-five had been MP for Southend West in England since 1997 and first entered British Parliament in 1983.
Update 1.30pm: Premier David Burt said, "On behalf of the Government and people of Bermuda I wish to express our deepest condolences on the tragic loss of Sir David Amess MP.
"One of UK Parliament's longest serving MPs, Sir David Amess was a dear supporter and friend of Bermuda as the current Chair of the Bermuda All-Party Parliamentary Group.
"Sir David demonstrated passion and advocacy for Bermuda throughout our long-term engagement in the U.K. Parliament, our thoughts and sincere sympathies are with his family, friends and colleagues."
Sir David is third from the right in the photo below, pictured with Premier Burt, the late MP Walton Brown, and and Ms. Kimberley Durrant, Director and UK Representative.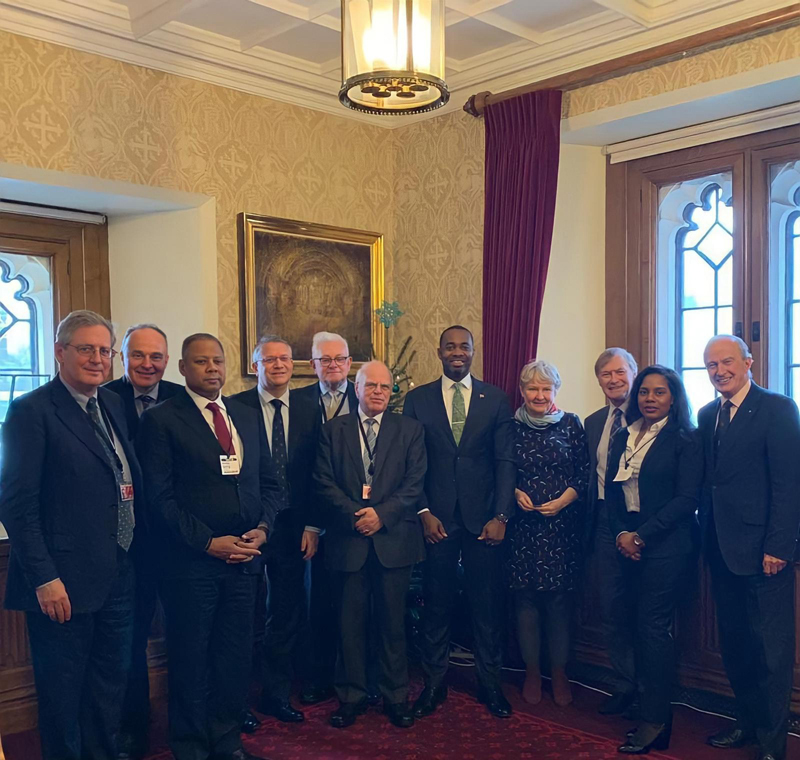 Read More About